As consumer reviews gain influence of online purchase decisions, NetPayAdvance.com collaborates with TrustPilot.com to build their consumer review portfolio.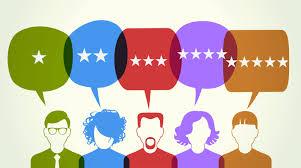 Wichita, United States - November 10, 2018 /PressCable/ —
More and more often, consumers are seeking out verified reviews to influence their purchasing decision. While this was originally used for larger dollar ticket items, the social effect of consumers validating their purchase with approval from their peers has spread to even the most nominal of transactions.
This change in consumer behavior can logically be attributed to the ever-growing popularity of social networks. Most particularly, Facebook, which has even created a "recommendation" default when a user creates a status that is asking for peer input.
Another proponent to the growth here, has been the shift from traditional brick and mortar stores to e-commerce. In the past, consumers were able to verify the legitimacy of a business or product in person, but as more and more purchases occur online, the in-person validation is gone. However, the need from consumers to trust the product or service they're investing their money into is still there.
Enter, consumer reviews. Big shots like Amazon, Google and Facebook realized the value of real consumer reviews to validate online businesses, products and services and the rest of the online community has followed suit.
Companies like TrustPilot, www.trustpilot.com, jumped on the opportunity and created a service that will collect reviews using email invitations, embedded website forms, and organic position. The TrustPilot platform asks customers to rate their satisfaction from 1-5 stars. From these reviews, they build out a company Trust Score that is on a scale of 1-10, with ten being the best. Most recent reviews are weighted more heavily than older reviews and the number of reviews does play a factor.
Net Pay Advance, an online short-term lender in California and Texas, is one of the many businesses that have used the power of positive reviews to enhance their product, boost their customer service and drive business.
When asked if the reviews benefitted the business, NetPayAdvance.com Operations Director, Jason Largent, stated, "I really think it does. People are looking more into reviews as a trust factor. Potential customers look to these reviews to know what they're getting into."
Achieving a high level of customer satisfaction through exemplary customer service is one of the most important aspects to Net Pay Advance's business model. "I want to be five-star in the mind of all our customers," continued Largent, "We understand that getting 100% 5-star reviews isn't really possible, but we strive to make sure that all interactions end with a positive, even if it becomes a learning experience for our team."
However, with the good reviews, there are bound to be some negative reviews. As is customary with any business, Net Pay Advance has the occasional negative review. Luckily, all feedback is good feedback, and businesses can learn just as much, if not more, from negative reviews.
"It's not my philosophy to convince a customer that they're wrong. We reach out to them to try to have a continued relationship with us that's better," finalized Largent.
It's no secret that customer reviews are also an extremely effective way to gain valuable insights into just how much your product or service is helping your customers and your ability to market to that.
"We get reviews speaking to how netpayadvance.com has 'helped me when nobody else would' constantly, and for me that is something that really resonated with me and the work that I do for this company," said Ariel Burress, Marketing Director for Net Pay Advance.
In an ever-changing e-commerce industry that grows daily, traditional businesses and other online businesses must find ways to make themselves stand out enough to gain customers, but also operate at a level of integrity that retains customers and encourages them to tell their family and friends.
"Creating a product that is useful, easy-to-use, and trustworthy is our number one focus. We set ourselves apart from other lenders in this space by truly thinking about the customer experience first, and I think that shows in the vast amount and quality of the reviews that we've accrued this year," finalized Burress.
Verify for yourself by seeing netpayadvance.com and other online businesses TrustPilot reviews here, https://www.trustpilot.com/review/netpayadvance.com.
Contact Info:
Name: Ariel Burress
Email: Send Email
Organization: Net Pay Advance, Inc.
Address: 455 North Maize Court, Wichita, Kansas 67212, United States

For more information, please visit https://netpayadvance.com
Source: PressCable
Release ID: 441231