Dubai, UAE, 22 Dec 2021, ZEXPRWIRE, VersalNFT, a blockchain-based virtual space, allows users within the NFT market to work in a unified legal environment.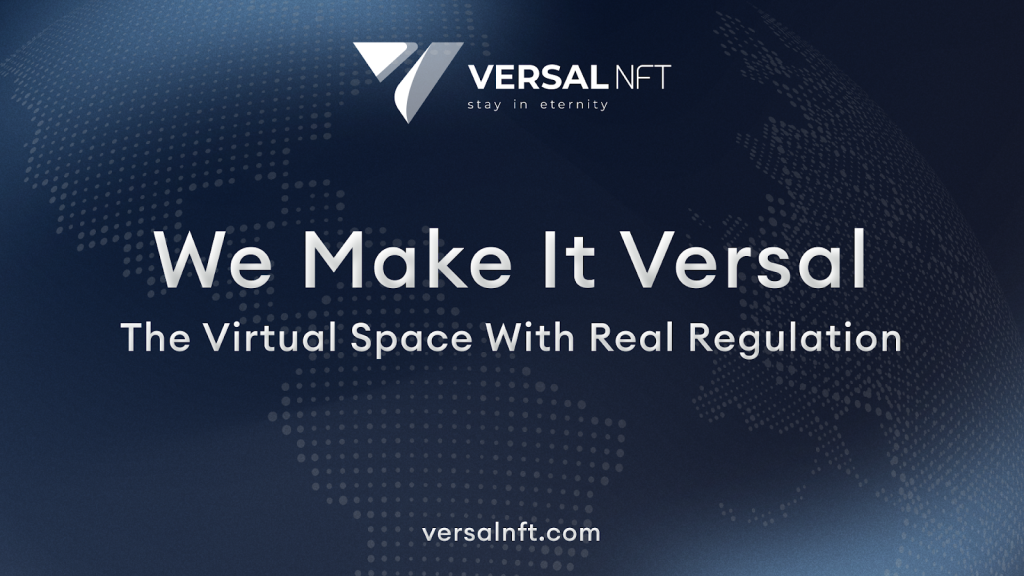 The introduction of Blockchain technology has been a game-changer for the different processes across industries.  The technology has seen that there is transparency, integrity, and security in how information is stored and managed. Recently, developers created non-fungible tokens that have proven to be new ways to preserve information and artwork. However, while technology has been a tremendous help, copying and counterfeiting arts have predictably become more sophisticated.
VersalNFT was conceived by Vitaly Chiryasov and a team of developers who sought to use legally formalized intellectual property standards and blockchain technologies to provide full protection for NFT art objects. VesalNFT believes that blockchain will see increased adoption in most areas of social interactions in the coming days that will lead to integration and the modernization of existing systems. To help with this transition, VesalNFT seeks to create a safe space with the best tools to help ease interactions among users.
VesalNFT is a project based on the Binance Smart chain that allows users to create, store and manage data.  At the core of this project is the desire to create a multifunctional document design service that will allow users to create a personal digital signature in NFT.  The signature will contain information about the owner presented during the registration and Know Your Customer verification processes. Creators or holders of the signatures, referred to as the Versals, will conclude an agreement using this service. The documents (VersaDocs) signed will be minted into tokens, immortalized in blockchains, and then stored in crypto wallets. Note that VesalNFT plans to use Unlock protocol to prevent unwanted parties from accessing or manipulating the information. Documents signed through this service will be legally binding both within and outside the cryptocurrency marketplace.
The project seeks to create an area based on existing legal norms, especially copyright. The project also seeks to fix the copyright of the NFT token content as per Intellectual property laws. Ideally, VesalNFT hopes to provide users with the ability to choose conditions that best suit their needs within the market.
The VesalNFT team explains on their whitepaper:
"Creation of a virtual regulatory space, within which users will be able to work in a single legal environment that ensures the recognition of certain rules of the existing jurisdiction, which will improve the connection of existing systems with the entire diversity of the digital world and increase the efficiency of their interaction."
VesalNFT plans to also help in the verification of the signature and the verification of the authenticity of the document while at the same time ensuring the safety of electronic documents. In addition, the platform seeks to create a set of rules for signing contracts in the blockchain system. Notably, these rules will comply with the norms of English legal laws. 
VesalNFT strongly believes its work will benefit many industries, including individuals, legal companies, insurance companies, financial institutions, NFT marketplaces, real estate agencies, and many others.
In the coming days, form a strategic partnership to further its mission. The project will also release its webapp V1, expand its team, release the second version of its whitepaper and launch a mobile application.
Media Contact-
Website- https://versalnft.com/
Telegram- https://t.me/versalnft
Twitter- https://twitter.com/VersalNFT
Email- info@versalnft.com
PR contact-

Name-https://www.linkedin.com/in/babanmahatonca/
Website- https://newscoverage.agency/
Email- touch@newscoverage.agency
Telegram- https://t.me/Babanmahatonca
The post VersalNFT: A Virtual Space Combining Crypto And Regulations appeared first on Zex PR Wire.