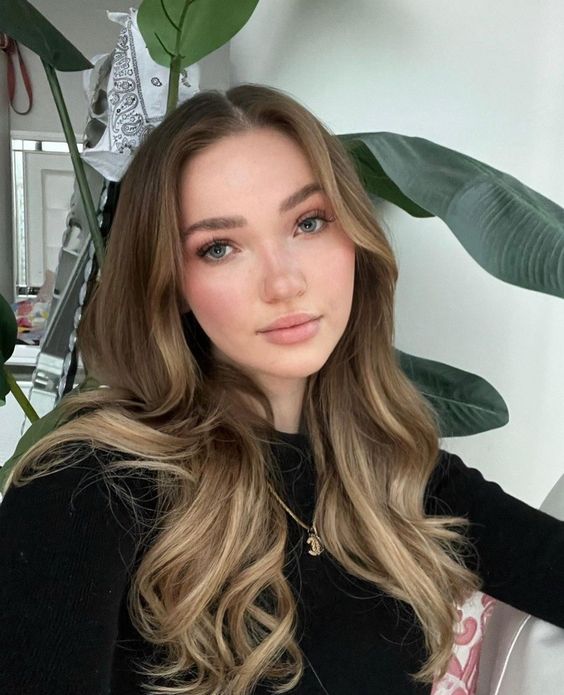 Alyssa McKay, The Royals of Malibu star with over 56 million viewers, (the top podcast on AppleTV and Spotify), and top TikTok celebrity with 10.2 million followers, will play Florence Wilde in Timothy Hines' new western comedy, The Wilde Girls, filming in April and to be released in December 2023.
Alyssa McKay, The Royals of Malibu star with over 56 million viewers and top TikTok star with 10.2 million followers, has joined Lydia Pearl Pentz and Cali Scolari in the cast of Timothy Hines' western comedy, The Wilde Girls, filming in April.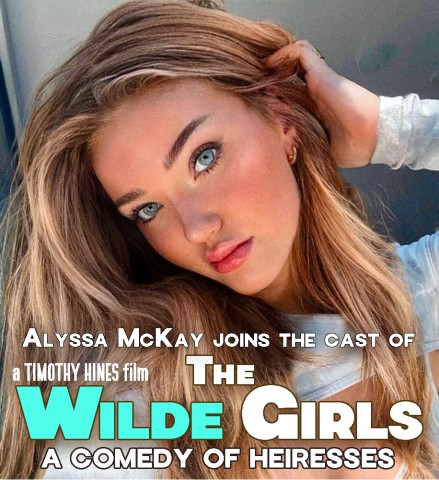 Above: Alyssa McKay.
Top trending social media star and actress, Alyssa McKay with 10.2 million TikTok followers and whose page has 451 million likes, has been named among the cast of Pendragon Pictures' forthcoming western comedy The Wilde Girls.
The Wilde Girls is a feature length movie set in the year 1932, in the heart of the Great Depression brought on by the historic collapse of the stock market. Two clueless socialite heiresses, Tinsley and Mattie Wilde with zero survival skills find themselves lost in the wilderness with a price on their heads. An unenthusiastic alliance with a misanthropic mountain man may be their only chance of survival.
Above: Timothy Hines' new comedy The Wilde Girls begins filming mid April.
Alyssa McKay will play Florence Wilde, one of the two ambitious aunts who send Tinsley and Mattie Wilde to their fate in the wilderness of pre-electrified Washington State during the peak of the Great Depression.
Ms. McKay says of her character upon first reading the script, "I love Florence being described as devoted to Beatrice (her conspiring older sister) in the way a kidnapped victim is to their captor."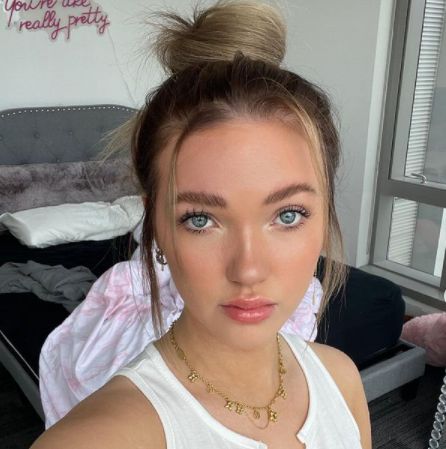 Above: Alyssa McKay joins the cast of The Wilde Girls.
Timothy Hines, who directed the 2022 hit comedy Tomorrow's Today with award winning appearances by Kelly Le Brock and Burt Young, and playing on dozens of top streaming Channels such as VUDU, TUBI, APPLE TV, XUMO, REDBOX and more, has written the screenplay and will direct the epic Depression era comedy.


The Wilde Girls Teaser Trailer 2 Video Link: https://www.youtube.com/embed/JdeSb1ocMBY
Ms. McKay will join a cast including newcomer Lydia Pearl Pentz who plays Tinsley Wilde and who just wrapped starring in a feature film shot in North Dakota called Trapped, a cautionary tale about sex trafficking.
Above: Lydia Pearl Pentz is clueless, bubbly, overly-confident Tinsley Wilde, whose aunts Beatrice (Susan Goforth) and Florence (Alyssa McKay) send them to the wilderness after cheating them out of their inheritance in order not to embarrass the family. Tinsley has to face the shock of real life survival and the dangers of actual wild animals.
The movie co-stars Cali Scolari, daughter of Peter Scolari, (Bosom Buddies, The Newhart Show, Girls), in her feature film debut as the clueless, bookworm-ish Mattie Wilde.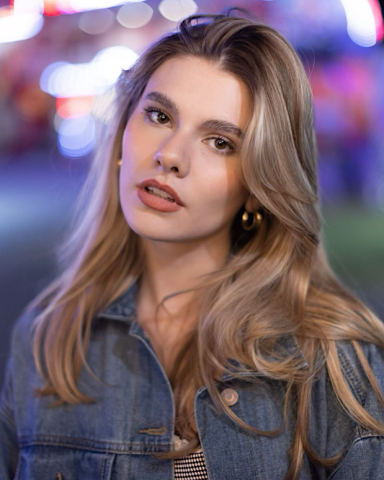 Above: Cali Scolari plays the introverted intellectual Mattie Wilde, one of the two Wilde sister heiresses hopelessly out of their element in the untamed forest of pre-electrified Washington state in 1932 during the Great Depression.
 Alyssa McKay blazed into TikTok stardom at the age of 18, when videos of her lip-syncing to scenes from Mean Girls and Pretty Little Liars first started to go viral. Since then, followers on the app mushroomed to over 10 million, with two million subscribers on Snapchat and more than one million on YouTube (and another 20.8k on Instagram for her sweet Miniature Dachshund, Ayla Rae).
Alyssa McKay who will play Florence Wilde, one of the evil aunts stealing Tinsley and Mattie Wilde's fortune in The Wilde Girls, seen here loving her sweet pooch Ayla Rae (who has 20.6K Instagram followers of her own).
Alyssa McKay works closely with her manager, Brian Nelson, who's company The Network Effect has global experience in talent management that spans over 25 years. Nelson is now considered a market leader in social media Short Form Intelligence. Brian's former role as general manager & executive producer of international music star Joss Stone's Stone'd Records allowed him to create groundbreaking marketing initiatives with recorded music labels and brand partners in over 50 countries around the world. Nelson has also produced over 1,000 events which include national tours, festivals, and brand activations and has managed several well-known artists in music and continues to consult international artists all over the music industry.
A naturally intuitive actress with colossal talent, Ms. McKay created "Rich Girl" on social media which to say "blew up" is an understatement. She became a top TikTok star. "She has everything I didn't, growing up," Ms. McKay says about her Rich Girl character, "She's things that I aspired to be, things I wanted to have."


Alyssa McKay's "Rich Girl" - Video Link: https://www.youtube.com/embed/bFMfP8_taEk
"Alyssa plays a wry, self-absorbed girl on social media, but in real life she is one of the nicest, sweetest people working in the business," says The Wilde Girls director Timothy Hines, "Her acting is world class and she is extremely funny. I can't wait to work with her on set."
Producer Dominick Martini adds, "When Timothy called me to tell me that he was planning to cast Alyssa McKay, I was probably one of the few people on the internet who didn't know her work, but my teen daughter, overhearing in the background screamed and had a fan meltdown that I was going to be producing a movie with Alyssa McKay in it. I sure caught up on her fast. She is an enormous talent. She's going to bring belly laughs to the movie."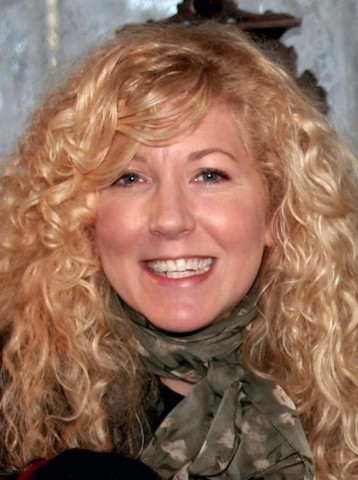 Above: Susan Goforth will play the evil Beatrice Wilde, older sister to Alyssa McKay's Florence Wilde in the upcoming movie The Wilde Girls lensing beginning in April.
Producer, actress Susan Goforth will play Alyssa's older sister, whom Goforth describes as, "an intelligent, deliciously wicked witch of the west sociopath". Goforth expounds, "We are going to be defining rich, cunning antagonists that audiences will recognize. Everyone has encountered a Beatrice and Florence, regardless of their social station. Their interactions as they trick the girls out of their estate are side-splittingly funny. There's a scene where Alyssa's character, Florence is knitting next to Beatrice who dresses her down for knitting too loudly. Florence pulls into her body saying, 'I didn't realize knitting needles made noise.' It's so fun".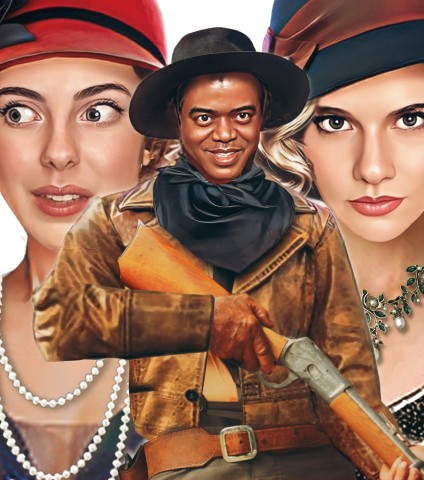 Above: Lydia Pearl Pentz as Tinsley Wilde(R), Teddy Smith as Silas Colter(C), and Cali Scolari as Mattie Wilde(L) lead the cast in Timothy Hines' The Wilde Girls.
The production is closing a deal with a major name actor that will be announced prior to shooting. The cast of The Wilde Girls also includes constantly working, hilarious stand-up comic Teddy Smith as Silas Colter, a reclusive mountain man with a dark past, stand-up comic Adam Gabel who plays Mr. Button, a hitman sent to ensure the Wilde girls never return from the forest, and Joanne Scorcia and Annunziato Carbone as a "Bonnie and Clyde meet Laurel and Hardy" pair of fraternal twin killers redundantly sent after the girls. Heidi Kravitz will play kindly Mrs. Handley, who runs a cinema showing Charlie Chaplin's The Gold Rush and Ellie Lehman as Kitty, her special needs sister, who performs fabulous self-styled dances in the movie cinema's pre-show.
Above: Joanne Scorcia (Tomorrow's Today) and Annunziato Carbone (Tomorrow's Today) play fraternal twin hitmen modeled after Bonnie and Clyde and Laurel and Hardy in the upcoming comedy movie The Wilde Girls.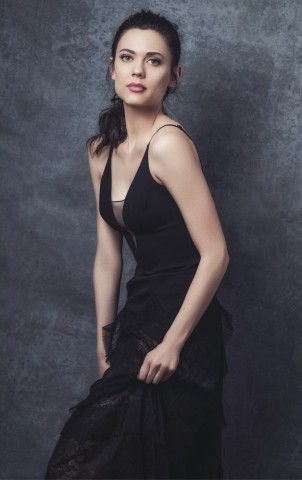 Above: Ellie Lehman will play "Kitty" in The Wilde Girls, a gentle, truthful girl with exceptional dance ability who doesn't understand the danger she's in.
The Wilde Girls begins filming in April with a release date planned for December 2023.
Media Contact
Company Name: Pendragon Pictures
Contact Person: Susan Goforth
Email: Send Email
Phone: +1 310-480-0837
City: Los Angeles
State: CA
Country: United States
Website: www.pendragonpictures.com