Forever Yours Weddings, a renowned wedding planning and marriage celebrant service provider, is proud to announce the launch of its exclusive elopement packages on the Gold Coast. Additionally, the company is expanding its services to cater to clients in the picturesque Northern NSW and Byron Bay region. With a strong reputation for crafting unforgettable wedding experiences, Forever Yours Weddings continues to grow as a leader in the wedding industry.
The founder of Forever Yours Weddings has always been passionate about creating memorable wedding and events. From a young age, Jessica Otto organised birthday surprises and milestone celebrations for friends, which eventually led her to planning engagement parties and weddings. After gaining invaluable experience in the hospitality sector, she pursued a Bachelor of Convention and Events Management. It was during their studies that they began coordinating weddings in Gold Coast in 2008. Upon graduation, she fully embraced her love for weddings and embarked on a fulfilling career as a wedding planner, stylist and Registered Marriage Celebrant.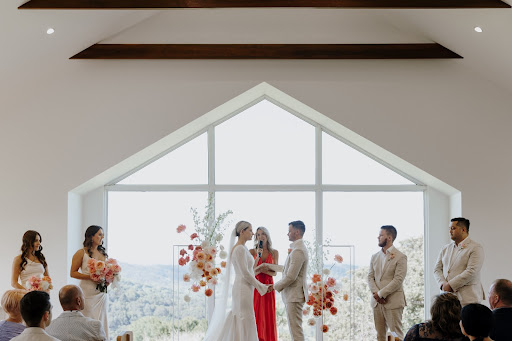 With a decade of experience as a marriage celebrant, the founder has had the privilege of being part of hundreds of couples' special days. They have developed an unwavering commitment to ensuring that each client's wedding is a unique and memorable experience.
New Elopement Packages and Services
Forever Yours Weddings is excited to introduce its latest offering: all-inclusive elopement packages designed specifically for couples seeking an intimate, stress-free wedding experience on the Gold Coast, Northern Rivers or Byron Bay. These elopement packages cater to various elopement requirements and budgets, providing a wide array of options to make each couple's wedding day truly unique.
As an experienced wedding celebrant for over 13 years it is important to connect with couples and tell their story in this magical lifestone event. With a strong focus on personalization, Forever Yours Weddings ensures that each couple's love story is celebrated in a way that reflects each couples individuality.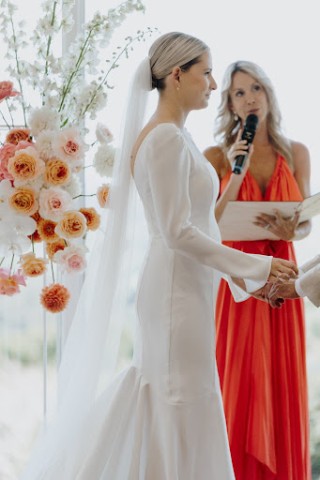 Client Testimonials and Success Stories
Forever Yours Weddings has a proven track record of satisfied clients, many of whom have shared their positive experiences in heartfelt testimonials. These couples have praised Jessica's commitment to creating personalized and memorable wedding celebrations that truly reflect their love story.
Grace and Josh - 2022
"It's hard to put into words how thankful my husband and I are towards Jessica. From the first meeting with her to the day she married us, she was kind, caring and made the entire process stress free! We didn't know what we were looking for when we booked a celebrant and as soon as we had our first appointment with Jessica, we locked her in due to her professionalism, soft nature and ability to make us feel so so comfortable! 
We would recommend her to anybody and can't thank her enough for all she has done for us!"
The glowing testimonials and success stories of Forever Yours Weddings demonstrate the immense value that the company provides to its clients. By consistently delivering exceptional service and unforgettable experiences, Forever Yours Weddings has earned a reputation as a trusted and sought-after marriage celebrant and wedding planner in the Gold Coast and Byron Bay regions.
Conclusion
Forever Yours Weddings is dedicated to helping couples create unforgettable wedding experiences that celebrate their unique love stories. As a premier marriage celebrant and wedding planner, Forever Yours Weddings remains committed to providing exceptional, personalized service to every client.
For more information visit http://www.foreveryoursweddings.com.au.
Media Contact
Company Name: Forever Yours Weddings
Contact Person: Jessica Otto
Email: Send Email
Phone: +61 434 644 238
Country: Australia
Website: http://www.foreveryoursweddings.com.au