Born and raised in Inglewood CA, Lance Clay Jr had his roots in music watered from a young age. Being a part of the choir "Kingdom Kids," he was exposed to the industry and the joys of performing alongside other talented members like Aja Baptiste, Jared Smith, Ronald Bolden, Larrance Dopson, D Ray Smith Alexandria Dopson, and Eddie Hayley among others. The choir, started by Crystal Davis at St Andrew gardens in South LA, was his inception into his music career.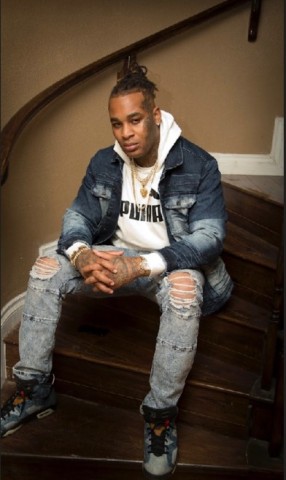 Lance Clay Jr had a taste of what the future could be like, and his passion was found. His time with the Kingdom Kids sharpened his ear for music and vocal range. As he grew, he would begin producing for various artists in and around LA. With his name extending into new territory building a buzz, Lance Clay Jr`s collaborations included mainstream artists like the late Slim400, YG, Lil Mexico, and DwFlame. Soon, he took his expertise into the film industry, producing soundtracks for TV commercials and Movies.
Being a talented artist himself, he has been working on a project of his own in the form of his 2023 album, "Internally Flawless." The project blends together various genres like EDM, Pop, and R&B to create a cohesive masterpiece. Lance Clay Jr continues to display a creativity and musical framework, rarely seen in today's industry. With his album now available on digital platforms, fans have already begun highlighting the project's unique style and infectious songs.
Follow the rising star, and stream his album "Internally Flawless;"
Instagram: @lanceclayyjr
Media Contact
Company Name: Lanceclayjr
Email: Send Email
Country: United States
Website: lanceclayjr.com/