Anthony Joseph Abou Jaoude, CEO of Primestay, sheds light on top trends disrupting the Dubai holiday homes market & how PrimeStay is ahead of the curve.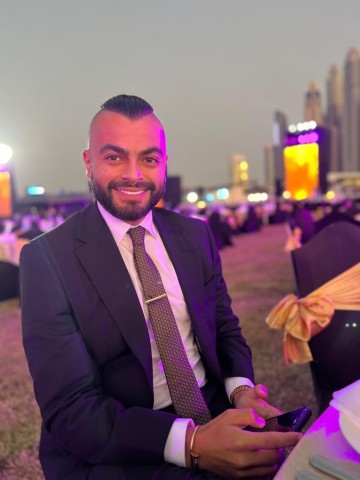 Recently, Dubai has quickly ascended to the top of the list of tourist attractions due to its growing popularity as a sought-after accommodation option for travelers. However, some significant shifts are happening in Dubai's market for vacation houses. During a recent investor meeting, Anthony Joseph Abou Jaoude, CEO of Primestay, one of Dubai's finest vacation rental companies, talked about the top five trends currently reshaping the Dubai vacation house industry.
According to Anthony Joseph, tourists wanting first-rate amenities and services drive up demand for upscale vacation homes in Dubai. He says, "At Primestay, we've responded to this tendency by expanding our portfolio of luxury properties to meet the rising demand." AJ also mentioned that Primestay had noticed a significant rise in reservations for accommodations with designated workstations and ensured each of their properties had a relaxing workspace for traveling employees.
In addition to the rise of remote work and increased demand for luxury properties, the demand for shorter stays has also increased. Abou Jaoude exclaims, "Many tourists are searching for homes they can rent for only a few days, which has significantly increased demand for shorter stays." He also believes that nowadays, tourists are looking for sustainable and ecologically friendly accommodations due to the emergence of sustainable tourism, another area they have aced.
AJ also emphasized the significance of offering guests top-notch customer service in light of the increasing rivalry in the market for vacation rentals. He stated, "Primestay, for instance, provides a round-the-clock concierge service and professional staff to ensure guests' requirements are met promptly and effectively."
Anthony Joseph Abou Jaoude's Primestay is already leading these trends as the 2018-founded business continuously disrupts the Dubai holiday home market with its outstanding commitment to client satisfaction. Many experts believe that with their knowledge of the latest trends and dedication to customer satisfaction, they are poised for continued success in the years to come.
Media Contact
Company Name: Primestay
Contact Person: Media Relations
Email: Send Email
Country: United Arab Emirates
Website: primestay.ae