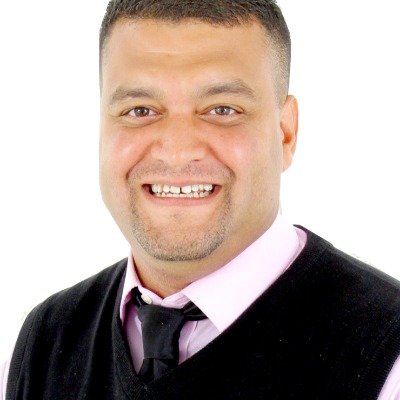 Business Innovators Radio recently featured a conversation between host Marco Salinas and marketing and sales expert Carlos Rosario. The episode delved into Carlos's journey from working in the finance department of the auto industry to becoming an entrepreneur in the sales and marketing space. Throughout the conversation, Carlos shared valuable insights into business growth strategies, marketing, and sales strategies.
One of the key takeaways from the episode is the importance of understanding your target audience and their pain points to create effective marketing campaigns. Carlos emphasized that businesses need to focus on building relationships with their customers and providing value to them, rather than just trying to make a sale. He said, "You need to understand your customer's needs and wants, and then create a marketing campaign that speaks to those needs and wants. It's not about selling your product or service; it's about solving your customer's problem."
Carlos also stressed the significance of content marketing. He explained how creating valuable content that addresses your audience's needs can attract and retain customers. He said, "Content marketing is all about providing value to your audience. It's not just about creating content for the sake of creating content. You need to create content that your audience wants and needs, and that solves their problems."
Another valuable lesson from the interview is the importance of having a growth mindset. Carlos emphasized the importance of constantly learning and staying up-to-date with the latest trends and strategies in the industry. He said, "You need to have a growth mindset and be open to learning new things. The industry is constantly changing, and you need to stay ahead of the curve if you want to succeed."
The conversation also touched on the significance of repurposing content to reach a wider audience and maximize its impact. Carlos shared tips on how to repurpose content, such as turning a blog post into a video or podcast episode. He said, "Repurposing content is a great way to reach a wider audience and get more value out of your content. You can take a blog post and turn it into a video or podcast episode, or you can turn a webinar into a series of blog posts."
Overall, the episode is a must-listen for anyone looking to grow their business, improve their marketing and sales strategies, and stay ahead of the curve in the industry. Carlos Rosario's insights and tips are practical, actionable, and based on his personal experience, making them all the more valuable.
In response to the interview, Carlos said, "I'm honored to have been featured on Business Innovators Radio and to have had the opportunity to share my insights and tips with the audience. I hope that listeners found the conversation valuable and that they can apply some of the strategies and tips in their own businesses."
Listeners can access the full episode on the Business Innovators Radio website or on their preferred podcast platform. They can also connect with Carlos Rosario on LinkedIn to learn more about his work and expertise in the sales and marketing space.
Episode: https://businessinnovatorsradio.com/carlos-rosario-shares-his-secrets-to-business-growth-through-marketing-and-pre-sales-strategies/
Linkedin: https://www.linkedin.com/in/email-writer-nyc/