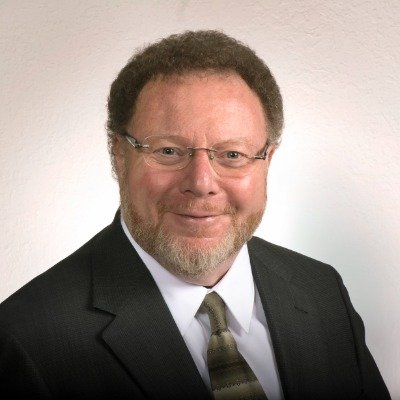 Scott Kenik discusses Fill-the-Gap income planning. 
Listen to the interview on the Business Innovators Radio Network:
https://businessinnovatorsradio.com/interview-with-d-scott-kenik-founder-and-principal-of-wealth-concepts-group-discussing-fill-the-gap-income-planning/
Scott explained: "Fill-the-Gap income planning is a financial strategy that helps individuals, couples, and families bridge the gap between their current expenses and desired post-retirement income and fills the gap with guaranteed, lifetime income. This approach looks at all sources of retirement income (e.g., Social Security, pensions, investments) and any additional sources such as part-time work and home equity release programs. It uses strategic methods for increasing savings rates and using tax strategies to maximize benefits."
The goal is to ensure that an individual's lifestyle in retirement can be comfortably sustained without running out of money or having to reduce spending. By creating a personalized plan tailored to an individual's specific goals and objectives, Fill-the-Gap income planning can help preserve wealth and maximize retirement income.
Scott added: "Through a combination of financial planning, safe-money investments, and tax strategies, fill-the-gap income planning can provide the peace of mind that comes with knowing your lifestyle in retirement will be secure. From creating an individual retirement account (IRA), diversifying investments, strategically managing Social Security benefits, this approach looks at the big picture and plans accordingly for different scenarios."
With Fill-the-Gap income planning, protecting wealth and maintaining a desirable lifestyle is within reach. By taking into account all sources of potential retirement income now, people can keep themselves from needing to make drastic changes later on down the road. Ultimately, Fill-the-Gap income planning can help make sure their financial future is secure and they have a comfortable lifestyle in retirement without having to worry about running out of money.
About D. Scott Kenik
Scott first started in the industry back in 1995. He spent several years educating financial advisors from Merrill Lynch, Morgan Stanley, Prudential, and other national companies on retirement plan design, and he worked for Metropolitan Life helping them launch a new retirement program.
There were two significant events in his life that led him to his current and most rewarding path of helping families gain financial security.
The first was his parents' retirement problems. They spent much of their retirement taking seminars and learning about investing and they traded their own accounts to supplement their retirement income. As far as he knew they were successful. They never said otherwise.
When his dad passed, his mom told him that, in fact, they had lost a lot in the stock market and she was concerned about having enough money to live on. Now, they were both smart people and had dedicated a lot of their time to learning about investing. Instead of mom enjoying her golden years, she pinches every penny hoping that her money will last.
The other significant event was the economic crash in 2008 from the mortgage crisis. He watched his retirement account drop like a rock, as did his friends and associates. He knew there had to be a better way.
If a No-Stress Retirement is your goal, feel free to contact Scott for a complementary Wealth Concepts Group consultation.
Learn More: https://wealthconceptsgroup.com/
 and get a complimentary copy of Scott's book "No Stress Retirement Roadmap https://www.nostressretirementroadmap.com/
ALL CONTENT IS FOR INFORMATION PURPOSES ONLY. OPINIONS EXPRESSED HEREIN ARE SOLELY THOSE OF WEALTH CONCEPTS GROUP AND OUR EDITORIAL STAFF. THE MATERIAL PRESENTED IS BELIEVED TO BE FROM RELIABLE SOURCES; HOWEVER, WE MAKE NO REPRESENTATIONS AS TO ITS ACCURACY OR COMPLETENESS. ALL INFORMATION AND IDEAS SHOULD BE DISCUSSED IN DETAIL WITH YOUR INDIVIDUAL ADVISER PRIOR TO IMPLEMENTATION. THE PRESENCE OF THIS WEBSITE SHALL IN NO WAY BE CONSTRUED OR INTERPRETED AS A SOLICITATION TO SELL OR OFFER TO SELL INVESTMENT ADVISORY SERVICES. ANY GUARANTEES REFER TO INSURANCE PRODUCTS AND ARE BACKED BY THE CLAIMS-PAYING ABILITIES OF THE UNDERWRITING COMPANIES.