FOR IMMEDIATE RELEASE
[Norwalk, CT] – Shibumi will present the Shibumi Virtual Summit, an online, on-demand event commencing on September 29th, 2020 and featuring presentations from Uber, Vodafone, PwC, IBM, Dominion Energy, Antofagasta Minerals, Arizona Public Service Electric, EY, Reveal Group and many more…
Shibumi is proud to take the Shibumi Virtual Summit online for the very first time creating an opportunity for business leaders and innovators to hear from industry leaders at both global brands and strategic advisory firms about how they are delivering value at scale with strategic programs like, Intelligent Automation,  Cost Transformation and Merger & Integration.
The Shibumi Virtual Summit is a FREE, on-demand, event commencing on the 29th of September and will feature 20+ presentations from Shibumi, our customers and partners.
Shibumi CEO, Bob Nahmias said "We are delighted to be hosting the inaugural Shibumi Virtual Summit this September. Our ambition for this event is to deliver value to our audience by helping to tell the stories of how our world class customers and partners are delivering value @ scale across Intelligent Automation, Cost Transformation and Merger & Integration programs. If you are a business leader looking for ways to deliver transformational change in your organization then this event is for you."
About Shibumi:
Founded in 2012, the world's leading advisory firms and organizations rely on Shibumi to achieve their most strategic business objectives. Shibumi SaaS solutions enable programs to define targets, capture ideas and track delivery, all with a unique focus on benefits realization. For more information, visit www.shibumi.com/shibumi-virtual-summit.
CONTACT INFORMATION:
Shibumi Inc
Andrew Wiltshire
+1 (855) SHIBUMI
marketing@shibumi.com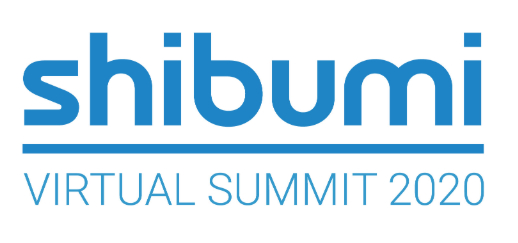 Originally Posted On: https://syndication.cloud/shibumi-inc-presents-the-shibumi-virtual-summit-september-29th-2020/