Eight gyms sue county, state seeking relief from restrictions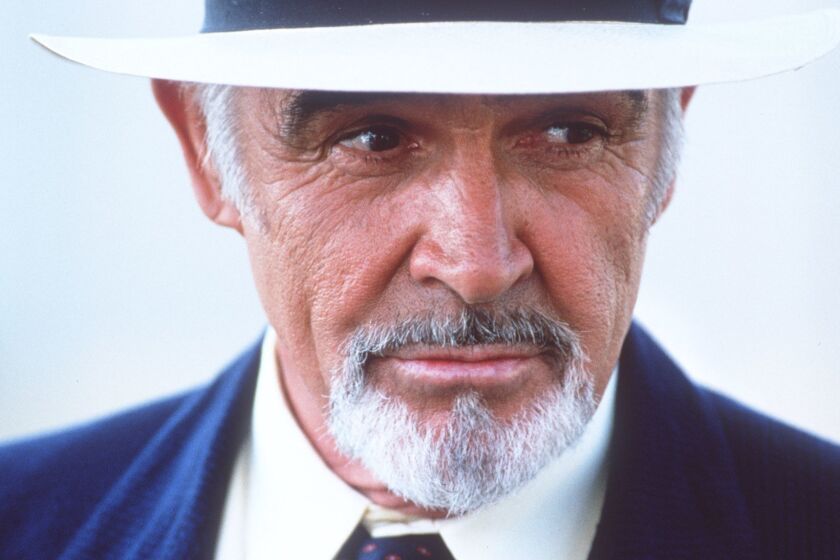 A commanding screen presence throughout his long career, Sean Connery came to define British novelist Ian Fleming's dashing and deadly secret agent.
Counties in yellow through red tiers encouraged to allow family and friends
'I'm having a real identity crisis because Disney was such a huge part of who I am,' one worker said.
The end of the months-long no-sail order comes with a number of conditions, including staging mock voyages to test how well ships and their crew can control the spread of COVID-19
It happened around 10:35 Friday night on Bermuda Avenue near Santa Barbara Street, in an area overlooking the ocean sometimes known as Point Loma Heights

The Friday evening pedestrian fatality marked the third deadly crash within about 18 hours in Vista city limits

Federal Defenders of San Diego says 56 inmates at Western Region Detention Facility tested positive for COVID-19; hundreds more results pending

Witnesses said a pickup flew off the freeway and into a tree about 12:40 p.m. Friday

The incident happened about 11:30 a.m. on El Cajon Boulevard near 70th
A look at the mood in conservative swaths of California as election day draws near
How did voting go?
If you encounter problems at your polling place or want to report suspicious activity, call the registrar of voters at (858) 565-5800.

Contact our journalists to share your story.
An intense battle is playing out in the November elections for control of state legislative chambers

French police say a Greek Orthodox priest has been shot while closing his church in the city of Lyon, and authorities are hunting for the assailant

A Greek Orthodox priest has been shot outside a church in the French city of Lyon, and police are looking for a suspect

Postal and law enforcement officials are investigating after four dozen mail-in ballots were found undelivered in a Florida post office
Get Essential San Diego, weekday mornings
Get a special coronavirus news summary from the Union-Tribune in your inbox weekday mornings along with other top news headlines.
You may occasionally receive promotional content from the San Diego Union-Tribune.
PHENOMENAL WOMEN
Fifth in a series: A project marking the 100th anniversary of the 19th Amendment
Racial Justice Commentary
A diversity of views and perspectives
The Community Voices Project is a forum for respectful discourse about news of the day and matters of the community that brings dozens of thought leaders together in a public dialogue, which can be a model for others.
The solution to every crisis, regardless of its cause, lies in preparedness.

I can only expect that our new elected officials can change the rhetoric and start from day one dictating policies that will benefit all and will make us realize that we are all neighbors.
Leading jockey staying in Kentucky for Breeders' Cup, but will return
VIDEO | 31:37
ImmunityBio CEO Dr. Patrick Soon-Shiong discusses the company's upcoming COVID-19 vaccine trial
The Food and Drug Administration has cleared ImmunityBio to begin testing an experimental COVID-19 vaccine in clinical trials, according to an announcement issued Thursday by the Southern California biotech.
VIDEO | 09:40
Returned: What happens when the asylum system doesn't protect someone in danger
"Returned" is a multi-part series launched by the Union-Tribune this year that investigates the U.S. asylum system.
Brawley doctor details the grueling path back to life after 52 days spent on life-saving machine.
324 U.S. citizens are missing in Mexico, according to Mexico federal numbers
What's at stake when asylum is denied? After deportation, many Central Americans are killed by the people they fled.
For Central American migrants fleeing gang violence, winning protection in the United States can be particularly difficult
Immigration reporter Kate Morrissey shares experiences from her trip to San Pedro Sula for the third installment in a series on the U.S. asylum system
"Returned" is a multi-part series launched by the Union-Tribune this year that investigates the U.S. asylum system.
Navy Building One replaces 1920s-era waterfront warehouses along Harbor Drive, and wraps up the first phase of an experimental public-private partnership that dates to 1980
Blue Star Learning used fake students and graduates to fraudulently obtain millions in G.I. Bill funding over three years
Sgt. Tristan King's social media photos have been stolen and used by others to open fraudulent accounts using his name
Eight Marines and a sailor died when their assault amphibious vehicle sank off San Clemente Island July 30
Sign up to get Breaking News email alerts
Get alerts on severe weather, road closures and other major breaking news.
You may occasionally receive promotional content from the San Diego Union-Tribune.