Virus has stolen lives; it's also robbed us of ritual, intimacy, and in some cases, our mental health
General manager A.J. Preller has used minor league prospects to build major league roster through trades
A new pool deck that seats 600 and remodeled Cabana guestrooms are now complete as the iconic hotel moves on to the next phase of the project
Board of Supervisors to hold special meeting to discuss planned purchase
Thirty-nine years ago this week, Sandra Day O'Connor became the first woman nominated and confirmed to serve on the U.S.
Local charts, maps and tables that explain the virus
Interactive map of COVID-19 cases in San Diego County by ZIP code
Get the latest coronavirus updates for San Diego County
The stabbing happened about 9:40 a.m. Woodside Avenue near Winter Gardens Boulevard. The suspect was found in a drainage ditch

Utah Republican Sen. Mitt Romney said Tuesday he supports voting to fill the late Justice Ruth Bader Ginsburg's seat on the Supreme Court

The victim refused to speak to police, and detectives from the San Diego Police Department's gang unit are investigating

Joseph Price, 24, admitted that he prostituted a 15-year-old girl on at least 11 occasions in the summer of 2019 in the San Diego area

Sheriff's officials said the man threatened strangers with a machete on South Mission Road
On this date in 2001, the last hit of Mike Darr's career was a walk-off home run; the Padres outfielder was killed in a car crash the following spring.

Padres prospects expecting to play six games a week from Oct. 5 through Nov. 14 in fall instructional league
RETURNED
Who gets asylum? A decade of immigration court data reveals a capricious asylum system that has fallen short of its promise of safety for 40 years
Racial Justice Commentary
Tuesday, Sept. 22
10:00 a.m. | Hot Lava
The Union-Tribune's Padres beat writer Kevin Acee and sports editor Jay Posner discuss all things Padres.

11:30 a.m. | Together San Diego
Alex Waters, director of CONNECT ALL @ the Jacobs Center joins us to tell us about the resources available to help diverse, low-to-moderate income entrepreneurs.

1:30 p.m. | San Diego News Fix
Six months later and more than 200,000 dead — health reporter Paul Sisson joins the U-T's Daniel Wheaton to discuss where we stand in the pandemic.
Get Essential San Diego, weekday mornings
Get a special coronavirus news summary from the Union-Tribune in your inbox weekday mornings along with other top news headlines.
You may occasionally receive promotional content from the San Diego Union-Tribune.
Explore our literary event, which includes discussions with more than 75 award-winning authors.
A diversity of views and perspectives
The Community Voices Project is a forum for respectful discourse about news of the day and matters of the community that brings dozens of thought leaders together in a public dialogue, which can be a model for others.
Anti-racism work has been happening for decades.

The greatest nuclear risk today is North Korea's leader Kim Jong Un and President Trump's reaction to him.

We still have a long way to go to be able to decolonize our curriculum, center the stories of struggle and resistance of Native Americans and Indigenous peoples, and people of color.

We should all embrace the saying, "Be kind, for everyone you meet is fighting a hard battle."
San Diego Oasis and Meals on Wheels will co-host discussion with Barbara Bry and Todd Gloria
Here are some NFL players worth considering on the waiver wire heading into Week 3
Hear from Eric Hosmer, Fernando Tatis Jr. and Jayce Tingler and see the reaction from fans as the Padres clinch a postseason berth for the first time since 2006.
More than 1,400 people have vanished in Baja California in the last decade, according to state figures
Members of the newly formed U.S. Space Force are deploying troops to a vast new frontier: the Arabian Peninsula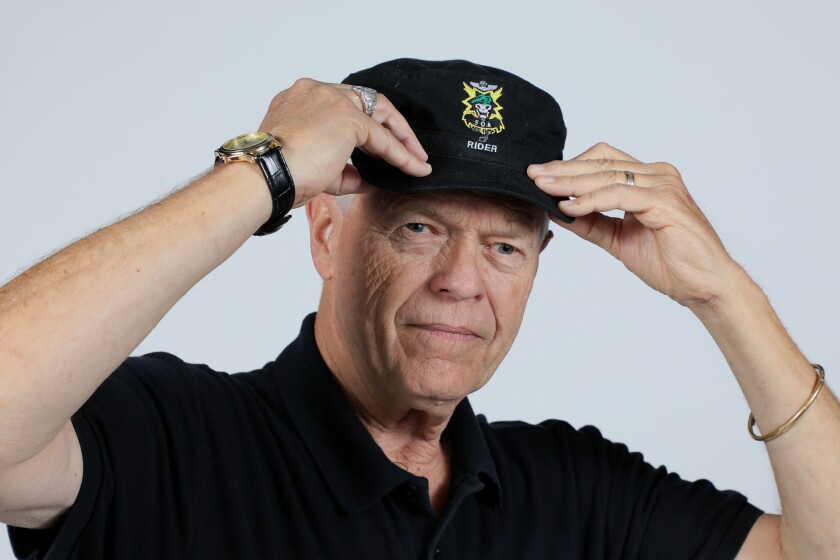 John Stryker Meyer moving to Tennessee to slow down, write more
Blaze is reported to be burning within containment lines and not threatening structures
Wildland firefighters say the troops will significantly aid firefighting efforts against the 250,000-acre blaze
Sign up to get Breaking News email alerts
Get alerts on severe weather, road closures and other major breaking news.
You may occasionally receive promotional content from the San Diego Union-Tribune.