Latest scores from the state keep the region in the red for at least two more weeks.
Even during COVID-19, Southern California homes continue to sell near record highs
Supervisors agreed with City Council that matter had not been handled properly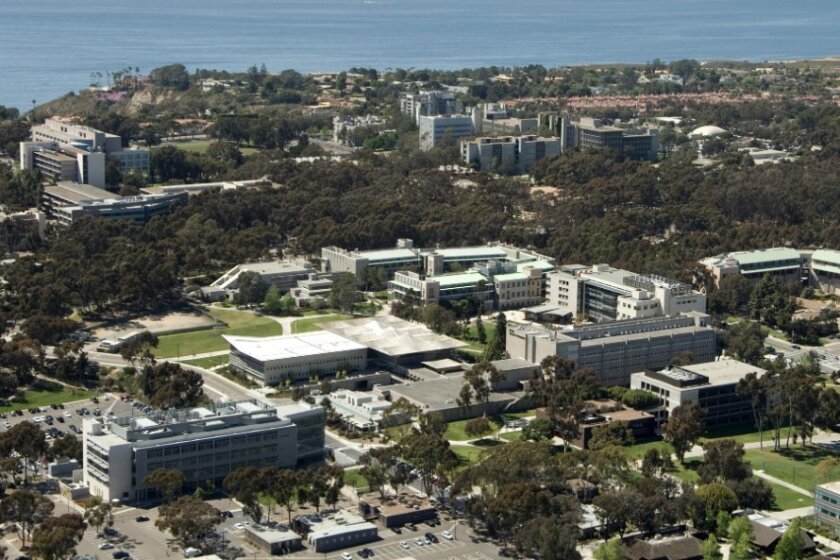 Applicant was allegedly admitted despite not having proper athletic or academic qualifications
For a second time, the city of San Diego power-washed chalk drawings off the La Jolla Bike Path in response to complaints that the drawings, which carried messages in support of the Black Lives Matter movement, were offensive.
Local charts, maps and tables that explain the virus
Interactive map of COVID-19 cases in San Diego County by ZIP code
Get the latest coronavirus updates for San Diego County
The driver reported the crash about 5 a.m. on Sports Arena Boulevard

The crash happened about 1:45 a.m. when the driver lost control during a turn at Munda and Paradise Valley roads

A gunman demanded money from the register at Vishions Smoke Shop while his accomplices stole display items, San Diego police said

Chief Justice John Roberts says the words that best describe the late Justice Ruth Bader Ginsburg are "tough, brave, a fighter, a winner" but also "thoughtful, careful, compassionate, honest."

Workers are stepping up pressure on Gov. Newsom to sign a bill that would help ensure they will get rehired as their employers reopen in the coming year

The train hit the man near Mission Avenue at Cleveland Street about 2:35 p.m. Tuesday
On this date in 2007, Milton Bradley injured his knee while arguing with an umpire, ending his season with the Padres

Angels' Max Stassi hit two home runs; Padres' magic number to secure home playoff series remains at two
RETURNED
Who gets asylum? A decade of immigration court data reveals a capricious asylum system that has fallen short of its promise of safety for 40 years
Racial Justice Commentary
Wednesday, Sept. 23
1:30 p.m. | San Diego News Fix
Host Daniel Wheaton talks with Union-Tribune reporters about the biggest stories of the day. San Diego News Fix is also available wherever you get your podcasts.
Get Essential San Diego, weekday mornings
Get a special coronavirus news summary from the Union-Tribune in your inbox weekday mornings along with other top news headlines.
You may occasionally receive promotional content from the San Diego Union-Tribune.
Explore our literary event, which includes discussions with more than 75 award-winning authors.
A diversity of views and perspectives
The Community Voices Project is a forum for respectful discourse about news of the day and matters of the community that brings dozens of thought leaders together in a public dialogue, which can be a model for others.
Anti-racism work has been happening for decades.

The greatest nuclear risk today is North Korea's leader Kim Jong Un and President Trump's reaction to him.

We still have a long way to go to be able to decolonize our curriculum, center the stories of struggle and resistance of Native Americans and Indigenous peoples, and people of color.

We should all embrace the saying, "Be kind, for everyone you meet is fighting a hard battle."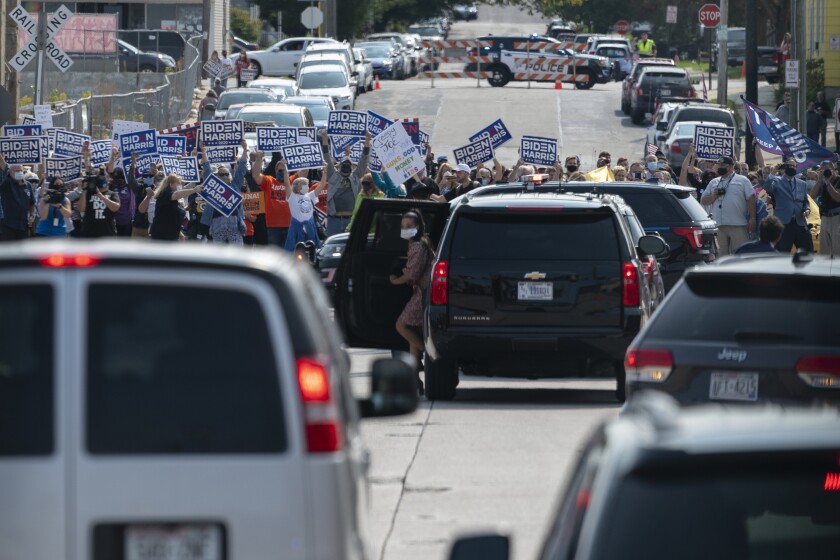 With their packed schedules, relish for meeting people and natural tendency toward verbosity, most presidential candidates rarely get anywhere, or do anything, on time
Mike Clevinger scheduled to make belated start Wednesday; Padres about to begin playoff quarantine
Hear from Eric Hosmer, Fernando Tatis Jr. and Jayce Tingler and see the reaction from fans as the Padres clinch a postseason berth for the first time since 2006.
More than 1,400 people have vanished in Baja California in the last decade, according to state figures
Members of the newly formed U.S. Space Force are deploying troops to a vast new frontier: the Arabian Peninsula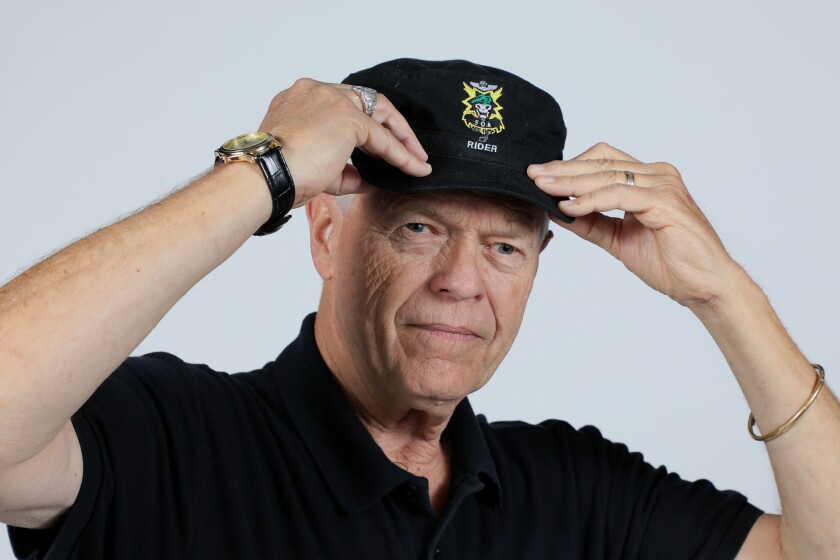 John Stryker Meyer moving to Tennessee to slow down, write more
Blaze is reported to be burning within containment lines and not threatening structures
Wildland firefighters say the troops will significantly aid firefighting efforts against the 250,000-acre blaze
Sign up to get Breaking News email alerts
Get alerts on severe weather, road closures and other major breaking news.
You may occasionally receive promotional content from the San Diego Union-Tribune.