Records show explosive growth in dental program at formerly tiny nonprofit now under criminal investigation
Thousands of San Diegans, fueled by hope and a desire to bring an end to the pandemic, are signing up for COVID-19 vaccine trials
Weekend trough failed to deliver badly needed rain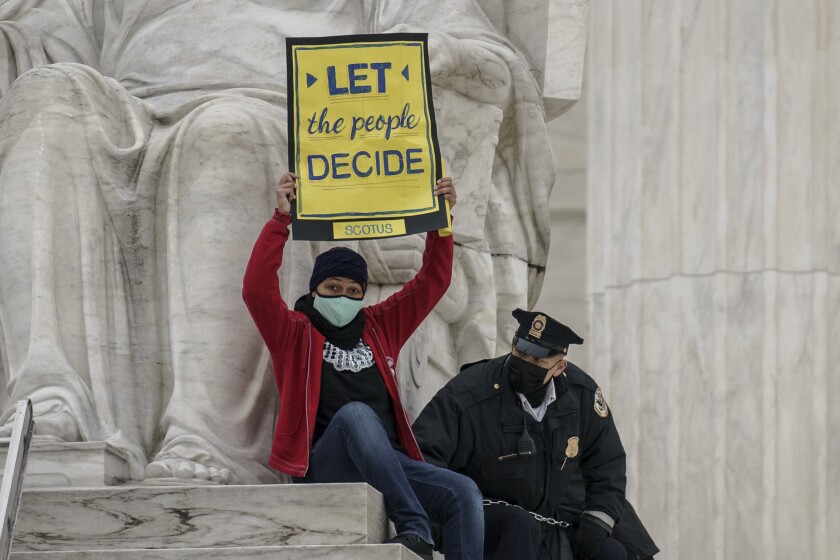 The Republican-led Senate has voted to advance Supreme Court nominee Amy Coney Barrett toward final confirmation despite Democratic objections
Many San Diego events have been canceled, but others have been reimagined for a socially distant audience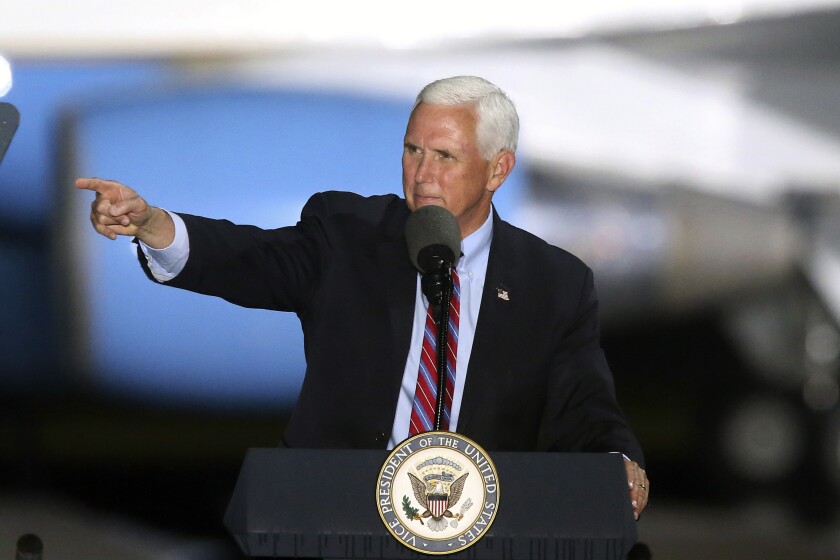 The White House says Vice President Mike Pence plans to maintain an aggressive campaign schedule this week despite his exposure to a top aide who tested positive for the coronavirus
San Francisco shut down early in the pandemic and later limited reopening. Now the city is the first urban center in California where the risk of infection is rated as minimal
The carjacking was reported shortly before 9 p.m. Sunday

The county's COVID-19 fatality total is now 870

Offset, of the music group Migos, streamed part of the interaction on Instagram Live, which shows officers surrounding his vehicle near a Trump rally

The 34-year-old victim got into a verbal argument with another man in an alley near Irving Avenue and Dewey Street
PHOTO ESSAY
In a photo essay, we trace the trajectory of downtown San Diego, exploring how it's changed since the coronavirus outbreak shut down much of the city in March.
Members of the diverse community are divided over who they support
Iran's health minister recently delivered a rare speech criticizing his own government's refusal to enforce basic health measures, as coronavirus infections and deaths surge in the Islamic Republic

An 18-year-old Palestinian has died after being chased by Israeli troops in the occupied West Bank, but the circumstances of his death are in dispute
Dodgers star Clayton Kershaw beat the Tampa Bay Rays for the second time in six days, escaping a fourth-inning jam with a quick reaction throw to cut down a runner trying for a rare steal of home plate, and Los Angeles held on for a 4-2 win and a 3-2 World Series lead

The average U.S. price of regular-grade gasoline fell 3 cents over the past two weeks to $2.22 per gallon

Hundreds of thousands of Californians lost power as utilities sought to prevent the chance of their equipment sparking wildfires and the fire-weary state braced for a new bout of dry, windy weather

A Northern California county has been moved back to a less restrictive tier for coronavirus infections after pleading with state officials to avoid closing down businesses
Get Essential San Diego, weekday mornings
Get a special coronavirus news summary from the Union-Tribune in your inbox weekday mornings along with other top news headlines.
You may occasionally receive promotional content from the San Diego Union-Tribune.
PHENOMENAL WOMEN
Fifth in a series: A project marking the 100th anniversary of the 19th Amendment
Racial Justice Commentary
A diversity of views and perspectives
The Community Voices Project is a forum for respectful discourse about news of the day and matters of the community that brings dozens of thought leaders together in a public dialogue, which can be a model for others.
Freedom allows us to make up our own minds about world, national and local issues.

Fire season has been growing longer every year with ever-more-destructive wildfires.
San Diego State didn't unveil all its offense has to offer against Rebels because it wasn't necessary
VIDEO | 31:37
ImmunityBio CEO Dr. Patrick Soon-Shiong discusses the company's upcoming COVID-19 vaccine trial
The Food and Drug Administration has cleared ImmunityBio to begin testing an experimental COVID-19 vaccine in clinical trials, according to an announcement issued Thursday by the Southern California biotech.
VIDEO | 09:40
Returned: What happens when the asylum system doesn't protect someone in danger
"Returned" is a multi-part series launched by the Union-Tribune this year that investigates the U.S. asylum system.
Brawley doctor details the grueling path back to life after 52 days spent on life-saving machine.
The fate of the Deferred Action for Childhood Arrivals program, or DACA, may be determined by who wins the presidency in November
What's at stake when asylum is denied? After deportation, many Central Americans are killed by the people they fled.
For Central American migrants fleeing gang violence, winning protection in the United States can be particularly difficult
Immigration reporter Kate Morrissey shares experiences from her trip to San Pedro Sula for the third installment in a series on the U.S. asylum system
"Returned" is a multi-part series launched by the Union-Tribune this year that investigates the U.S. asylum system.
Sgt. Tristan King's social media photos have been stolen and used by others to open fraudulent accounts using his name
Eight Marines and a sailor died when their assault amphibious vehicle sank off San Clemente Island July 30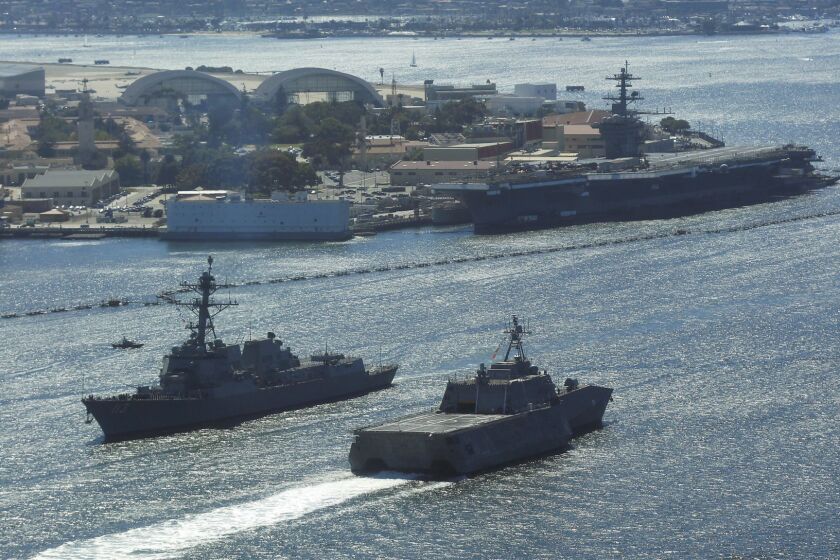 The report found increases in spending and jobs in the defense sector has helped stabilize the local economy
A spokesperson for the U.S. military in Afghanistan says American forces carried out several airstrikes in support of Afghan security forces under attack by Taliban in the southern Helmand province
Sign up to get Breaking News email alerts
Get alerts on severe weather, road closures and other major breaking news.
You may occasionally receive promotional content from the San Diego Union-Tribune.