Newsom says state will review all FDA-approved vaccines before releasing to public
SDSU investigation illustrates how patterns of transmission can emerge
Kearny Mesa business open for dancing despite health order ban against live entertainment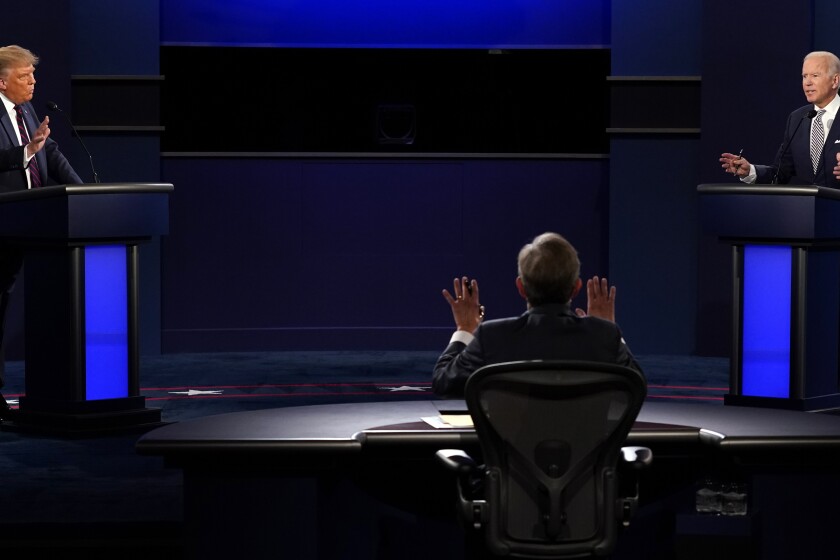 President Trump and Democrat Joe Biden will have their microphones cut off in Thursday's debate while their rival delivers their opening two-minute answer to each of the debate topics.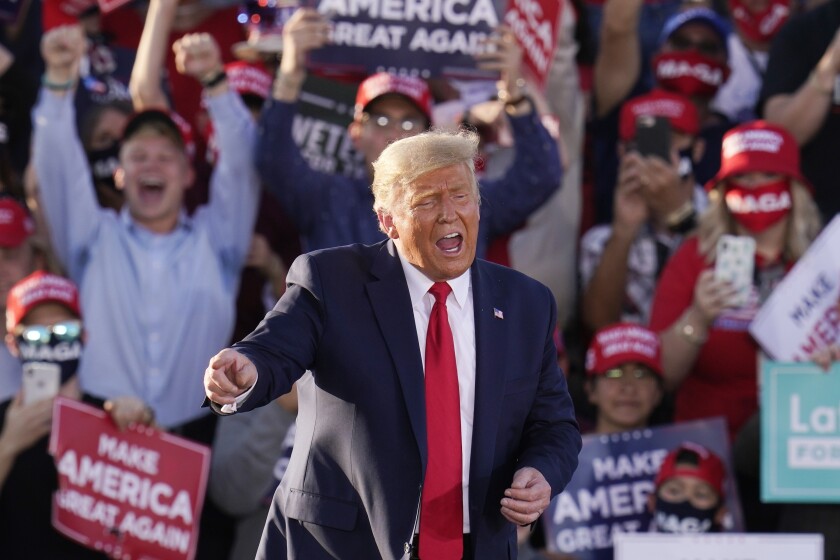 President Donald Trump has come out swinging against Dr. Anthony Fauci and polls that show Trump trailing Democrat Joe Biden in key battleground states
San Diego police said the victim was walking across Market Street near Interstate 805 when he was struck by a Ford F-150

Police say two 16-year-old girls were also in the stolen Jeep; driver became trapped under the SUV after crashing near 54th Street and Pirotte Drive

The non-life-threatening stabbing was reported around 7:30 p.m. Monday on North Quince Street; no suspects were in custody as of two hours later

Police said Hector Lopez-Gastelum may have been involved in two robberies Sunday morning in National City before the one that ended with him shot

The Supreme Court will allow Pennsylvania to count ballots received up to three days after the election, rejecting a Republican plea
PHOTO ESSAY
In a photo essay, we trace the trajectory of downtown San Diego, exploring how it's changed since the coronavirus outbreak shut down much of the city in March.
Even after Trump stops hitting his favorite punching bag, California will feel the impact of his immigration restrictions
Tuesday, Oct. 20
10:00 a.m. | Disinfecting Disinformation
With just a couple of weeks before Election Day, reporters and columnists from the Union-Tribune look back on and discuss past cases of disinformation. Click on the link above to register for this free seminar.

1:30 p.m. | San Diego News Fix
Host Daniel Wheaton talks with Union-Tribune reporters about the biggest stories of the day. San Diego News Fix is also available wherever you get your podcasts.
Get Essential San Diego, weekday mornings
Get a special coronavirus news summary from the Union-Tribune in your inbox weekday mornings along with other top news headlines.
You may occasionally receive promotional content from the San Diego Union-Tribune.
PHENOMENAL WOMEN
Fifth in a series: A project marking the 100th anniversary of the 19th Amendment
Racial Justice Commentary
A diversity of views and perspectives
The Community Voices Project is a forum for respectful discourse about news of the day and matters of the community that brings dozens of thought leaders together in a public dialogue, which can be a model for others.
Freedom allows us to make up our own minds about world, national and local issues.

Fire season has been growing longer every year with ever-more-destructive wildfires.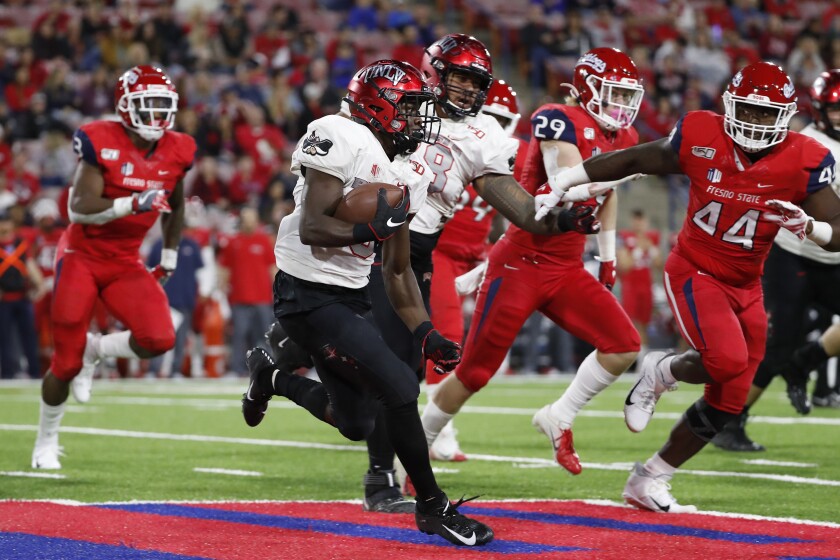 San Diego State opens 2020 season against Rebels team expected to struggle, but boosted by new coaching staff
VIDEO | 31:37
ImmunityBio CEO Dr. Patrick Soon-Shiong discusses the company's upcoming COVID-19 vaccine trial
The Food and Drug Administration has cleared ImmunityBio to begin testing an experimental COVID-19 vaccine in clinical trials, according to an announcement issued Thursday by the Southern California biotech.
VIDEO | 09:40
Returned: What happens when the asylum system doesn't protect someone in danger
"Returned" is a multi-part series launched by the Union-Tribune this year that investigates the U.S. asylum system.
Brawley doctor details the grueling path back to life after 52 days spent on life-saving machine.
Academics say six out of every 10 properties in Tijuana have unclear ownership
What's at stake when asylum is denied? After deportation, many Central Americans are killed by the people they fled.
For Central American migrants fleeing gang violence, winning protection in the United States can be particularly difficult
Immigration reporter Kate Morrissey shares experiences from her trip to San Pedro Sula for the third installment in a series on the U.S. asylum system
"Returned" is a multi-part series launched by the Union-Tribune this year that investigates the U.S. asylum system.
Sgt. Tristan King's social media photos have been stolen and used by others to open fraudulent accounts using his name
Eight Marines and a sailor died when their assault amphibious vehicle sank off San Clemente Island July 30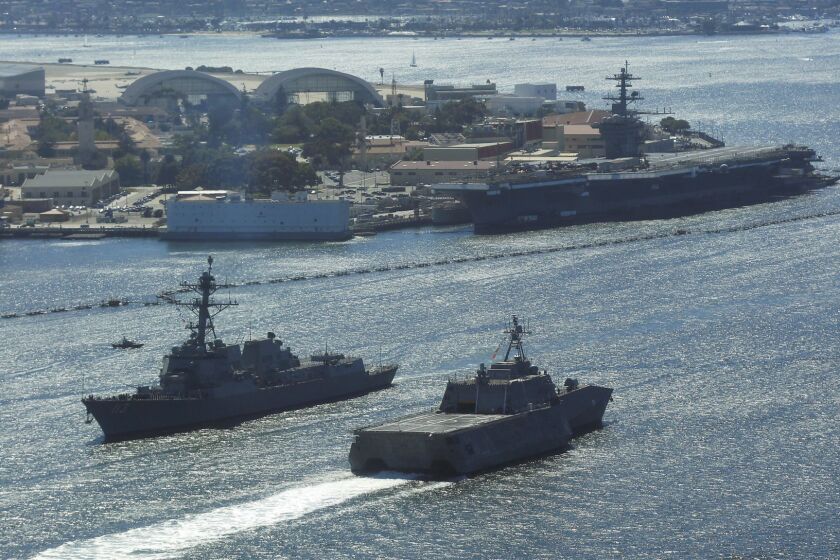 The report found increases in spending and jobs in the defense sector has helped stabilize the local economy
A spokesperson for the U.S. military in Afghanistan says American forces carried out several airstrikes in support of Afghan security forces under attack by Taliban in the southern Helmand province
Sign up to get Breaking News email alerts
Get alerts on severe weather, road closures and other major breaking news.
You may occasionally receive promotional content from the San Diego Union-Tribune.