Demographic shifts, social-justice activism suggested time was ripe for return to race-based considerations. Recent polls raise questions.
Caligrown claims process was flawed, asks judge to prohibit the city from issuing any licenses
Facilities cleared by state prepare to admit visitors after six-month shutdown
One arrestee released when victim couldn't ID him as man who robbed him of his phone; 2 others accused of interfering in the arrest
Professors say she has shown poor judgment and failed to deeply involve the faculty in running SDSU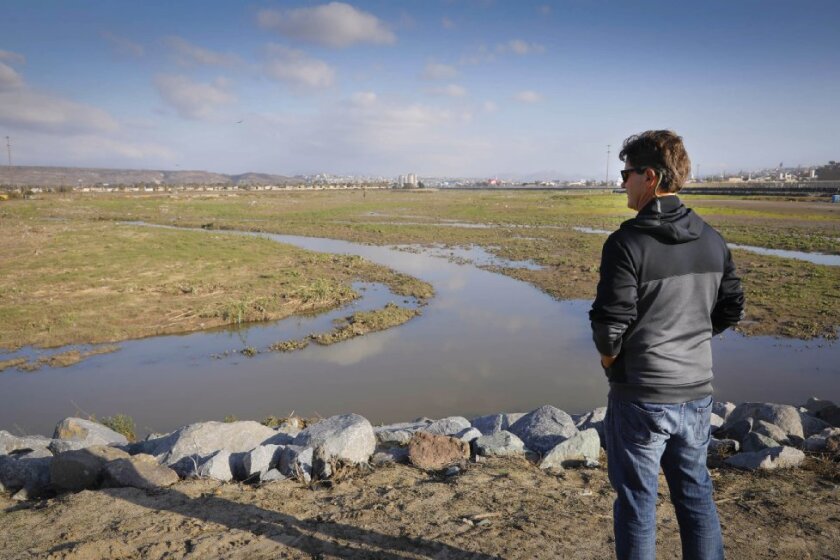 Imperial Beach Mayor Serge Dedina criticized Mexican authorities. Gov. Jaime Bonilla demands public apology
Local charts, maps and tables that explain the virus
Interactive map of COVID-19 cases in San Diego County by ZIP code
Get the latest coronavirus updates for San Diego County
San Diego Police officers are asking people to avoid the 4000 block of Sixth Avenue in Hillcrest and have closed the University Avenue off-ramp from state Route 163 south because of reports of a armed man in the neighborhood Saturday night.

Two teen boys and a young woman are suspected of targeting victims at gunpoint

The separate incidents may be the work of the same gunman

Oceanside Police said the teen was ejected and suffered a severe head injury

The shooter emerged from a white sedan, fired at a group, then fled

The victim died at a hospital after being shot on Harbor Drive
Team expresses optimism about arm ailments that have caused Dinelson Lamet, Mike Clevinger to leave recent starts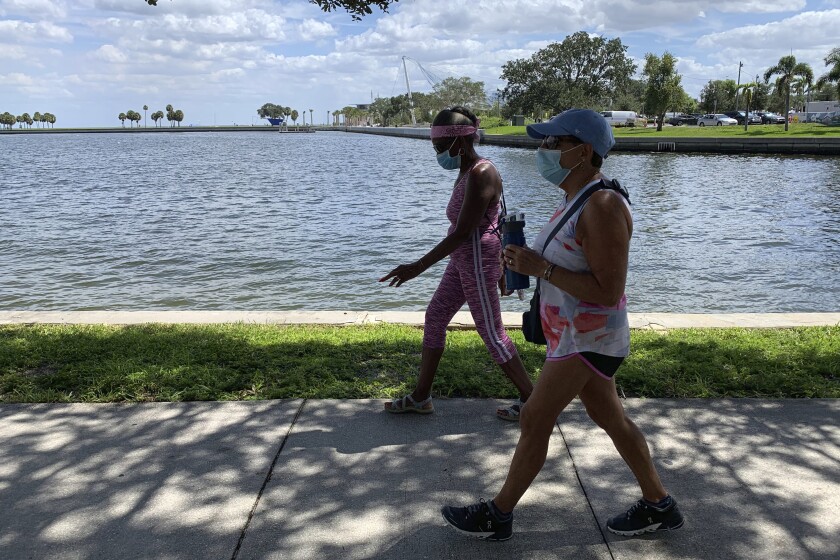 President Donald Trump's remarks in Ohio this week reverberated to Florida, where senior citizens parsed his assessment of the pandemic
Racial Justice Commentary
North Korea is accusing South Korea of sending ships across the disputed sea boundary to find the body of a man recently killed by North Korean troops

Belarus' foreign minister is warning Western nations against imposing sanctions or other restrictions over the country's disputed presidential election and crackdowns on protesters

Syria's foreign minister is accusing Turkey of being "one of the main sponsors of terror" in his country and the region

President Donald Trump's campaign committee and the Republican National Committee has sued to block North Carolina election officials from enforcing rule changes that could boost the number of ballots counted in the presidential battleground state
California Gov. Gavin Newsom has signed a law requiring California to house transgender inmates in prisons based on their gender identity

Authorities say two people were struck by a car and injured during a Black Lives Matter protest and counter-protest in Southern California on Saturday

The California Department of Corrections and Rehabilitation reports two prisoners have died at hospitals of coronavirus-related complications

Searchers are combing a section of the San Bernardino Mountains for signs of a missing off-duty firefighter
Get Essential San Diego, weekday mornings
Get a special coronavirus news summary from the Union-Tribune in your inbox weekday mornings along with other top news headlines.
You may occasionally receive promotional content from the San Diego Union-Tribune.
Explore our literary event, which includes discussions with more than 75 award-winning authors.
A diversity of views and perspectives
The Community Voices Project is a forum for respectful discourse about news of the day and matters of the community that brings dozens of thought leaders together in a public dialogue, which can be a model for others.
You may not know Lidia Martinez, Southwest Airlines' community outreach manager, but thousands of people have been touched by the nurturing philanthropy she developed at Southwest Airlines during her 30-year career.

In September 2015 I joined colleagues from around the country on a delegation to the occupied Palestinian territories to meet with farmers, business people, politicians and activists.

Today the lifetime appointment of a jurist to the highest court in our land has become a political food fight.

Anti-racism work has been happening for decades.
Mississippi State's upset of defending champion LSU highlights day filled with excitement
The San Diego Padres 2020 season has been one for the history books and few people have witnessed that history in the making.
Nonprofits estimate up to 40 percent of Baja residents are living with food insecurity — and shutdown of city's food bank isn't helping
RETURNED
Who gets asylum? A decade of immigration court data reveals a capricious asylum system that has fallen short of its promise of safety for 40 years
Bills introduced by Democrats Mike Levin and Scott Peters address COVID-19 housing relief, mental health for veterans
Members of the newly formed U.S. Space Force are deploying troops to a vast new frontier: the Arabian Peninsula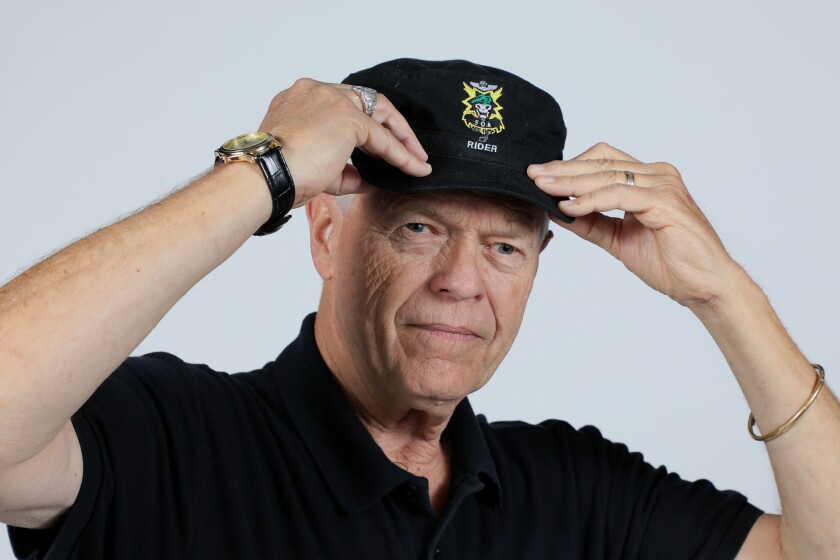 John Stryker Meyer moving to Tennessee to slow down, write more
Blaze is reported to be burning within containment lines and not threatening structures
Sign up to get Breaking News email alerts
Get alerts on severe weather, road closures and other major breaking news.
You may occasionally receive promotional content from the San Diego Union-Tribune.