FOR IMMEDIATE RELEASE
Mountain View, CA, February 22, 2021 – The DiscoPosse Podcast, a highly rated and popular startup and technology podcast, today announced the continued expansion of its syndication network with iHeartRadio.   This marks another major milestone in the growth and popularity of the podcast which explores long-form discussions with startup founders, business and technology leaders, venture capitalists, and personal performance and productivity leaders.
"The ability to expand the reach and share the amazing conversations we have with our guests is incredibly exciting," said Eric Wright, host and founder of the podcast.  "It's humbling to see how quickly the popularity of our podcast has risen and how impactful it has been for our guests to amplify their stories and reach an active audience."
With the success in syndication on Apple Podcasts, Spotify, Amazon Music, and other platforms, the addition of iHeartMusic signifies another strong step in extending the reach to new and diverse audiences for the podcast.  As a leading and popular source for startup enthusiasts, technologists, venture capitalists, and business leaders, the first 160 episodes mark only the beginning of a strong future sharing information and deep discussions.
"The results and response from our clients from being on the show with Eric is really positive," said Brandy Whalen, co-founder of Kitcaster, a leading podcast agency.  "Eric brings a unique and engaging style that really helps his guests to explore and go much deeper into the why of their business and personal stories."
Podcasting is proving to be one of the strongest markets for engagement and brand amplification. Podcasts are positioned to surpass what the Gutenberg Revolution did for print. While many podcasts fail to engage listeners and more than just talking points, the DiscoPosse Podcast goes beyond the headlines and the talking points to uncover the story, the people, and what matters to a rapidly growing audience. It's our belief that everyone has a story, and our power is discovering it in interactive, long-form conversations that really resonate with listeners.
Podcast listeners can easily access the show at DiscoPossePodcast.com and now at iHeartRadio as well as Apple Music and every leading podcast syndication platform.
Media Contact
Eric Wright
DiscoPosse Podcast
1049 El Monte Avenue, Ste C #567
Mountain View, CA 94040
https://discopossepodcast.com/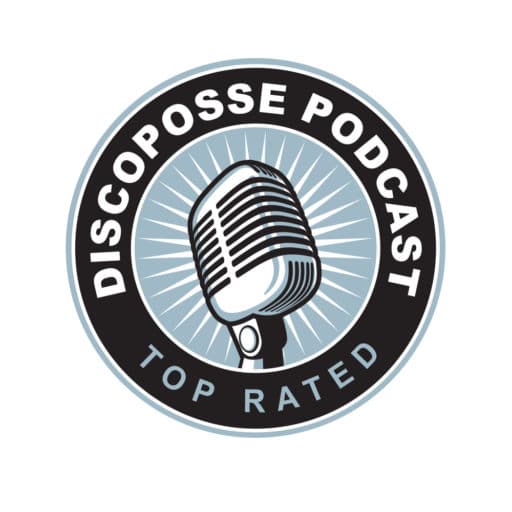 Originally Posted On: https://syndication.cloud/discoposse-podcast-is-your-latest-source-for-news-on-tech-and-startups/