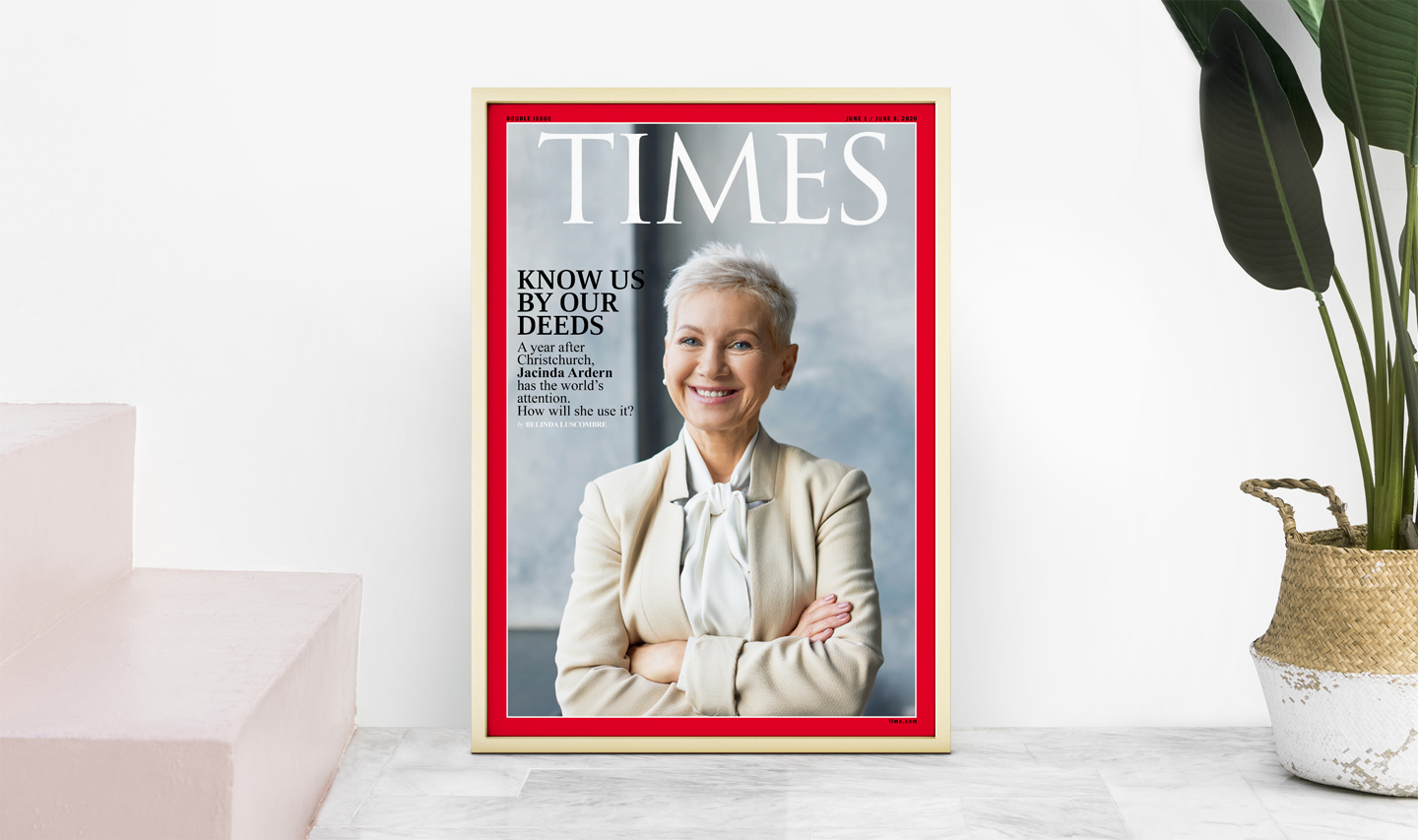 Your Cover Gift is a magazine cover present for any occasion. The time of boring and repetitive gift ideas is finally over. At last, you've found a perfect idea to surprise even the most demanding person.
Family Tree Gift a family business specialising in bespoke gifts has responded to the needs of the market in 2020 and created a new line of their product named Your Cover Gift. It is a different approach to magazine cover prints as a premium product.
2020 has been a difficult year for many people around the world, but it's the small things what can make a difference in someone's day and turn a rough day into a happy one. That's why the company Family Tree Gift has worked hard to achieve that through their original line of products. And now, more than ever, with the launching of their new product "Your Cover Gift" which consists of a magazine cover print but with a customized picture instead of your typical model or celebrity. 
This magazine cover is an innovative gift that can be perfect for any kind of celebration, call it a birthday, a promotion, graduation or even a bachelorette party. The options are endless! It works as the perfect Wall Accent décor with a different variety of magazine titles and frames that will match any type of aesthetic.
The best part about Your Cover Gift is that you don't have to deal with the hassle of leaving your home, especially now that people are trying to social distance. You can simply order the magazine cover from the comfort of your home in just 3 easy steps and you are all set! It's a unique product that will change the game in the market, so you certainly don't want to miss this release!
Everything you need to know about Your Cover Gift 
Now that you know all the basics, it's time to take a deep dive because we are going to tell you everything you need to know about Your Cover Gift's new launch and why everyone is so excited about it!
Reasons why people love it
Personalized: People are going to be grateful because you opted to get them a different and unique gift. It's not always about gifting someone an expensive present that you randomly grabbed from the store, it's the fact that you thought about them wanted to do something special.  
Boosts Self-esteem: Everyone has wondered what it's like to be a celebrity at least once in their lifetime, and now, they can get a glimpse of that Hollywood lifestyle thanks to this magazine cover. This by itself boosts the person's confidence by seeing themselves as the main star of their movie.
Display: It serves as an entertaining wall decoration and it's always a conversation starter. Like we mentioned before, you can easily adapt it to whatever style your home or office has, making it a good modern addition. The frames are made of high-quality aluminium and are available in white, gold, silver and black. They measure 8.6 inches wide and 12 inches in height.
Customization: You can choose from up to six different magazine covers. If you are not sure which one to choose, you can do it depending on what magazine cover reflects better the personality or interests of the person you are gifting it to. You can also customize it by choosing the headlines and titles shown in it. You have 100% control of it and you can make it as personal as possible, maybe add some inside jokes that you know the person will love and also laugh about.
How to order
Family Tree Gift has as a priority the satisfaction of their customers. One of their main goals is to make sure that the clients are happy, so they came up with the awesome idea of doing everything as easy as possible and online, whether it's from your phone or your computer. Even those who are not tech-savvy will find it easy!
1. The first step is to choose what colour do you want for your frame
2. Choose one of the six available magazine covers
3. Upload your photographs directly from your device
4. Type up to 4 different headings that will resemble the news
5. Check out with your favourite payment method and you are good to go. The magazine cover will be directly shipped.
The whole process will take you less than 5 minutes! You can do it on their website. For your convenience, they also offer a free digital version so you can upload it to your social media like Facebook, Twitter or Instagram and share the fun with all your friends. They offer to ship worldwide, so it doesn't matter where you are located, Family Tree Gift has your back!
Media Contact
Company Name: Family Tree Gift
Contact Person: Anna Janovsky
Email: Send Email
Phone: +44 7487 763 518
Country: United Kingdom
Website: https://family-tree-gift.com/product/your-cover-gift/