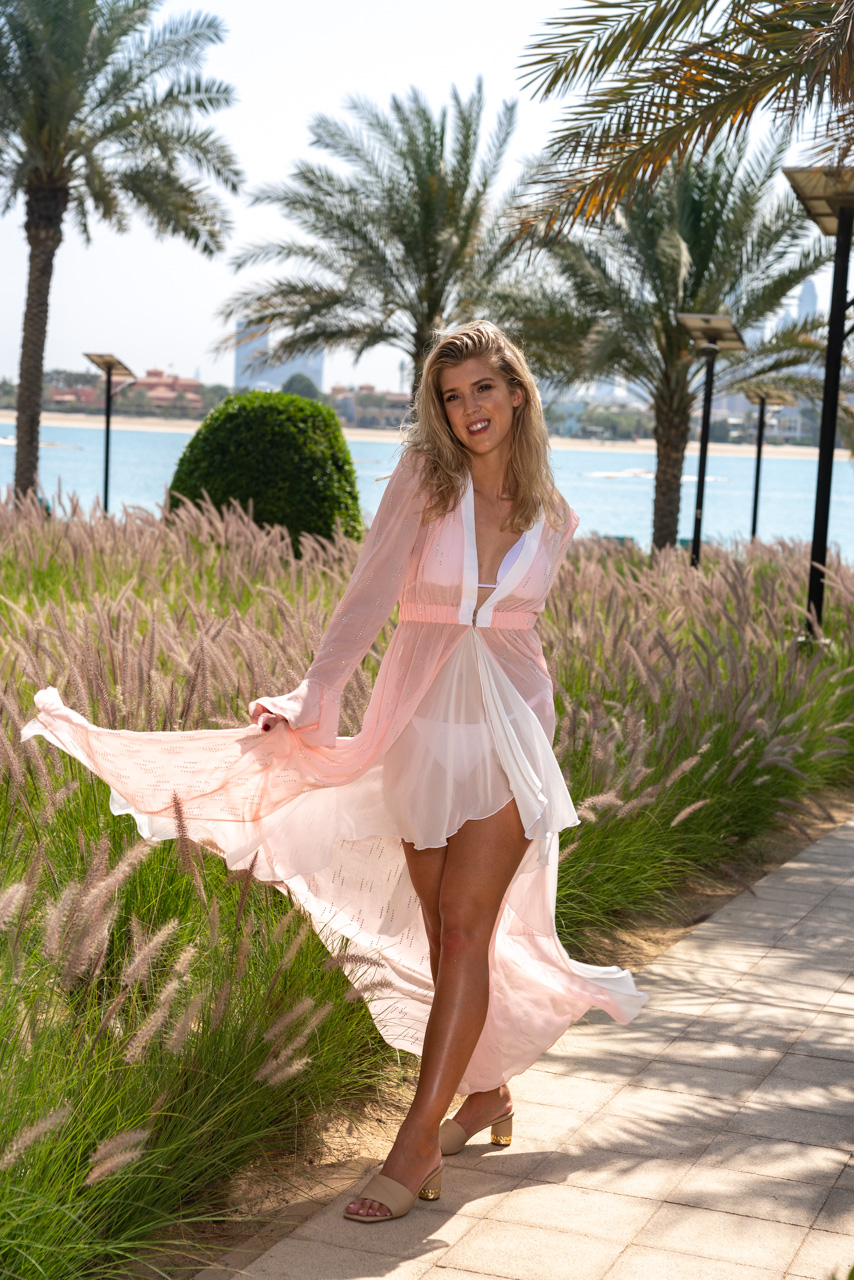 Sara Rewienska and her LARIMELLE Luxury fashion brand based in Dubai is creating clothing that inspires women, gives them confidence, and helps them wear their travel dreams
Dubai - LARIMELLE is proud to announce their luxury fashion brand for women of class and elegance. Their online store offers a collection of top-graded clothing, including swimsuits, beach dresses, pajamas, kimono, bikini, etc. 
Modern women want to be free, imaginative, and adventurous, and they require the right type of clothing that will inspire them. Luxury swimwear and sleepwear, carefully designed and created using high-quality materials, is what they need to achieve self-expression. 
Discover signature one-piece swimsuits, kimonos and other 2021 collection items created by professional and luxury fashion experts who understand the desires and needs of women and are committed to their happiness. Recently, a Larimelle video that portrays the "Wear your travel dreams" concept caught the attention of more than half a million people on social media.
"I created the LARIMELLE brand from my passion of traveling, translating my experience into beautiful and luxurious wears that brings out a woman's femininity," said Sara Rewienska, CEO of LARIMELLE. "I want people to feel comfortable in my wears and also embrace life and find happiness despite the challenges we're facing around the world right now."
Sara Rewienska, the founder of LARIMELLE and MBA graduate from the Northeastern Illinois University of Chicago, started her life and career in the USA before moving to Dubai. She loves to travel and explore amazing places, but she fell in love and decided to stay when she got to Dubai. Her passion for creating luxury clothing for women is one reason she moved to the UAE because the country encourages the growth of enterprises. 
LARIMELLE is creating a unique style and idea in the world of fashion to inspire women and provide them with excellent choices while traveling. Their product is made in Dubai and designed by people who have a passion for traveling and create products that bring happiness to women. Each of the items in the store is made from high-quality materials that are safe to use, durable, and classy. 
Customers can shop for the Crystal Kimono Etoile made from silk satin and covered in crystal. 
LARIMELLE swimwear and sleepwear collection are available in various sizes and colors, including white, black, and pink. The brand is gaining popularity among young women in America and Europe because of the high-quality products and message of self-confidence.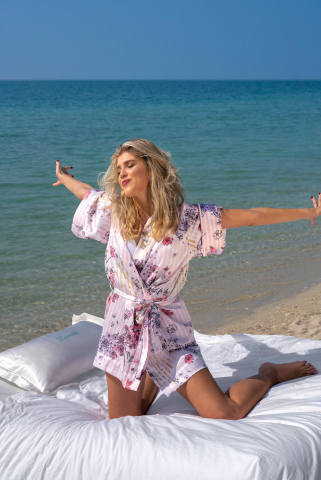 For more information, please visit http://www.larimelle.com/. 
About LARIMELLE
LARIMELLE is a luxury swimwear and sleepwear brand created for classy, elegant, and modern women. The company is based in Dubai but provides worldwide shipping with 100% guarantee quality delivery.
Media Contact
Company Name: LARIMELLE
Contact Person: Sara Rewienska, CEO
Email: Send Email
City: Dubai
Country: United Arab Emirates
Website: http://www.larimelle.com