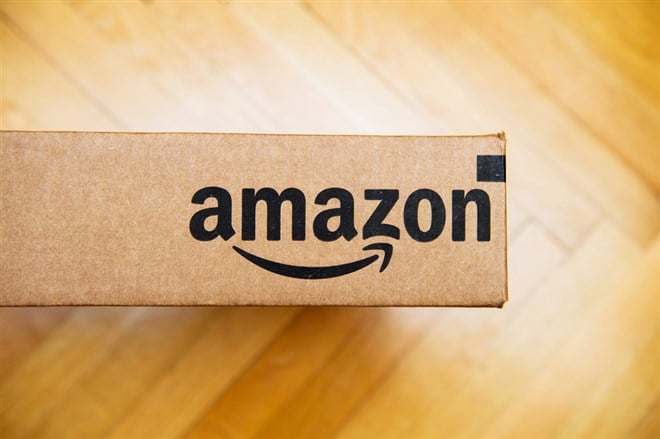 Amazon.com Inc. (NASDAQ:AMZN) stock illustrates the point of how what goes up must come down. That's true even when you have a customer base like Amazon.  
The company's stock surged during the pandemic because its two core businesses – e-commerce and cloud computing – were in high demand. As a result, the price of Amazon stock soared 108% from March 2020 to July 2021. 
But since that time, it's been a different story. In the last 12 months, AMZN stock has dropped 43% and even a stock split hasn't been enough to keep investors engaged.  
The reasons for the stock's decline can be taken a right from the headlines investors hear about every day:  
Inflation continues to eat into the consumer's disposable income 
Consumers are shifting their discretionary purchases from "stuff" to "experiences." 
Businesses are cutting back on cloud computing expenses to combat a weakening economy. 
Investors are staying away from technology stocks in general because of high valuations.  
Amazon is Feeling the Effect
I'm not suggesting that investors are wrong about selling AMZN stock. The company's earnings reports show that the economy is having an effect. Revenue growth is still growing, but at a pace that lags behind estimates. And earnings are down on a year-over-year (YOY) basis.  
Some of that is due to the company taking on debt, such as its contract with the National Football League (NFL) for the rights to Thursday Night Football. And the truth is that the economy could still get worse.  
That may be why short interest in AMZN stock is up over 10% in the last month. While short interest is down significantly from 2021 and 2022, the fact that bearish sentiment is still around will weigh on the stock.  
Is AMZN Stock a Buy?
Before the market's current rally, Amazon stock was trading below its $89.25 closing price on March 13, 2020. As most investors know, that was the last trading day before the world shut down due to the Covid-19 pandemic.  
Some might argue that Amazon's customers (businesses and consumers) are in worse shape than before the pandemic. Those same people would probably say that Amazon is in worse fundamental shape than before the pandemic.  
Both statements may be true, but the stock still seems to be oversold. I come back to the point that it doesn't seem any issue facing the business is an existential threat to the company's business model.  
And for me, that means if you've been buying into the market during this downturn, AMZN stock is worth a look if you're interested in a long position.  
In the short term, the stock is bouncing off a key support level, and if it can clear a level of resistance around $96.50, it may confirm that the worst is over.  
That being said, Amazon will report its earnings in early February. The company is expected to disappoint again. But it feels like analysts are already pricing that report into the stock. 
However, at some point, investors can expect the macroeconomic outlook to improve. When it does, Amazon will likely begin to fire on all cylinders. And the nature of its AWS business will be a catalyst for higher margins and earnings.  
Analysts tracked by MarketBeat give Amazon a price target of around $145. I think that's a little ambitious. I don't normally give stock price predictions, but I think $125 is a more realistic expectation in the next 12 months.