United States Minor Outlying Islands - September 23, 2022 —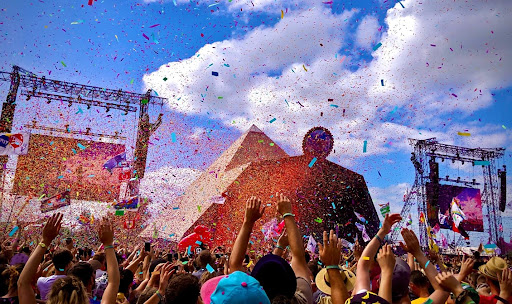 It looks increasingly likely that the long heralded wait for the first mass market adoption of blockchain technology in a real world use case has finally arrived.
Blockchain critics have long complained that it's a technological solution looking for a problem that it will never find. Meanwhile, many blockchain advocates had gotten out ahead of their skis with a far too exuberant view of what could be achieved in the short term. Bitcoin was the first major blockchain innovation yet its use as a digital currency still can't be classed as mass market.
In between them both, there has been a more calculating, patient set that has always maintained that one of the ideas sparked by the technology would act as the forerunner in achieving real, tangible mass market adoption. All the signs point to ticketing being the first mass market breakthrough for the technology with blockchain-based ticketing standing right on the precipice of mass market adoption.
Ripe for disruption
Fake tickets, duplicate tickets, ticket scalping. They've been an unfortunate part of the ticketing industry for years. These issues left the industry ripe for disruption but for a time, the technology just wasn't there to solve them.
Yet stakeholders in the industry could see blockchain providing a solution early on even if those solutions were not quite market ready at the time. As early as 2018, Ticketmaster - a behemoth in the conventional ticketing industry with $11 billion in ticket sales pre-covid  - had acquired a blockchain startup. It already had a beady eye on the future of ticketing. The company has assembled a non-fungible token (NFT) team - and is still adding to it.
The technology is now sufficiently developed to achieve product-market fit and disrupt the ticketing industry. As is the nature of this type of development, there may be an iterative process of refining the offering. Within the various start-ups vying to capture that mass adoption, there's still a battle to be had. Everyone knows that NFT ticketing is coming. What isn't entirely clear is who will capture market share in applying their specific brand of that overarching technology.
Integration with existing infrastructure
The talent that has developed fundamental blockchain primitives over recent years is exceptional. However, it takes an entirely different craft to harness that technology for mass market use. Rather than a dramatic switchover to this completely different approach to ticketing, integrating the technology within existing systems is likely to be the winning formula.
That's the approach being taken by BPM Wallet. The UK-based start-up plans to offer existing ticketing merchants access to BPM Dashboard - a backend software that facilitates both the creation and distribution of tickets. As BPM co-founder Kelvin Rolf puts it, "We plan to integrate into existing systems, so that primary ticketing merchants will be able to plug our software in and distribute their tickets as tokenized tickets to user's BPM Wallets".
Not only will NFT ticketing solve age-old problems related to ticket distribution, it will also add value all of its own. It will allow the opportunity for greater engagement between promoters, artists and brands on the one hand and fans on the other.
An NFT which starts out with the functionality of a ticket later becomes a collectible, acting as a memento for the user of what is likely to have been a memorable and deeply personal experience. Fans are likely to use those NFTs as profile pictures on social media. A sense of community is likely to develop between NFT holders as they identify as being members of an exclusive club. 
There is also the opportunity to reward fans and maintain engagement beyond a specific event. This is something that BPM Wallet has considered. BPM are building in the means for artists, brands and promoters to reward their customers and fans. 
BPM will also combat ticket touting by restricting resale prices to a maximum of face value. Offering an accessible secondary marketplace within the BPM Wallet app, users can easily trade tickets between their verified wallets. This will eradicate scams and prevent touts from profiteering.
The blockchain mass market forerunner
It can be incredibly difficult to envision the ways in which new technologies will have profound societal impact. Look at Web 2.0 technology today and its application seems entirely logical. However, as it was being built and figured out, most people couldn't conceive of the use cases that the technology  eventually went on to achieve.
The innocence of this clip from the Today Show on NBC back in 1994 puts things in perspective as to the difficulty most have in trying to figure out where a technology will eventually lead. Blockchain will be no different.
The early breakthrough that NFT-based ticketing is about to bring will be significant as it will lead to a greater acceptance of blockchain technology and help to smooth the path for other blockchain-based innovations which will inevitably achieve mass market utility.
Blockchain technology is likely to find application in practically every industry vertical.
The development of the myriad of use cases that will eventually emerge is still in its infancy. Other use cases still have not as yet even been conceived. However, as innovative start-ups like BPM Wallet are proving, NFT-based ticketing is an idea whose time has come.

Contact Info:
Name: Pat Rabbitte
Email: Send Email
Organization: BPM Wallet
Address: United States Minor Outlying Islands
Website: https://bpmwallet.io/

Release ID: 89081909
If you detect any issues, problems, or errors in this press release content, kindly contact error@releasecontact.com to notify us. We will respond and rectify the situation in the next 8 hours.