Gittelson Jewelers, a generationally owned family business, is hosting a grand re-opening event on July 20th to celebrate their move from the Northstar Center to the Six Quebec Building in downtown Minneapolis.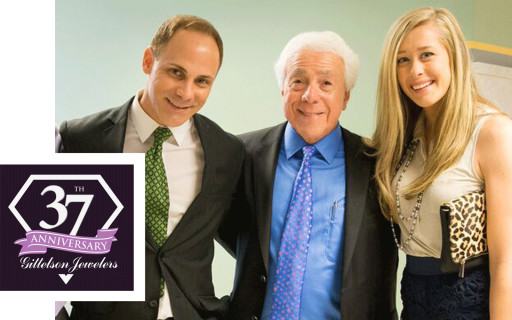 Gittelson Jewelers

Gene and Michael Gittelson

MINNEAPOLIS - June 23, 2022 - (Newswire.com)


Gittelson Jewelers is a family-owned fine jewelry business that is currently in its 37th anniversary year in downtown Minneapolis. They are one of the last few standing jewelry stores serving the downtown area. The Hotel Indigo Boutique Hotel has opened in its previous location, forcing a move for them and other tenants. Affordable housing will now also occupy some of the Northstar Building. Gittelson Jewelers will be celebrating the opening of their new location with a grand re-opening event to welcome customers and local vendors back into their store.
We are very excited to open our new store in the Six Quebec Lofts on Marquette Ave. Given its proximity to the Wells Fargo Tower on the skyway level, we anticipate this new location will add convenience to new and existing customers in a higher-traffic area with various access points to get to the store.

Gene Gittelson, CEO Gittelson Jewelers
New Location Benefits

The relocation of Gittelson Jewelers' family business offers benefits to both downtown workers and people visiting downtown Minneapolis. The new store is currently located at 601 Marquette Avenue, Suite #218 in Minneapolis 55402. This new location offers both ground-level and skyway access which is something that will be new for Gittelson Jewelers after being a skyway level-only business for more than 36 years. Due to this accessibility, Gittelson Jewelers will continue to live up to their tagline in Minneapolis of being the "Diamonds in the Skyway" jeweler.

The new location is nearly completely built out and is formally open for regular business as of today, Thursday, June 23. 

Hours 

Gittelson Jeweler's hours will continue to be Monday, Wednesday, and Friday - 10 am - 3 pm. the store is closed on Tuesdays, Thursdays, and over the weekend. 

Grand Re-opening Event

The Gittelsons plan to host a grand re-opening event after the Independence Day holiday on Wednesday, July 20 from 3 pm - 6 pm in the afternoon. Customers, guests, and other local vendors can enjoy light bites, and sparkling wine and the ability to find great pricing on items they may be interested in.

About Gittelson Jewelers

Serving Minneapolis since 1985, Gittelson Jewelers is unsurpassed as Minnesota's premier luxury jewelry store, offering wedding rings, diamonds, watches, jewelry repair, and custom jewelry design. Experience fine jewelry the way your grandmother did. Invest in a tradition that your family can cherish for generations to come.

Gittelson Jewelers is celebrating 37 years in business in downtown Minneapolis in 2022. They encourage you to continue to stop in, say hello, and get your questions answered and your jewelry cleaned while you are waiting.

Media contact
Michael Gittelson
mike@gittelsonjewelers.com
www.gittelsonjewelers.com




Press Release Service by Newswire.com

Original Source: Gittelson Jewelers Announces Grand Re-Opening Event in Six Quebec Building, Downtown Minneapolis