NurseRegistry, a nurse staffing agency in Palo Alto, CA, has recently released an article that explains the benefits of 24-hour senior care for elderly loved ones at home.
This kind of care for the elderly is a vital service that offers around-the-clock help to seniors who need assistance with their medical care, daily living chores and activities, and more. This service is important because physical and cognitive decline in seniors may lead to challenges in managing daily activities, such as taking a bath, cooking, or even moving around the house.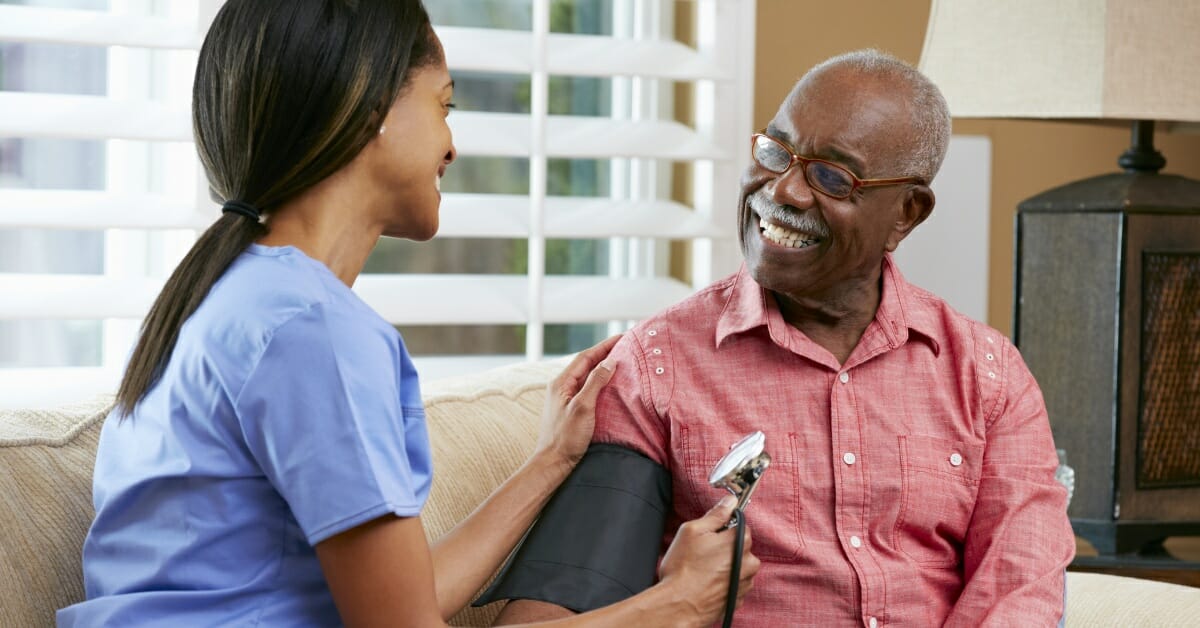 Melissa Fischer, LVN, CEO of NurseRegistry, says, "When seniors require 24-hour care, it is often a sign that they need specialized assistance that goes beyond traditional home care services. 24-hour senior care is designed to provide seniors with continuous care, ensuring that they receive the support that they need at any time of the day or night."
There are a number of signs to look for that may indicate the need for 24-hour senior care. These include: increased falls or accidents; wandering or getting lost; difficulty with mobility; increased forgetfulness or confusion; inability to manage medications properly; increased agitation or aggression; incontinence or difficulty with toileting; and chronic health conditions that require constant monitoring. However, it is important to note that each senior is unique and care needs will vary. It is necessary to assess the specific needs of each senior and determine the level of care that is required to ensure their well-being and safety.
Melissa Fischer explains, "24-hour care essentially involves having multiple nurses provide around-the-clock care to cover every hour of the day. More often than not, this type of care is provided in the comfort of the senior's home, allowing them to age in place."
Around-the-clock care may not be suitable for everyone but it is particularly useful for the elderly who have a chronic illness or condition, such as diabetes, Parkinson's Disease, or dementia.
There are several benefits that can be provided by 24-hour senior care. These include: improved security; enhanced quality of life; assistance with daily living activities; medication management; and peace of mind.
There are three primary types of 24-hour senior care. The first type is in-home care, where a caregiver goes to the home of the elderly patient to offer help with daily chores, such as taking a bath, dressing, cooking, and more. If medical care is needed, a private duty nurse may provide the in-home care and make sure that all necessary medication and nursing care are provided. In-home care may be preferred and can be a good option for seniors who are still relatively independent but require some extra help.
NurseRegistry is a nurse staffing agency in Palo Alto, CA, that supplies nurses for private clients who are in need of private duty nursing and local healthcare facilities that need help with coverage, such as hospitals, rehab and treatment centers, hospices, skilled nursing facilities, and more. With over 500 nurses, NurseRegistry confidently can match any client with a professional and licensed RN or LVN that matches their specific requirements.
Those who are looking for 24-hour in-home nursing services for seniors can learn more at NurseRegistry's website or contact them on the phone or through email. Those who want to access the blog post on 24-hour senior care can go to https://www.nurseregistry.com/blog/24-hour-senior-care-benefits/.
###
For more information about NurseRegistry - Palo Alto, contact the company here:

NurseRegistry - Palo Alto
Katarina Livaskani
(650) 462-1001
marketing@nurseregistry.com
125 University Ave Suite 260, Palo Alto, CA 94301