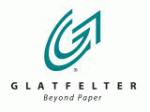 YORK, PA -- (Marketwire) -- 01/09/12 -- Glatfelter (NYSE: GLT), a leading global supplier of specialty papers and fiber-based engineered materials, today announced the inauguration of its newest festooning line at its Gatineau, Quebec, Canada facility. The multi-million technology investment virtually doubles the company's North American capacity in rapidly growing global markets for disposable and absorbent hygiene and personal care, home care and food packaging products.
Glatfelter's proprietary technology delivers a sustainable competitive advantage for manufacturers of nonwoven goods by lowering total logistical costs, improving material handling, and increasing converting run-times while reducing dust generation. "In today's challenging global economy, these are critical performance features for manufacturers of end-use nonwoven goods," commented Glatfelter Chairman and CEO Dante Parrini.
The inauguration also represents Glatfelter's continued commitment to the Gatineau community, and an anticipated increase in local employment opportunities as the line becomes operational and worldwide demand for festooned airlaid products continues to rise.
Vice President and General Manager of Advanced Airlaid Materials Business Unit, Jonathan Bourget added, "The investment in this technology allows us to more closely align with our sustainable manufacturing philosophy while improving our ability to deliver quality products to our customers in a timely fashion."
Headquartered in York, PA, Glatfelter is a global manufacturer of specialty papers and fiber-based engineered materials, offering over a century of experience, technical expertise and world-class service. U.S. operations include facilities in Spring Grove, PA and Chillicothe and Fremont, OH. International operations include facilities in Canada, Germany, France, the United Kingdom and the Philippines, a representative office in China and a sales and distribution office in Russia. Glatfelter's sales approximate $1.5 billion annually and its common stock is traded on the New York Stock Exchange under the ticker symbol GLT. Additional information may be found at www.glatfelter.com
Add to Digg Bookmark with del.icio.us Add to Newsvine
Contacts:

Media:
William T. Yanavitch
(717) 225-2747

Trade Journals:
Todd Scott
(717) 393-3831