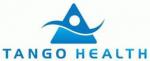 AUSTIN, TX -- (Marketwire) -- 08/28/12 -- Tango Health, Inc., the premier provider of Health Savings Account (HSA) management software and services, today announced the launch of their 10 Point Compliance Program as part of their HSA management solution, which enables their customers to maintain compliance with complex government regulations.
Tango Health recognizes employers' growing need for guidance on HSA compliance and has partnered with industry experts from Mercer and HSA Consulting Services to publish a white paper: Addressing HSA Compliance and Administration Issues for Employers. The white paper is the first of its kind in the industry to identify problems and propose proactive solutions for employer HSA compliance issues. On September 20, 2012, Tango Health, along with Mercer and HSA Consulting Services, will lead a webinar to present the white paper and educate participants about common HSA compliance pitfalls and solutions. Qualifying webinar participants are eligible for a free Compliance Audit. Registration instructions for the webinar can be found here.
"Despite the best intentions of industry participants, significant issues arise around HSA enrollment and contributions which can result in hard dollar costs to employers. We have found that many organizations are missing appropriate compliance controls and don't even realize that they are not compliant with IRS rules, creating risks for both the company and their employees," said Duncan Van Dusen, co-founder and CEO of Tango Health. "Our 10 Point Compliance Program and Compliance Audit provides our clients with a systematic way to detect and prevent all-too-common compliance oversights."
Some of the most common HSA compliance pitfalls that employers encounter stem from:
Failure of eligible employees to actually open their HSA with the custodian, meaning payments are withheld from paychecks but not deposited into the HSA.
Ineligible employees opening and contributing to an HSA because appropriate processes are not in place to confirm eligibility.
Failure to properly track contribution limits and ongoing contributions/payroll deductions at an individual employee level, resulting in over-contributions to the HSA.
Failure to provide a mechanism to comply with IRS rules around frequency of HSA payroll deduction changes and pre- vs. post-tax payroll deductions.
Tango Health's industry management software and services for health-account-based employee benefit plans include automated functions and processes that prevent non-compliance with government policy, including:
Proactive, ongoing eligibility monitoring based on census data
Assurance that money can only be moved to a financial institution holding a properly opened, real HSA account registered to the actual employee
Guided personal interviews to determine the true contribution limit for each employee
Automatic capping of contributions at an individual employee level
Profiles to track and distinguish between multiple employee categories
"We've brought in Tango Health to remediate several nasty compliance problems our clients have experienced with other HSA providers," said Bud Cole, Senior Account Manager for Lockton Companies. "In one case, the client was on a tight deadline and within eight days, Tango Health assessed the situation, developed a risk matrix down to the individual accounts, and laid out an action plan to bring all of their HSAs into compliance." Cole continues, "Tango Health's solution is not only corrective, but preventive as well. Going forward, these clients won't have to worry about compliance because they are in Tango's good hands."
Tango Health's flagship HSA solution is the only one in the market serving the needs of employers' entire population, ensuring employers get the maximum engagement, satisfaction, compliance and tax benefit for themselves and their employees. Tango Health clients have an HSA open rate of over 95 percent vs. a 55 percent industry average and client payroll contribution dollars are two times the industry average.
About Tango Health
Tango Health is the premier provider of Health Savings Account (HSA) management software and services. The company offers the only HSA management solution that serves the needs of an employer's entire population of HSA-eligible employees, which ensures employers get the maximum HSA usage and tax benefits for themselves and their employees. Tango Health's user-friendly, web-based software provides unprecedented visibility and control over HSA management. Tango sells directly to employers, and partners with the nation's top custodial banks, insurance brokers, consultants and insurance carriers to enhance their offerings. Founded in 2008, Tango Health is a privately held company headquartered in Austin, Texas. To find out more about the tax savings, automated administration and employee satisfaction benefits that Tango Health offers, visit www.tangohealth.com or call 855-468-2646.
Tango Health is a registered trademark of Tango Health, Inc. All other names may be trademarks or registered trademarks of their respective owners.
Add to Digg Bookmark with del.icio.us Add to Newsvine