Upon attending to around 700 rhinoplasty cases including cosmetic Rhinoplasty, Septoplasty and Turbinoplasty, Dr. Tavakoli shares his expertise with those considering this type of plastic surgery.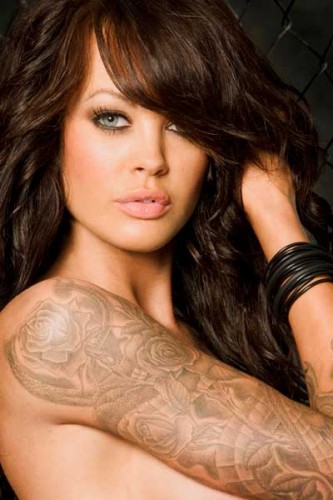 Sydney, Australia - July 10, 2013 /MarketersMedia/ --
Rhinoplasty, commonly referred to as "a nose job", is one of the most common forms of plastic surgery for both men and women throughout the world. It has improved tremendously over the years from the obvious surgeries in the 1980s. Today, cosmetic Rhinoplasty, Septoplasty and Turbinoplasty work is done to accomplish a natural look that enhances facial features and function. Dr. Tavakoli, renowned Plastic Surgeon stresses the importance of finding a plastic surgeon who not only has an expert knowledge of nasal anatomy and function, but can also offer the ability to fully appreciate a patient's sense of beauty and ethnicity in order to gain the best results.
In the January 2012 issue of Vogue Magazine, Dr. Tavakoli shared: "A natural rhinoplasty procedure should complement a patient's other facial features, creating a natural balance and harmony. A well-recognised example of successful rhinoplasty is that of Cameron Diaz, the Hollywood actress. Her new nose is so perfect for her face that it accentuates her true beauty and at the same time looks like the nose she should have been born with. Dr Tavakoli uses the latest imaging system to give you a realistic image of the proposed changes."
Today's Rhinoplasty procedures can last from two to three, to three to four hours depending on the type of surgery that is required to accomplish the desired goals. Because of the way this surgery is done, no noticeable scarring is left behind. Some patients will also have other surgeries done at the same time including breast augmentation or facelift and eyelift surgery depending on the age and goals of the patient. Due to more advanced technology, recovery time is also much faster than in the past.
About Dr. Tavakoli, Plastic Surgeon:
With performing about 700 Rhinoplasty cases, Dr. Tavakoli, a Specialist Plastic Surgeon has worked in centers around the world including Sydney, Melbourne, the United States, Brazil, Spain and Italy. Cosmetic Rhinoplasty and also functional Septoplasty and Turbinoplasty for breathing problems are just a few of the procedures that Dr. Tavakoli and his team have become world renowned for their high level of care and expertise in the field of plastic surgery.
For more information about us, please visit
http://www.drtavakoli.com.au
Contact Info:
Name: Dr. Kourosh Tavakoli
Email: digital@drtavakoli.com.au
Address: Suite 1, Level 1, 376 New South Head Rd Double Bay NSW 2028 Sydney Australia
Phone: 61 2 9302 4900
Organization: Dr. Tavakoli
Source: http://marketersmedia.com/dr-tavakoli-shares-important-information-about-rhinoplasty/18111