Compilation allows readers to access all seven books in one convenient publication, reports Walker.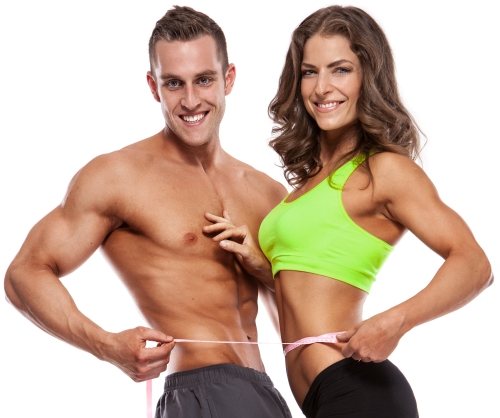 Tallahassee, Florida, United States of America - August 27, 2014 /MarketersMedia/ --
Today author Marcus Kareem Walker announced the arrival of his new book, BEAUTY AND HEALTH / HEALTH AND BEAUTY on the Amazon marketplace. This book is actually a collection of seven other books by Walker that go through a number of ways to improve beauty by improving health, avoid disease, lose weight, and more. It is available in both a paperback and Kindle version so that everyone can enjoy it in their preferred format.
"My book series covers seven essential aspects to obtaining good health and the beauty that goes with it," said Walker. "It also helps people avoid the pitfalls associated with many often-recommended holistic practices. For example, most people who are interested in natural healing know the concept of the colon cleanse. What they may not know is that several of the well-known cleanse types can cause dehydration and other problems that can make people sicker instead of better off. I offer a method that will cleanse the colon without causing any of these unwanted side effects."
One of the other books included in this omnibus version deals with fasting and weight. Originally titled Weight Fasting, it explains how to properly fast to lose weight and cleanse the body without risking health damage. As Walker says in his video at http://www.youtube.com/watch?v=kf_SIsRY8HY, properly-done fasting is not as scary as the media makes it sound. Instead, it can be a good part of a healthy lifestyle.
"Many of my books do not focus on new base ideas, but instead, teach people how to properly implement the holistic health techniques they have already heard about. I believe this is necessary because there is so much misinformation about popular natural health methods. Even when accurate information does exist, it's often hard to find. By writing and publishing my books, I help clear the air of misconceptions and incorrect information. I also make sure to present the facts in a way that's clear and can be read quickly. This, combined with the tight focus of each original book, allows people to easily get the information they need."
Now that all seven of the original books are complete, Walker has made them available as a single publication so that there's no need to go looking for the original components. Since BEAUTY & HEALTH / HEALTH and BEAUTY puts them all together, it's also easier for readers to see how all of the different things the series talks about translate to increased beauty, better weight maintenance, and better health overall.
About Marcus Kareem Walker
Marcus Kareem Walker has authored several books about natural healing and popular methods for improving health without the use of harsh medicines. He believes that in most cases, the body will heal itself given time and the right equipment to do so. His latest publication combines seven books of a series into one so that all of the information in the originals is easily accessible in one place. It can be purchased at http://www.amazon.com/dp/B00JVWR45W as either a Kindle book or a paperback.
For more information about us, please visit
http://www.amazon.com/dp/B00JVWR45W
Contact Info:
Name: Marcus Kareem Walker
Email: MarcusKareemWalker@books-about-health.com
Phone: 850-629-8726
Organization: Marcus Kareem Walker
Source: http://marketersmedia.com/marcus-kareem-walker-announces-release-of-compilation-of-seven-health-books/60640
ReleaseID: 60640