Tour Reservations are filling up to see Pope Francis and The Shroud of Turin. Hundreds of thousands of teens are expected to see the Shroud of Turin during an April through June exhibition this year. One Colorado teen hopes to be among the pilgrims.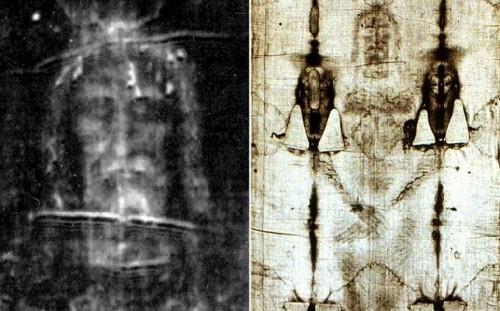 Colorado Springs, United States - January 30, 2015 /PressCable/ —
Hundreds of thousands of teenagers will join Pope Francis to catch an up close viewing of the Shroud of Turin just in time for Easter this year.  Gregory Sylvain, Canterbury's Director of Marketing reports that the tours to see the Shroud are filling up fast and they will stop taking reservations after February 28, 2015
According to Shroud expert Barrie Schwortz of the popular website, Shroud.com, "People come from all over the world to see the Shroud.  It's the most studied religious artifact in history and also the most controversial. Even to this day, no scientist can tell you how the image of the crucified man on the ancient burial cloth was made. Many speculate, but in over 1,000 years, no scientist has solved the mystery of the Shroud of Turin."
The 2015 Exhibition of the Holy Shroud in Turin, Italy, will be the first public exhibition of the Shroud in over 5 years.  The Exhibition of the Holy Shroud in Turin in 2010 brought over a million and a half pilgrims to the capital of Piedmont, Italy.  But organizers in Turin say the number of pilgrims and tourists for the 2015 program will be much higher due to the visit by Pope Francis.  
The archdiocese said the public display will coincide with several events in Turin for young Catholics.  The event is designed so young pilgrims will get to experience the Shroud in record numbers. 
Bailey Packard, a Colorado student, dreams of being one of those who gets to see the Shroud in person.   "As a teenager, I discovered the Shroud and was completely overwhelmed when I compared the evidence on the Shroud with what the Gospel accounts in the Bible actually say about the crucifixion, death, and burial of Jesus Christ," Bailey, now a committed Christian, was so moved she made a popular Shroud YouTube video on the "Shroud of Turin and the Resurrection of Jesus".  Packard's video compares the evidence on the Shroud with the Bible narrative and outlines her own journey to faith.  
With Easter right around the corner, faithful and unbelievers alike will debate the Resurrection of Christ.  To millions, the Shroud is tremendous physical evidence of the Resurrection.  To see it firsthand, make tour reservations before Feb. 28th.  For those that can't make the pilgrimage to Italy this year to see Pope Francis or the Shroud of Turin, buy some popcorn and watch Miss Packard's video instead.  It's featured on The Rez Project website as well as YouTube.
For more information about us, please visit http://rezproject.com/shroud-of-turin-and-the-resurrection-of-jesus/
Contact Info:
Name: Alexis Choi
Email: lexistevens@frontier.com
Organization: Derekpackard.com
Address: 9954 Penstemon Ct Colorado Springs, CO 80920
Phone: 719-291-0466
Release ID: 73510