The music specialists at Villamusikschule are committed to helping people learn to play new instruments or hone in on their existing skills in a variety of musical genres with personalized music lessons.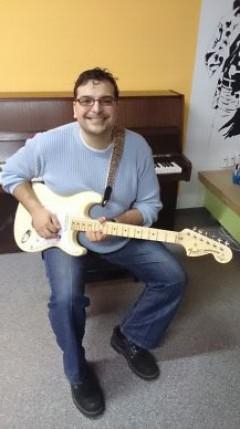 Villingen, Germany - December 20, 2015 /PressCable/ —
DECEMBER 20, 2015 – Villamusikschule, a music school nestled in the Black Forest region of Germany, is helping people learn and hone in on their musical talents by offering unique and personalized music lessons. By working with each of their students, they are offering tailored gitarrenunterricht Villingen, or guitar lessons in Villingen, and klavierunterricht Villingen, or piano lessons in the city.
Villingen is located on the eastern edge of the Black Forest and has a population of about 40,000 people. The area is well-known for its beautiful scenery, theaters, museums, and other attractions, and now, it is becoming known for the creative music lessons offered at the "musikschule Villingen".
Villamusikschule offers guitar, piano, and keyboard lessons designed to help people learn to play their favorite music. The school's music specialists work together with students, targeting musical styles including pop, rock, and classical. Classes are taught in single and group lessons, and classes are available for all ages.
Students learn musical theory, as well as how to play, but they learn in a dynamic way not taught by many other music schools.
"We do not strictly teach by the book. We teach according to the individual song request of the student. Most music schools, including those in the U.S., shy away from this method because of the extra effort and time it takes, but we do not," said the Villamusikschule team.
Lessons are tailored to the students' needs, and the Villamusikschule music specialists approach each student with enthusiasm.
To assist in their cutting-edge gitarrenunterricht Villingen and klavierunterricht Villingen, the school uses new styles of media such as YouTube, tablets, and even smartphones to teach fresh musical concepts. A video showing more information can be found at the musikschule Villingen website.
New students of all ages are currently being accepted. More information can be found at http://www.villamusikschule.de/.
For more information about us, please visit http://www.villamusikschule.de
Contact Info:
Name: Davide Di Gioia
Organization: Villamusikschule
Address: Villamusikschule, Breslauerstr.12, 78052 Villingen, Germany
Phone: +49-7721-8078113
Release ID: 99620