New Orleans based SEO firm, DEAN Knows rolls out their custom build Client Portal, a Project Management System for use of all customers, employees and subcontractors.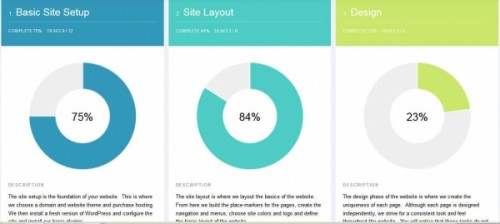 New Orleans, USA - March 1, 2016 /PressCable/ —
February 29th 2016
New Orleans based Digital Marketing firm, DEAN Knows, has released its custom built Client Portal due to increased demand. After reviewing a plethora of project management systems over the last six months, DEAN Knows has chosen to custom build their own Client Portal to give their customers an unprecedented level of transparency in their projects. Each project, from Website Design, SEO and Content Marketing to adding IDX to real estate websites has its own unique interface.
Dean Cacioppo, President of DEAN Knows said: "After experiencing massive growth over the last year, we recognized we needed a robust project management system for our clients. Upon testing many of the major project management systems we found each one was missing, what we considered to be, major aspects of what we wanted to provide. We knew we wanted the system to be easy for the end user and be robust enough for our internal team. We needed the system to give an overview of their project as well as the ability to drill down to individual tasks. We wanted a system in which our clients could access all of their critical project information such as invoices and credentials as well as monitor their project. We simply couldn't find an off-the-shelf product to do it all".
Although the Client Portal is offered free of charge to all customers on any Digital Marketing Package, it falls in line with the companies slogan of "Enterprise Digital Marketing for the Small Business".
The custom built project management system will provide:
*Client access to review their projects from a 10,000 foot view
*Access to every task completed and planned in real time
*An easy to use graphical interface providing insight on progress at a glance
*The ability for the client to directly communicate with the project team
*Tracking of all correspondence
*Easy access to all paid invoices as well as outstanding invoices
*Access to all pertinent credentials with dual layers of security
*Training documentation and videos
*A powerful and flexible guide for the DEAN Knows internal team to complete projects on time
The Client Portal is currently being tested with ten customers with intended release to their entire client base within the next 60 days. The new project management system is being systematically delivered to all clients at no additional cost.
About DEAN Knows:
DEAN Knows is a Digital Marketing Firm based out of New Orleans and specializing in SEO (Search Engine Optimization), Website Development, Social Media Advertising, and Real Estate Technology and Consulting.
For more information about us, please visit http://deanknows.com/
Contact Info:
Name: Dean Cacioppo
Email: info@deanknows.com
Organization: DEAN Knows
Address: 3858 Oxford St. Slidell LA 70458
Phone: (985) 250-0787
Release ID: 105456