Just Fitter has just introduced the new version of their premium quality Hiking Biking Running Belt. With useful features and innovative design, this product has been designed to satisfy all the requirements of the fitness enthusiasts.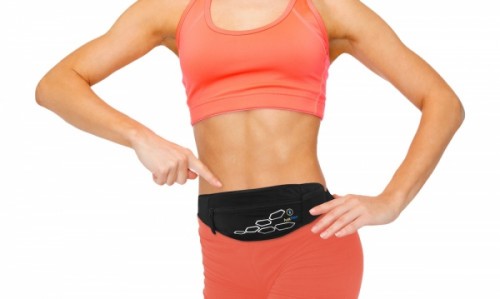 Chicago, United States - April 5, 2016 /PressCable/ —
Just Fitter is pleased to announce the mega launch of the new version of their premium quality Hiking Biking Running Belt. A manufacturer of premium quality waist trimmer and running belts, Just Fitter claims that this new revised running belt offers plenty of useful features to address all the fitness needs of the users.
More information is available at http://amazon.com/justfitter
Running belts are extremely popular these days with men and women that want to remain fit. Subsequently, a large number of companies have now come up with different types of fitness belts. However, many of these products often fail to satisfy the diverse requirements of the modern day users. Just Fitter has designed their product with care to come up with premium quality running belts that stand apart from the rest in terms of features, functionality and benefits.
One of the most important benefits of the Premium Running Waist Belt from Just Fitter is that is has been designed for user comfort. Users have the flexibility of wearing the belt both front and rear facing as per their preference. The manufacturer mentions that other than running, these belts can also be used for hiking, walking, camping, and traveling. Or simply out shopping at the mall. Plus each belt is designed to fit a wide range of waist sizes from twenty-four inches to forty-four inches.
The Just Fitter Premium Quality Hiking Biking Running Belt allows users the freedom to securely carry their different types of belongings including keys, money, credit cards, wallet, inhaler, etc. Users of the larger Smartphones such as the Galaxy S5 and the iPhone 6 will be relieved to know that this product comes with a pouch that can easily accommodate their mobile devices without the bulky cases. Most importantly, this pouch is completely resistant to water and sweat. The expandability of the belt eliminates the chances of bounce, keeping the valuables compact and intact inside the pouch.
Fitness belt users often complain about products that keep changing its position around the waist while exercising. Just Fitter informs that their Premium Running Belt fits snugly and remains in its place even when the user decides to run a full marathon. Also, these belts match with almost all types of outfits and gym wear. Just Fitter is so confident its customers will love the comfort and functionality of this new version Premium Running Belt that they offer a full satisfaction 100% money back guarantee.
The product retails for $44.99, but customers can save over 56% at the current sale price of $19.97 by visiting http://amazon.com/justfitter.com .No sales coupon required at check out. Only for a limited time and only while stock lasts.
Just Fitter is extremely confident that their Hiking Biking Running Belt will soon emerge as a preferred fitness tool for Amazon shoppers. The founder of Just Fitter Michael Ford recently stated, "The entire team has worked hard to deliver a product that has immense potential. We have no doubt that this product will make us proud."
For more information about the company please visit http://www.justfitter.com
For more information about us, please visit http://www.justfitter.com
Contact Info:
Name: Michael Ford
Organization: Just Fitter

Release ID: 109549