PersonaHolidays and HowToFascinate have announced a formal launch of FascinatingTravellers.com, their latest Travel Personality Matchmaker for Hotel chains, associations, destination marketing disorganizations and hotel and tourism marketers.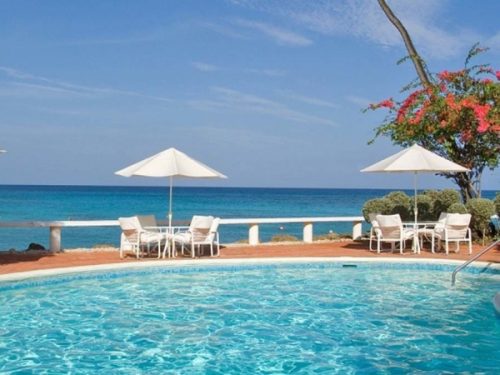 Bridgetown, Barbados - March 8, 2017 /PressCable/ —
PersonaHolidays, with the help of HowToFascinate, will be launching FascinatingTravelers.com. These two companies have a wealth of combined experience in Psychological Understanding, Personality Branding, and Tourism Marketing.
Interested parties can view full partnership details on the following website: http://FascinatingTravelers.com/license
With the launch of FascinatingTravelers.com, HowToFascinate will be supporting PersonaHolidays, carrying out multiple responsibilities including:
Hotel Assessment – PersonaHolidays will assist hotels and their teams to take the HowToFascinate assessment for senior management and for the hotel brand.
Apply the Assessments – The assessments create Personality Archetypes from which the Persona systems generate travel-related keywords (matchwords) and Travel Persona. The Travel Personas describes the holiday experiences of each partner hotel as it meets individual guests' needs.
Tourism Marketing – PersonaHolidays will market the Fascination Advantage to its clients and to hotel chains and destination marketing prospects. HowToFascinate will refer related travel business to PersonaHolidays.
The solution has been created specifically for hotel chains, associations, destination marketing organization and hotel and tourism marketers. The technology will be licensed to prospects at nominal fees. The PersonaHolidays App works with any existing booking engine and travel planning system, providing ultra fast personal recommendation that match travelers personality.
It offers traveler a new level of personalization and aligns destination products as personal experiences, which accelerates engagement and booking.
The innovative technology offers many features and benefits:
– Personality Branding Connects – PersonaHolidays' professional brand assessment defines the uniqueness of each hotel so that it connects with its ideal guests.
– Personalized Holidays Convert – PersonaHolidays demonstrates a deep understanding of travelers' personality. It builds trust and eliminates the need to dance around the net, resulting in more bookings and happier visitors.
– Accelerated Bookings – The visual responsive technology is lightening fast and spot on, delivering highly targeted guests who are ready to book. Conversion has dramatically increased for guests who have been personally matched with hotels of like personality, offering the experiences they seek.
Details at http://fascinatingtravelers.com/technology
See
Kathy-Lynn Ward of PersonaHolidays had this to say about the new launch partnership for FascinatingTravelers.com:
"This partnership brings leading edge innovation in travel personalization and personality branding to hotel and destination marketing. It is the framework for an entirely new way to engage travelers and accelerate direct bookings. It markets travel by focusing on real experience. Unlike the traditional approach, which focuses on commodity, price, and amenities, PersonaHolidays is fascinating travelers by understanding their personality and matching them with experiences that fit their travel persona."
As an example, Ward says, "A travel persona might be one who dreams of staying in a luxury eco haven for a barefoot holiday with morning meditation, an open-air restaurant serving delicious, locally-sourced food and located just steps away from a private beach.
Traditional online systems don't offer travelers a way of articulating these intangible desires, but it is clearly part of who they are at a deep psychological level. PersonaHolidays, working with the Sally Hogshead team of personality branding, has built a system that intuits personality based on choices and behavior and matches travelers up with hotels and experiences by character."
Jose Yantas, Business Development Manager at HowtoFacinate.com, added, "This personality test has served as a great tool to enhance careers, relationships and businesses. This system is a fresh, innovative way to find someone's distinct personality traits. It is exciting to see PersonaHolidays use it to give people fascinating travel experiences."
It is a new way to navigate the frustrating task of finding the prefect place and experience for a holiday. Current research shows that travelers are overwhelmed and typically look at over 20 sites that do not provide a personal recommendation based on an understanding of who they are.
Ian R. Clayton, CEO of the company, offers this example: For the free-spirited travel persona, "holidays are a chance to recharge, reconnect and refresh in a spirited way with nature and oneself". Without understanding the personality of the user, search engines and booking systems miss the point."
Licensing and Investment Opportunity The app can be added to any destination marketing, travel planning or bookings systems without having to change existing technology. Unlike most travel planning and booking system, which search by amenities that do not describe the experience. PersonaHolidays understands the traveler psyche and delivers limited choices that are highly relevant and are truly personal recommendations. Hotel chains, and tourism marketers can expect to increase engagement, have more satisfied visitors and close more direct bookings. Tests have shown a 500% increase in travelers engagement and 300% increase in clicks to hotels.
Those interested in learning more about the partnership and licensing the technology can do so here: http://FascinatingTravelers.com/license
More on HowToFascinate: http://HowToFascinate.com
More on Technology http://FascinatingTravelers.com/technology
Contact Info:
Name: Ian R Clayton
Organization: AXSES PersonaHolidays
Address: 15A Pavillion Court Hasting CH. CH. Barbados, Bridgetown, St. Michael BB15156
Phone: +1-246-427-2004
For more information, please visit http://fascinatingtravelers.com
Source: PressCable
Release ID: 175583