Recent research reveals that rhinoplasty gains in popularity among men. British Association of Aesthetic Plastic Surgeons revealed the data that proves that rhinoplasty was men's favourite cosmetic procedure in 2016. They also present informaton about nose surgeries and their popularity compared to other surgical procedures.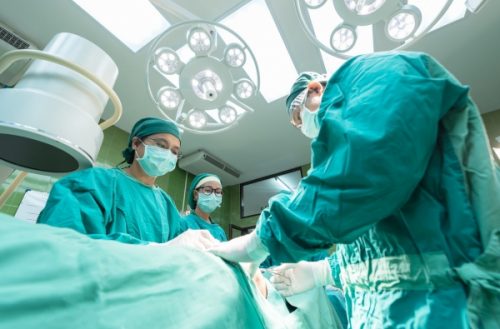 New York, United States - July 5, 2017 /PressCable/ —
Rhinoplasty NYC is one of the leading rhinoplasty specialists in New York City, offering clients expert nose jobs from leading New York City surgeons. This type of cosmetic procedure is one of the most common operations performed each year.
According to data released by the British Association of Aesthetic Plastic Surgeons (BAAPS), the top cosmetic procedure in 2016 for men was rhinoplasty. Meanwhile, according to a survey conducted in the same year by The International Society of Aesthetic Plastic Surgery (ISAPS), there were 954,423 rhinoplasty operations carried out throughout the top ten countries analysed for surgical and non-surgical procedures. Additionally, nose surgeries were found to represent 8.2% of the total number of surgical procedures, which came in at 11,599,336. Of the top countries conducting rhinoplasty operations, Brazil topped the list, followed by Mexico, with America coming in third. The USA conducts 4.8% of all rhinoplasty operations world-wide, with 45,998 operations being conducted in one year. While surgeons across the globe can perform this common and routine operation, that's not to say that every surgeon will perform in the same way or provide high-quality results. There is an artistry to getting it right – and as with paintings, not all artists are the same. Rhinoplasty NYC prides itself on only working with the leading cosmetic surgeons in New York City. Rhinoplasty patients are hard to spot if they have been in the hands of a skilled surgeon. It should be an invisible procedure – aside from the fabulous results that the customer is looking for.
For anyone considering cosmetic surgery, it is always important that they do their research thoroughly, find a skilled rhinoplasty surgeon, and have a great experience. Cosmetic surgery is not reversible, and getting it right first time round is crucial. As a company spokesperson for Rhinoplasty NYC comments: "Every job is different, and the utmost care must be taken in order to transform the old nose into one that sits on the face in the most aesthetically pleasing way." Rhinoplasty NYC pride themselves on getting perfect results for their customers. This includes considering their skin type, age and three-dimensional facial structure, as well as listening to patients carefully and ensuring that all feedback is taken on-board before any procedures are carried out. It's a big step to have cosmetic surgery. For Rhinoplasty NYC, their strong reputation and glowing word-of-mouth feedback has meant they are considered a leading go-to destination for rhinoplasty procedures. Their business thrives on referrals that have come about through impeccable results and satisfied customers. To find out more, please visit: http://rhinoplastynyc.net
Contact Info:
Name: Support
Organization: Rhinoplasty NYC
Address: 305 East 86th Street #10jw, New York, NY 10028, United States
Phone: +1-347-321-9700
For more information, please visit http://rhinoplastynyc.net
Source: PressCable
Release ID: 214411