A Florida based yoga mat company has experienced rapid growth on the social media platform Instagram. The Soul Obsession Yoga Mat brand has recently reached 2,000 followers on Instagram, which is an all-time high for the company.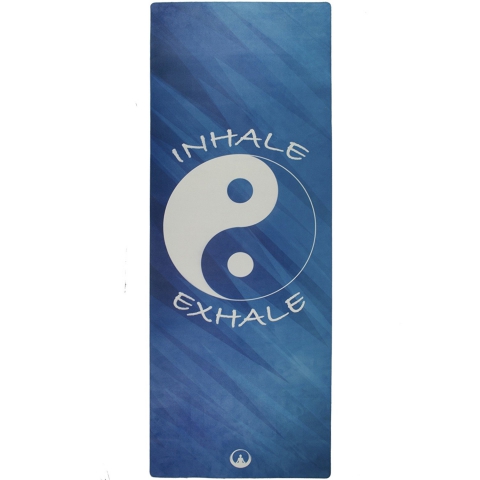 Miami, United States - July 5, 2017 /PressCable/ —
This week, Soul Obsession, a Florida based company specializing in yoga mats for men and women, has reached 2,000 followers on the social media platform Instagram. After creating an Instagram account just 8 months ago in October of 2016, Soul Obsession is seeing an increase in people interested in their brand and their line of eco-friendly yoga mats.
Soul Obsession Yoga Mats are part of the ongoing trend of "green" yoga mats that are tailored to health-conscious consumers. Soul Obsession Yoga Mats feature a microfiber suede top layer with digitally printed designs using water based inks, and a bottom later that is super absorbent under extreme workouts that is free of toxic odors and harsh chemicals such as latex, PVC, silicone, and phthalates.
A Soul Obsession Yoga Mat measures 68(in) x 24(in) x 4(mm). People such as yoga instructors and even beginners say they enjoy their yoga pilates mat because of their vibrant and unique designs that stand out, and their ability to absorb sweat designed to prevent slipping. A customer of the Soul Obsession Yoga Mats recently said, "I love this mat, it is so nice! I'm new to yoga and have been getting more serious, so I decided to upgrade my cheap mat, and I am happy with this one. It is very beautiful and solid."
Max Rivadeneira with Soul Obsession Yoga Mats says, "Unlike many mats in the market, our mats are super absorbent. The more you sweat, the better the grip. Our mats are consciously made. Unlike other manufacturers of rubber mats, we simply bleed glue from the tree and keep the tree alive. For the top, we use water based digital printing to bring beautiful yoga enthusiasts beautiful and inspiring designs."
The company often thanks their Instagram followers for their support, as many of them comment on how much they love Soul Obsession's yoga mats for men and women. @mrskrissy211 posted her comment, "Love this mat!!!," regarding Soul Obsession's recent post of a picture featuring their "Turn Me Om" yoga mat. For more details about Soul Obsession Yoga Mats, please visit https://www.amazon.com/Yoga-Prana-Bikram-Mats-Women/dp/B01LWE81C3
About Soul Obsession:
Soul Obsession is based out of Miami, Florida. The company's Founder and CEO is Max Rivadeneira. He hopes his mats bring attention to the ongoing wildlife and water crisis happening today around the world. With a yoga mat purchase from Soul Obsession's Wildlife Collection, a 5% donation will be made to WILD.org. The WILD Foundation works to protect wildlife and the environment through its many global projects. With a purchase from Soul Obsession's Spiritual Collection, the company will donate 5% to Water.org. These proceeds will go to protect and save lives by bringing water and sanitation where it's needed the most.
https://www.amazon.com/Yoga-Prana-Bikram-Mats-Women/dp/B01LWE81C3
Contact Info:
Name: Max Rivadeneira
Organization: Soul Obsession
Address: 1871 Northwest South River Drive Unit 911, Miami, Florida 33125, United States

For more information, please visit https://soulobsession.com/
Source: PressCable
Release ID: 214639