The LadebLaw.com company is fully women-owned and offers services to clients in the Forth Worth, Dallas and surrounding areas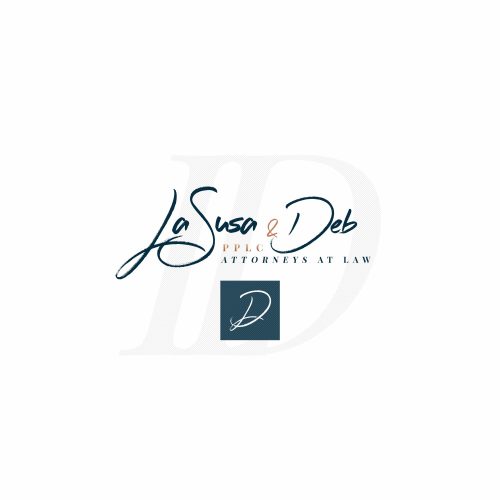 Dallas, TX - July 26, 2017 /MarketersMedia/ —
The LaSusa & Deb, PLLC law firm is proud to announce the launch of their new website for their women-centric law company. This law firm offers full services to clients in Fort Worth, Dallas, and surrounding areas. The legal team takes a practical yet compassionate approach to providing advice to clients.
"We are a general practice law firm, but we specialize in providing services in a number of business law and immigration areas," stated company representative Mishty Deb. "Our goal is to become the go-to law firm for all business and immigration related legal issues in the Dallas area. Our team of Dallas business lawyers are trained and have years of experience representing even the most complex cases. We have the ability and confidence to provide you with the legal services you want and need."
There are a number of complicated legal matters that require the help of lawyers in Dallas. Now, with the launch of the new website, the business owners in this area of Texas have access to resources and information regarding the legal services that are available.
"Our goal is to empower women, who own businesses and ensure they have the legal representation they need to help their business grow and succeed," continued Deb. "Our website is full of all types of information that can be beneficial, and reaching us is easy. Visitors can either fill out our easy online form, or they can just give us a call."
Searching for the best business and immigration lawyers in Dallas just got easier with help from the LaSusa & Deb PLLC law firm. The lawyers have years of experience and the professional staff helps to ensure each client receives the personalized care and attention their case deserves. No cookie cutter approaches are used by this legal team, as each case is evaluated based on its unique factors.
ABOUT LASUSA & DEB PLLC
The LaSusa & Deb PLLC law firm is a women-owned law firm offering a wide array of business-related legal services. We serve clients in the Dallas, Fort Worth area, as well as surrounding areas. The team takes a practical and compassionate approach to providing clients advice to ensure they understand their situation and what legal rights they have. When in need of legal services, clients can visit the newly launched website to find out what areas of law the company practices in and get to know the attorneys who practice at this firm. They have worked hard to become the best business lawyers in Dallas and ready to provide representation for clients in need.
Contact Info:
Name: Gitanjali "Mishty" Deb
Organization: LaSusa & Deb PLLC
Address: Dallas, TX 75206
Phone: 214-584-6505
Source URL: http://marketersmedia.com/lasusa-deb-pllc-announce-launch-of-new-website-for-full-service-law-firm/222335
For more information, please visit http://ladeblaw.com
Source: MarketersMedia
Release ID: 222335