Through the end of September, 100 percent of company's sales commissions will be donated to an all-volunteer non-profit working to save dogs victimized by Hurricanes Harvey and Irma, Xwalker reports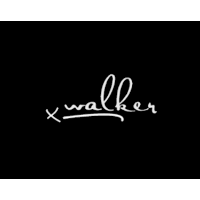 Santa Barbara, Calif - September 27, 2017 /MarketersMedia/ —
Xwalker.com, a leading fashion search engine and shopping portal, will donate "100 percent" of its profits earned
to help dogs injured and or abandoned by Hurricanes Harvey and Irma. By buying from any of the hundreds of top fashion brands and sites on xwalker.com, shoppers will directly help support Air Twiga Animal Rescue 501(c)3, an all-volunteer non-profit group dedicated to saving at-risk dogs.
With thousands of dogs along the Texas and Louisiana Gulf Coasts left lost or homeless as a result of Hurricane Harvey, Xwalker is committed to donating all of its affiliate sales profits to rescue efforts. As that pledge has now been extended through the end of the month, dogs left in need of help by Hurricane Irma will also receive support when Xwalker shoppers make purchases.
From Valentino bags to Frye boot sales, Xwalker allows visitors to search and shop hundreds of leading online fashion stores at once. The company's current "100-percent of our profits" donation initiative, therefore, makes for an especially powerful way for lovers of fashion to provide much-needed support to at-risk dogs by shopping with Xwalker through the end of the month.
"Like so many other Americans, we truly love our dogs and how they make our lives so much richer and more enjoyable," said Xwalker CEO David Harris Walker. "The devastation that Hurricane Harvey inflicted on the Gulf Coast was not confined to people, homes, and places of business. We were proud to donate all of our profits in the aftermath of that disaster to Air Twiga Animal Rescue 501(c)3 non-profit, a group that does an amazing job of making the most of its resources. We are happy to report that we will now be extending our program through the end of the month to provide more help to dogs victimized by Hurricane Irma, as well."
Thousands of dogs were either separated from their owners or abandoned after Hurricane Harvey made landfall on the Middle Coast of Texas on August 25. With shelters throughout the region overflowing, some of these pets have been transported as far away as California and Glen Cove, New York to wait safely for new owners or to be reunited with displaced ones.
By donating 100 percent of its sales profits to Air Twiga Animal Rescue in the weeks after Hurricane Harvey, Xwalker helped an especially effective organisation deliver much-needed assistance. With the company now extending that commitment through the end of October, even more, important work supporting canine victims of Hurricanes Harvey and Irma will be accomplished. Fashion lovers can participate by searching and shopping at Xwalker, where all the latest women clothing sales and new styles from hundreds of retailers are highlighted for visitors.
About Xwalker:
From Ted Baker, Burberry, Black Halo, and Vince Clothing to Lulus, Neiman Marcus Last Call, and hundreds more, Xwalker makes it easy to search and shop at all the top fashion stores.
Contact Info:
Name: David Walker
Email: david@xwalker.com
Organization: Xwalker.com
Address: Santa Barbara, CA 93108
Phone: 1917-622-7667
Source URL: https://marketersmedia.com/fashion-search-engine-xwalker-donates-all-profits-to-hurricane-victim-dog-rescue/243419
For more information, please visit https://xwalker.com
Source: MarketersMedia
Release ID: 243419