All work carried out at the clinic is performed by Dr. Krem himself, as opposed to assistants. This allows the clinic to stand out from others in Turkey, the HTFC Hair Transplant FUE Clinic reports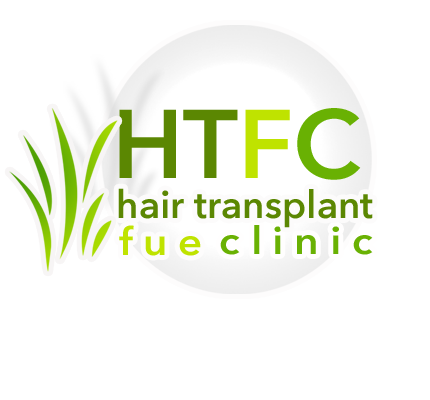 Ankara, Turkey - November 29, 2017 /MarketersMedia/ —
Tens of millions of men and women suffer from hair loss. The Hair Loss Society reports 40 percent of men have lost some of their hair by the age of 35, and this number jumps to 70 percent for men age 80 and older. For women age 60 and older, 80 percent will have suffered some hair loss. Thankfully, HTFC Dr. Krem Turkey offers a solution to this common problem in the form of FUE hair transplants. His clinic distinguishes itself as he is a plastic surgeon who conducts all of the important tasks associated with the hair transplant personally.
"More and more patients are turning to follicular unit extraction as their preferred method of hair transplantation as this process offers numerous benefits over other methods offered. Individuals who want to know more, however, before choosing this option simply need to check out the HTFC Turkey Results/Reviews. Those who do so will quickly see why this is the hair transplant method they have been searching for," Dr. Krem, founder of the HTFC Hair Transplant FUE Clinic, announces.
With follicular unit extraction or FUE, each follicular unit is removed from an area that is resistant to baldness using a small round punch. The groupings, which come in units of four or less, are then placed in those areas where the patient is losing hair. When a patient chooses to visit the HTFC Hair Transplant FUE Clinic, Dr. Krem performs this work himself rather than passing the job off to an assistant.
"Any time this method is used, there is no linear scar such as those seen with other hair transplant options. Furthermore, the procedure is less invasive, which helps to reduce healing time. As a result, many people now prefer this method, yet often feel they cannot afford to have it done. Thanks to our transparent pricing, every person can see how much they will pay for the procedure and whether it fits into their budget," Dr. Krem continues.
Patients find the results of FUE to look very natural, thus others won't easily notice this procedure has been done. However, this depends in large part on the skill of the physician performing the hair transplant. Individuals need to look no further than the HTFC Highlights to see why so many opt to work with this clinic over the several others available.
"Visit the site today to learn more about follicular unit extraction. This method allows every individual the full head of hair they desire. Thanks to the low pricing found at our clinic, you can have beautiful tresses once again. We cannot wait to help you achieve this goal," Dr. Krem declares.
About The HTFC Hair Transplant FUE Clinic Turkey Dr. Krem:
Dr. Krem, founder of the HTFC Hair Transplant FUE Turkey, manually extracts grafts without the use of micromotors and does the work himself, as opposed to passing it on to assistants. The same is true of the recipient sites, as he handles all important tasks personally. One of the country's pioneers with regard to FUE hair transplants, Dr. Krem has been carrying out FUE exclusively since 2002. He is a plastic surgeon, and the clinic has obtained government approval. What makes the clinic stand out is the transparent pricing. Hair grafts are completed at only 1.50 euros per graft, yet safety isn't compromised. Patients rest assured knowing safety remains the top priority while they are receiving the best possible value.
Contact Info:
Name: Dr. Krem
Email: info@hairtransplantfue-turkey.com
Organization: HTFC Hair Transplant FUE Clinic Turkey Dr. Krem
Address: Çankaya Mahallesi, Uğur Mumcu Cd. No:6, Kazım Özalp Mahallesi,06700 Çankaya/Ankara,
Phone: +90 532 68475 19
Source URL: https://marketersmedia.com/hairtransplantfue-turkey-com-announces-hair-transplants-at-affordable-prices/270500
For more information, please visit http://www.hairtransplantfue-turkey.com
Source: MarketersMedia
Release ID: 270500