In a move to better serve clients in the Florida, New York, and Texas, Kevin Bowman has extended his client base state wide in these area's. Senior Services Inc. is a well-known and respected agency with decades of experience in the Medicare Insurance market.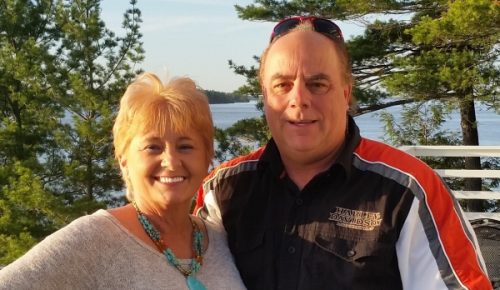 Ocala, United States - January 4, 2018 /PressCable/ —
As part of Kevin Bowman's ongoing effort to improve the brokerage services offered to clients, the Medicare Insurance Agency is expanding its territory 'state wide' in Florida, New York, and Texas.
Since 1965, the Medicare service has helped to cover people's basic healthcare needs, however, over the last few years recent changes to insurance requirements have become increasingly complex. According to a recent study by the Kaiser Family Foundation, seniors report that choosing a plan is a frustrating and confusing process. Many seniors are now reluctant to switch plans to get a better deal because they're not sure which is the best to choose. The confusion is costing seniors a huge amount of money as they simply opt to stay with the same plan year after year, paying out more money then they need to.
The confusion is increased as 'Open Enrollment' occurs for only a short period each year. Combine this with the cultural expectation that cost increases are inevitable for consumer goods, and there is little to motivate seniors to change plans unless they notice the rising costs. The confusing jargon – terms such as; Medigap, Part D, and Medicare Advantage – only adds to the fear, uncertainty, and doubt that consumers face surrounding changing their insurance provider. Some seniors fear that if they pick the wrong plan they could lose access to vital health care services, or end up paying more than they need to for medication that they depend upon.
Senior Services Inc. aims to change that and alleviate those concerns by supporting older Americans who are looking for a better deal on their insurance. The company is known for being a family owned and operated business with a primary focus in the Medicare Insurance Market. Their dedicated and caring staff are committed to helping older Americans adjust to Medicare Insurance and Medicare Supplements without compromising their quality of care. All while ensuring that they get the plan that they need for the lowest possible cost. With over 100 years of combined experience, they not only provide the knowledge, experience, and wisdom to help seniors find the most affordable coverage, but they take pride in having an 'old fashioned' dedication to personal customer service.
Kevin Bowman spoke highly of the change in his brokerage firms, saying "with three generations of knowledge and their combined agency experience, clients can be confident they're in very capable hands".
This new expansion will provide services primarily for seniors 65 and up, those turning 65, and those looking for assistance with Medicare, Medicare Advantage, Medicare Supplements, and RX Plans. The agency also is specializing in helping those on Medicare that are coming off an employer plan, find the right coverage for their needs.
Many seniors are not enrolled on the lowest cost plan. In some cases, this is a deliberate decision, because the true cost of a plan is more than just the premium. The premium is an important consideration, however, other things such as; access to specific health care providers, having coverage for a specific drug or service, or having the same plan as a spouse may be key decision factors for someone choosing a plan.
Advertising, marketing calls, direct mail, and advice from friends and family all guide a person's decision making, but filtering through that information can be a challenge. Kevin Bowman and his team aim to match seniors with the best insurance carriers for their needs by offering impartial advice that is tailored to each person and their circumstances.
Customer service is a major factor in Bowman's business, and to give each customer peace of mind and to put them at ease when they are making their decisions, they're happy to drive out to each customer to meet with them personally. Many of their clients enjoy having the broker visit them in their own home to discuss their Medicare needs in private, however, they're also happy to meet wherever the client feels most comfortable.
Plans available through Senior Services Inc. include:
– Medicare & RX Plans
– Annuities
– Long Term Care
– Senior Life Insurance
The team has many years of experience in dealing with Medicare and helping seniors all over the country, with many users returning year after year looking for the best deals. They're looking forward to adding to their list of satisfied customers with these three new 'state wide' expansions. Whether a person is looking to change from an employer plan to a personal plan, or simply looking to save money by changing plans, their services will help senior citizens to cut through the confusing marketing messages and pick a plan that is affordable and that offers a good selection of services.
All those with questions are invited to get in touch with Kevin Bowman via the Senior Services website by visiting MedicareSeniorServices.com
You may also connect with them on Social Media:
Senior Services LinkedIn Business Page
Contact Info:
Name: Kevin Bowman
Organization: Senior Services Inc.
Address: 12879 Florida 40, Ocala 34481, United States
Phone: +1-800-717-2183
For more information, please visit https://medicareseniorservices.com
Source: PressCable
Release ID: 281388