Family attorney Daryl Weinman, founding attorney at Weinman & Associates in Austin, TX, reveals how women can have the best chance of achieving a smooth divorce. For more information please visit www.weinmanfamilylaw.com For more information please visit https://www.weinmanfamilylaw.com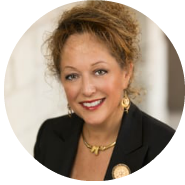 Austin, TX, United States - August 28, 2018 /MM-REB/ —
In a recent interview, leading family attorney Daryl Weinman, founding attorney at Weinman & Associates in Austin, TX, has revealed key advice for women going through a divorce.
For more information please visit https://www.weinmanfamilylaw.com
When asked to comment, Weinman said, "A divorce can take a heavy emotional and financial toll, leading many to make decisions that could be counterproductive to the process. Here are a couple tips for women to help ensure a smooth divorce."
Keeping emotions out of the divorce process is essential although extremely challenging.
"While it may take a while to heal after dissolving a marriage, find a therapist who can help you process emotions that come along with a divorce. Keeping these feelings in check will ensure that you make rational decisions," Weinman said.
She added that many people on both sides of a divorce often act out and do things such as bad mouthing their ex, which could cause long-term harm to the kids and negatively affect life post-divorce.
Another crucial piece of advice, Weinman says, "is to get an accurate snapshot of your current financial situation."
"A significant portion of divorce cases deal with how to split finances and assets. The best thing that women can do beforehand is to be well prepared by collecting vital information of joint finances and assets," she commented.
This includes online banking passwords, account numbers, details about investments, accounts tied to automatic payments, as well as the contact information for any financial advisors.
Getting a handle on current finances will help manage expectations of finances after the divorce is finalized.
"You'll be able to heal emotionally after a divorce, but you might not recover financially if you don't plan properly for the future. You can use your current finances as a starting point to learn what you need to ask for during the proceedings," she added.
Selecting the right legal counsel is one of the most important decisions someone can make in a divorce.
When asked to explain, she said, "While you may have all your ducks in a row regarding managing stress and finances, you might not receive a favorable outcome if you don't hire the right legal representation."
"For instance, steer clear of hiring a criminal attorney to settle a divorce. Instead, hire a seasoned family or divorce attorney knowledgeable in family law as they can work toward getting the best settlement possible."
Source: http://RecommendedExperts.biz
Contact Info:
Name: Daryl Weinman
Organization: Weinman & Associates, P.C.
Address: 8200 N Mopac Expy #230, Austin, TX 78759, USA
Phone: 512-472-4040
For more information, please visit https://www.weinmanfamilylaw.com
Source: MM-REB
Release ID: 398429