This company, created by a six year old, is dedicated to helping save the lives of abandoned and homeless cats and dogs, a widespread problem in America, CattyCollins.com reports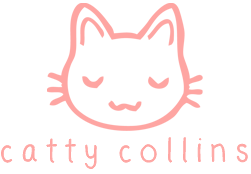 Anna Maria, FL - September 8, 2018 /MarketersMedia/ —
Catty Collins proudly announces the launch of a new online clothing company featuring dog and cat shirts. Created by a six-year-old who is dedicated to helping save the lives of abandoned and homeless cats and dogs, the new company states ten percent of every purchase will be donated to help stop animal homelessness. Individuals in need of gifts for cat lovers or those who prefer dogs will find items they love with only one visit to the site.
"Shelters are unable to keep up with the influx of animals being brought in. Sadly, many animals perish on the streets as the result of car accidents, illness, starvation, or an attack by another creature. In addition, some owners abuse their animals rather than caring for them as they deserve. "It's time for people to step up and take action to help these innocent animals and these cat t-shirts are the way our daughter (Collins) has decided to make a positive impact when it comes to this issue," Chelsea Oelker, spokesperson for Catty Collins, explains.
Shelters in the United States take in millions of cats and dogs every year and simply have no room to keep them all. Due to this lack of space, more than 1.5 million animals are euthanized each year. While this number has decreased over recent years, it still remains too high. These figures don't take into consideration the animals that continue to roam the streets as strays either.
""Every product sold will help these abandoned pets. In fact, purchasing one of these shirts is a great way for individuals who can't have a pet due to allergies, housing restrictions or other conditions, to help cats and dogs. Come check out the shirts Collins helped design and support our mission to save abandoned pets," Oelker continues.
Positive change must occur when it comes to homeless and abandoned pets. As the problem is so widespread, numerous organizations must come together to solve the problem. Catty Collins works with 501C3 organizations and will provide assistance in the form of monetary donations, sponsorships, and in-kind community donations.
"Visit CattyCollins.com today to learn more about how we're working to change our world for the better thanks to our six-year-old daughter and founder. And be sure to check out our product line. Each Catty Collins shirt is enthusiastically designed to invoke feelings of optimism, compassion, and most of all, love! All of the qualities we believe exist in our pets," Oelker states.
About Catty Collins:
Catty Collins is an online clothing company created by a 6 yr old dedicated to helping save the lives of abandoned and homeless cats and dogs. With every purchase, Catty Collins will donate 10% to help stop animal homelessness.
Contact Info:
Name: Chelsea Oelker
Email: contact@cattycollins.com
Organization: Catty Collins
Address: PO Box 915, Anna Maria, FL 34216
Phone: 800-712-4571
Source URL: https://marketersmedia.com/catty-collins-launches-a-new-clothing-line-to-help-abandoned-pets/404994
For more information, please visit https://www.cattycollins.com
Source: MarketersMedia
Release ID: 404994