Pitbulls are not the vicious animals people have been led to believe they are and the breeder is launching a campaign to ensure all know the positive aspects of this breed, Crumpsbullies.com reports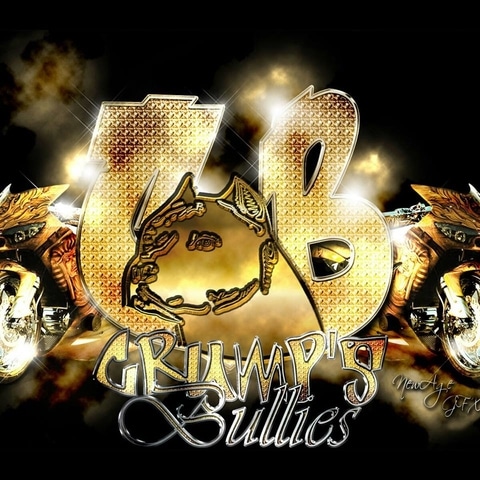 Worldwide - November 15, 2018 /MarketersMedia/ —
Pitbulls have been labeled dangerous animals yet nothing is further from the truth. A great deal of misinformation has been spread about this lovable breed and Crump's Bullies would like to set the record straight. With almost four million bullies in the United States today, individuals must have the facts so they are not scared when they encounter one. In fact, once people learn how an american bully can enrich their lives, they will likely want one of their own. Crump's Bullies can be of assistance with this.
"People often hear about vicious pitbull attacks, but they are rare. Furthermore, bullies don't have the force that many imagine. Pitbulls, for example, only exert a force of 235 pounds when they bite but people have been led to believe they exert a force of 1,600 pounds. Rottweilers exert a force of 328 pounds, a significant difference, yet people assume the pitbull is the more dangerous of the two. What many believe is bullies are more aggressive by nature. This is not the case," Raine and Reginald Crumpton, the founders of Crump's Bullies, explain.
The American Temperament Test Society, Inc. analyzes the temperaments of various dog breeds and found that 86 percent of bullies pass the test, the fourth highest ranking of 122 breeds. Beagles, collies, and golden retrievers, all popular dogs in America, didn't score as well as the pitbulls did. This will come as a surprise to many people simply because they have heard negative things about the breed. In fact, a person is 60 times more likely to be killed by a falling coconut than a pitbull. Imagine that.
Sadly, finding a pitbull at a local shelter is becoming more difficult every day. Of those dogs in shelters, 40 percent are currently labeled as bully breeds, which actually encompasses numerous breeds of dogs, and 20 percent are determined to be actual pitbulls. More than half of these shelters refuse to put these dogs up for adoption, euthanizing them instead. This makes it difficult for a person to rescue a dog that is simply in need of some love.
"We want everyone to have access to this amazing animal, which is one of the reasons we opted to begin Crump's Bullies. Today, we offer pitbull puppies for sale as well as adult dogs. Before researching these animals, please read the pitbull puppy contract/application found on the site. This provides more information on the pitbull puppies we offer and more. We love our dogs and only sell to those who will love and care for these precious animals like family. Visit our site today to learn more," the Crumptons recommend.
About Crump's Bullies, LLC:
CB Was founded in 2013 by Reginald and Lorraine Crumpton. They always had a dog but Reggie was breeding working American Pitbull Terriers and Raine was breeding Mastiff. They decided to stop breeding those breeds and go with a breed that was more kid-friendly and turned to American Bullies. During their research, they ran across great kennels like Newage Pitbulls, TopDogBullies, and BossyKennels. They are the elite Kennels with great dogs. Upon relocating they had to part with three beautiful house pitbulls and purchased a new one named Remy that is the foundation of the program. Remy was paired with NewAge Ashanti and the kennel was started.
The goal is to put the dogs first. The dogs eat and live like kings, they all live indoors and outdoors and have indoor whelping rooms along with 27 10x10x6 Tarter USA outdoor Kennels. Also, they are in the process of building a 42x56 indoor barn for the dogs. and provide the dogs with 7.25 acres and plenty of room to roam. This is where they run and play all day long, and videos can be seen on the kennel's YOUTUBE channel. They take all the dogs in groups on walks through the woods alternating groups throughout the day and also clean and mop every kennel twice daily. Fresh water and food are kept in each kennel 24/7 365 days a year and each dog receives one-on-one time with the owners each day. They NEVER do a breeding just for the money. Every breeding is carefully planned and done to better the breed and to produce an amazing Bully. They only sell to people that will love and care for the Bullies like family.
Contact Info:
Name: Raine or Reginald Crumpton
Email: Send Email
Organization: Crump's Bullies, LLC
Address: 1609 Valley View Rd
Phone: 7705109175
Source URL: https://marketersmedia.com/crumps-bullies-announces-they-are-the-top-pitbull-breeder-in-the-world/443891
For more information, please visit https://crumpsbullies.com
Source: MarketersMedia
Release ID: 443891