New methods and locations for Enterprise Architecture training courses delivery will be offered, Architecture-Center.com reports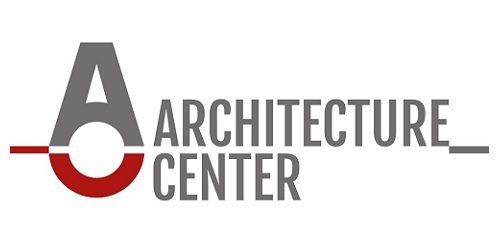 London,, United Kingdom - December 13, 2018 /MarketersMedia/ —
Architecture Center Ltd announces it is expanding and will be offering new methods and locations for Enterprise Architecture training courses delivery. The company is now one of the leading providers of accredited courses in the field of Enterprise Architecture today and maintains worldwide locations to ensure everyone has access to their offerings. Participants have a 98.99 percent exam pass rate on the first attempt, showing the company's commitment to providing excellent training offer that thoroughly cover the necessary material. With this expansion, individuals will find they can take part in open, in-house and Live Online (instructor-led) courses.
"We are thrilled to be expanding as we want to make certain everyone has access to the courses they need in a manner that is convenient to them. Enterprise Architecture is of great importance, as it allows a person to see the organization from a bird's eye view. When one can see the big picture, it helps to determine where the organization is heading to, and how best to get there," Marcin Chmielewski, spokesperson for Architecture Center Ltd., explains.
One of the main delivery tools of the Enterprise Architecture is modelling and visualisation, and ArchiMate(R) is the one designed specifically for this purpose. With the help of this visual language, the users are able to capture and model an architectural design of the current and the future state of the enterprise. Doing so makes it easier to see the dependencies within Enterprise Architecture, and it can be of help with organization, technical infrastructure, processes, and more. Users find designing becomes a much easier task.
"Thanks to ArchiMate, users find there is no longer any ambiguity when it comes to describing or analysing the relationship between domains of the Enterprise Architecture. A common language is employed to describe architectural structures and operation. Furthermore, IT systems, technical infrastructure, and information flows are defined. With this tool, stakeholders find they can easily evaluate the design of the decisions, communicate the decisions with others, and determine the consequences of them," Chmielewski continues.
Individuals in the Enterprise Architecture discipline may also want to look into TOGAF(R) Standard, as there are many benefits to applying this generic framework. Getting certified in TOGAF(R) Framework demonstrates that individual is familiar with the common tools and terminology used in Enterprise Architecture and can put this knowledge into action. Obtaining this certification will not only increase a person's marketable skills, but it will also expand his or her job opportunities.
"Architecture Center Ltd. offers two levels of certification. First and foremost, a person takes part in a course that provides the foundation for understanding Enterprise Architecture. Once this course has been successfully completed, the individual then moves on to become certified. This involves taking part in a second course, one that teaches the person how to apply the knowledge he or she has gained in the first part of certification program. We offer both courses and many more. As a result of the expansion, more people will now be able to take advantage of these opportunities, so visit our site today to learn more about how to take part in one or more courses to advance your career," Chmielewski announces.
About Architecture Center Ltd.:
Architecture Center Ltd provides consultancy and training services in the following areas: Enterprise Architecture, business processes management, and IT systems integration. Through the implementation of proven world-class standards, they support their clients in establishing and achieving their business goals. The team is comprised of highly experienced consultants and trainers, and Architecture Center is The Open Group(R) Gold Member. They offer accredited TOGAF(R) 9.2 Foundation and Certified (Level 1 and 2), IT4IT(TM) Foundation (Level 1) and ArchiMate(R) 3.0 training courses.
Contact Info:
Name: Marcin Chmielewski
Email: Send Email
Organization: Architecture Center Ltd
Address: Dept 964, 601 International House, 223 Regent Street, London, W1B 2QD, United Kingdom
Phone: +44 (0) 20 3598 3287
Website: https://architecture-center.com
Source URL: https://marketersmedia.com/architecture-center-ltd-expands-locations-and-services/459689
Source: MarketersMedia
Release ID: 459689