The experienced criminal defense attorney is doing his part to help clients facing possession, possession with intent to distribute, and distribution charges, reports attorneycarl.com.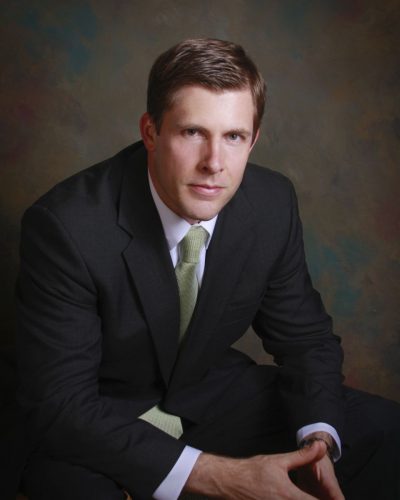 Baton Rouge, LA - December 19, 2018 /MarketersMedia/ —
Carl Barkemeyer, Baton Rouge's premier criminal defense lawyer, has some great news for those dealing with drug charges. There is now an attorney in Louisiana dedicated to defending clients who are facing serious penalties for possession, possession with intent to distribute, and distribution. Having focused their practice on criminal defense for over a decade, Barkemeyer's team has decided to hone in on these issues due to the changing landscape of heroin and marijuana laws in Louisiana and across the United States.
"There's no doubt that those fighting drug charges in the state of Louisiana stand a significant chance of being hit with harsh consequences. Unfortunately, the law surrounding drug charges is quite complex and easily misunderstood. This confusion is exacerbated by the constant legal changes taking place due to the legalization of marijuana for medical purposes and the opioid epidemic currently sweeping the country," said Louisiana drug possession lawyer Carl Barkemeyer.
Mr. Barkemeyer continued, "With so much at stake, it's vital that those who find themselves in legal trouble because of drug issues contact and experienced attorney as soon as possible. We are proud to dedicate our efforts to helping defendants get clear about their charges, understand the possible penalties they face, and build a strong defense to help lead them to the best possible outcome. Without the proper legal assistance, the results could be devastating."
Louisiana marijuana lawyer Barkemeyer has focused his practice on defending clients with drug charges for 13 years. Having helped hundreds of people in that time frame, clients who choose his firm can be confident that he and his team will provide aggressive representation on their behalf and act as an advocate for their rights. For those who are looking to educate themselves about drug laws, his website includes a plethora of in-depth articles covering the new marijuana laws, options for those addicted to heroin, and so much more.
Attorney Barkemeyer went on to say, "Whether someone is in need of a heroin lawyer louisiana for a simple possession charge or has been accused of trafficking of cannabis, contacting a knowledgeable attorney is always their best move. For defendants in serious legal trouble, it could mean the difference between truly getting the help they need and getting thrown behind bars."
Visit attorneycarl.com to learn more about Attorney Carl Barkemeyer's drug defense services and download a copy of his book, "How To Defend Drug Charges In Louisiana."
About Carl Barkemeyer, Criminal Defense Attorney:
Mr. Barkemeyer has over 13 years of experience defending clients charged with crimes in Louisiana. Over the course of his career, he has represented over one thousand clients on criminal matters in court. With an unrivaled commitment to putting clients first, Attorney Barkemeyer's team will strive for the best result to protect each client and their future.
Contact Info:
Name: Carl Barkemeyer
Email: Send Email
Organization: Carl Barkemeyer, Criminal Defense Attorney
Address: 7904 Wrenwood Boulevard, Baton Rouge, LA 70809
Phone: +1 (225) 964-6720
Website: https://www.attorneycarl.com/drug-charge-lawyer-louisiana
Source URL: https://marketersmedia.com/attorney-carl-barkemeyer-now-offering-dedicated-drug-charge-defense/462396
Source: MarketersMedia
Release ID: 462396