Clinic partnered with nonprofit Sightlife last November to teach advanced corneal transplantation techniques to eye surgeons at Dr. Shroff's Charity Eye Hospital, Focal Point Vision reports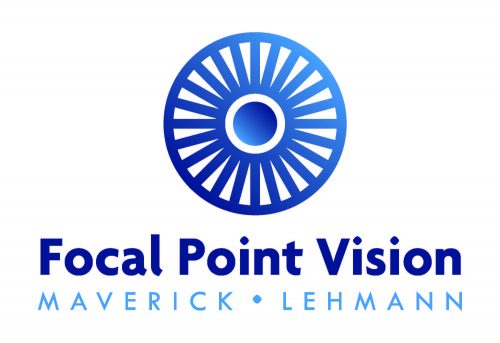 SAN ANTONIO - March 21, 2019 /MarketersMedia/ —
Nearly 13 million people worldwide suffer from treatable corneal blindness, and Focal Point Vision, one of San Antonio's leading eye care clinics, is pitching in to help solve the problem. Last November, Focal Point Vision partnered with Sightlife, a nonprofit with a mission of putting an end to corneal blindness worldwide by 2040, to train young doctors in New Delhi, India, in some of the latest corneal transplantation techniques.
The project saw ophthalmologists at Dr. Shroff's Charity Eye Hospital learning how to return the gift of sight to people who might otherwise have had to struggle with blindness for life. Since 1914, the hospital has provided free and highly subsidized eye care to people from throughout North India, now serving hundreds of thousands in an average year.
As South Texas leaders in eye surgery for more than half a century, the highly trained doctors of Focal Point Vision always stay up to date with the latest technologies and surgical techniques. That made the clinic's community-engaged ophthalmologists especially well equipped to train young doctors in India how to perform corneal transplants that can restore vision, in many cases.
"We're happy to report that our partnership with Sightlife and Dr. Shroff's Charity Eye Hospital last November was a great success," said Dr. James Lehmann of Focal Point Vision, a board-certified eye surgeon. "I've been privileged over the last several years to travel to China, Peru, Ethiopia, and Jamaica to teach local ophthalmologists some of the most advanced corneal transplantation techniques. Our time in New Delhi was every bit as productive as we had hoped, with the talented, passionate eye surgeons we taught impressing us in every possible way. It was a true honor to be able to work with two such impressive organizations as Sightlife and Dr. Shroff's Charity Eye Hospital."
The cornea is a normally transparent structure that sits at the very front of the eye, focusing and refracting light onto the lens when healthy and undamaged. Issues ranging from trauma-induced abrasion to chronic conditions like keratoconus and Fuchs' dystrophy can impede the functioning of the cornea, impairing vision or even causing blindness.
In some cases, the best solution to such problems will be to replace the affected portion of the cornea with an undamaged piece obtained from a donor. In November, Focal Point Vision worked with Sightlife and Dr. Shroff's Charity Eye Hospital to train young eye surgeons in New Delhi how to perform the latest and most advanced version of this procedure. More information is available on the Focal Point Vision Website and at the clinic's Facebook page and YouTube Channel.
About Focal Point Vision:
Dedicated to delivering top-quality eye care with courtesy and compassion, the highly trained physicians of Focal Point Vision strive to treat every patient as they would their friends and family members.
Contact Info:
Name: Jesse Alvarado
Email: Send Email
Organization: Focal Point Vision
Address: 343 West Sunset N, San Antonio, TX, 78298
Phone: (210) 614-3600 128
Website: https://focalpointvision.com/
Source URL: https://marketersmedia.com/focal-point-vision-teaches-latest-corneal-transplant-techniques-in-new-delhi/494385
Source: MarketersMedia
Release ID: 494385