Top family lawyer, Daryl Weinman, founder at Weinman & Associates in Austin, TX, explains how to qualify for alimony payments in a divorce in Texas. For more information please visit www.weinmanfamilylaw.com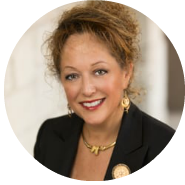 Austin, TX, United States - July 8, 2019 /MM-REB/ —
In a recent interview, top family lawyer, Daryl Weinman, founder at Weinman & Associates in Austin, TX, revealed the top 4 ways to qualify for alimony payments in a divorce in Texas.
For more information please visit https://www.weinmanfamilylaw.com
After more than 25 years of experience, Weinman says that one of the biggest problems her clients face is figuring out if they qualify for alimony, and if they do, the type and duration of alimony available for their case.
According to Weinman, even though it can be challenging to arrive at a definitive answer, there are four main ways that clients can qualify for alimony in Texas.
"It's important to note that the first and most important qualifier is that the person lacks enough assets to support themselves. In addition to this, someone can qualify for alimony in the four following ways," she added.
1. Domestic Violence Conviction against Spouse
One way to be eligible for alimony under Texas' spousal maintenance statute is if a person's spouse has been convicted of domestic violence.
"A recent domestic violence conviction can propel your alimony case further, but the conviction must have been made against your spouse within the past two years."
2. Mental or Physical Disability
When asked to explain, Weinman said, "In the state of Texas, if you can prove that you have a mental or physical disability that hinders you from being able to work or make an income to meet your living needs, then you could have a viable alimony case."
3. Child with a Severe Disability
Another way to qualify for alimony is if you are the primary caretaker of a child with a severe disability.
"Children with serious mental or physical problems require a significant amount of attention from their caretakers, and this prevents many from joining the workforce to make enough money to support themselves," Weinman commented.
4. Out of Workforce
Anyone who has been married for more than 10 years and been out of the workforce for an extended period of time could also qualify to receive alimony from their spouse.
Weinman was quick to add that in Texas, it's crucial to prove that the lack of employment over the long term is the main reason the person cannot support themselves above minimum reasonable needs.
Although someone can begin receiving alimony payments through these four ways, according to Weinman, there are limits to the amount and duration of alimony.
When asked to elaborate, she said, "If someone qualifies for alimony through a domestic violence conviction or from being out of the workforce, then alimony payments are capped at $5,000 per month. "
"The duration of the payments also differs depending on how long the couple was married. For instance, alimony can only last five years if the marriage lasted up to 20 years and seven years for up to a 30-year-marriage."
Source: http://RecommendedExperts.biz
Contact Info:
Name: Daryl Weinman
Email: Send Email
Organization: Weinman & Associates, P.C.
Address: 8200 N Mopac Expy #230, Austin, TX 78759, USA
Phone: 512-472-4040
Website: https://www.weinmanfamilylaw.com
Source: MM-REB
Release ID: 88893308