Patients find the Genius 3D mammography exam is able to catch cancer at an earlier state while reducing false positives, OaklandMacombObGyn.com reports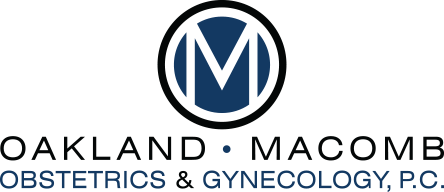 Southeastern Michigan - July 22, 2019 /MarketersMedia/ —
Oakland Macomb Obstetrics & Gynecology, P.C. proudly announces it is now a preferred facility for the Genius 3D mammography exam. The practice serves counties in southeastern Michigan such as Oakland County and Macomb County and is delighted to be offering patients access to this procedure. The 3D Mammogram allows doctors to examine breast tissue layer by layer to view the fine details often hidden by the tissue above or below in a flat image such as those obtained using conventional 2D mammography technology.
"Patients want to know the difference between 3D Mammogram vs 2D Mammogram. While both detect breast cancer at the early stages, 3D technology allows for more accuracy in cancer screening and reduces the need for additional follow-ups. The images are clear and allow the doctor to determine with great certainty a patient's risk of cancer while helping to eliminate unnecessary biopsy procedures," Lyndie Marcoux, spokesperson for the Oakland Macomb OBGYN practice, states.
2D mammograms tend to produce false positives, leaving a woman distressed as she waits for the next round of tests. Furthermore, tests of this type may fail to miss cancer in the early stages. Women at most risk of needing follow-up tests are those with dense breast tissue. However, the 3D mammogram resolves these issues.
"3D mammograms present a full picture of the breast tissue. This includes those areas of high density that are often difficult to read using traditional mammogram imagery. However, females should always take the advice of their doctor foremost, as he or she is familiar with the patient history, problems that have arisen in the past with the patient and imaging tests, and more," Marcoux continues.
Breast cancer, when detected early, is highly treatable. However, this does not mean a woman who has been diagnosed with this disease won't be scared and wondering what the future holds. The same is true for her loved ones. With the help of 3D mammograms, cancer can be caught at a very early stage to reduce the treatment needed and to provide her with the best opportunity for a long and healthy life.
"Contact our office today to learn more about 3D mammography and why it might be the right choice for you. We work with patients to create a plan that meets their unique needs when it comes to every element of their reproductive health. You always come first when you choose us as your healthcare provider," Marcoux announces.
About Oakland Macomb Obstetrics & Gynecology, P.C.:
Oakland Macomb Obstetrics & Gynecology, P.C. was founded in 1998 and provides Obstetrics and Gynecology healthcare to patients throughout Southeastern Michigan.
The practice is currently on two campuses. The Wellpointe Building on South Boulevard and Dequindre and the UnaSource II Building on Crooks in Troy. If visitors explore the different offices and hospital on any given day, they can find twelve Physicians and six Midwives in various phases of patient care.
They are very proud of our state of the art Mammogram Department. This suite is in the Wellpointe Building and run by Board Certified Radiologist, Dr. Sharon Helmer. There is no finer imaging equipment than the Hologic 3-D Genius Mammogram machine. Their patients are all warmly greeted in a spa like atmosphere. The patient feedback for ease and convenience has been overwhelming.
There is a deep culture of care and commitment in their focused patient care. Patients will often be surrounded by joy and laughter as they strive to partner with patients in their health journey.
Contact Info:
Name: Lyndie Marcoux
Email: Send Email
Organization: Oakland Macomb Obstetrics & Gynecology, P.C.
Address: 1701 E South Boulevard STE 220
Phone: 2489975805
Website: https://www.oaklandmacombobgyn.com/genius-3d-mammogram/
Source URL: https://marketersmedia.com/oakland-macomb-obstetrics-gynecology-pc-is-a-preferred-genius-3d-facility/88899896
Source: MarketersMedia
Release ID: 88899896