New site already features many in-depth woodworking product reviews, guides, project plans, and other free, useful resources, Think Woodwork reports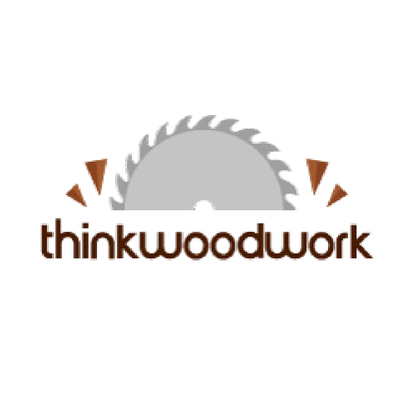 SEATTLE - October 10, 2019 /MarketersMedia/ —
Think Woodwork has launched to provide the woodworking community with the latest tips, project plans, product reviews and other resources of interest. Online now at thinkwoodwork.com, the specialized new site caters to everyone from woodworking novices to committed veterans. Guides available for the site's launch cover everything from the best table saws for beginners to upcoming Black Friday and Cyber Monday deals. In addition to always publishing reliable, useful, unbiased information, Think Woodwork is also committed to helping every visitor enjoy woodworking even more.
"We're happy to report that Think Woodwork has launched and is already full of helpful guides, project plans, and other resources," said site founder Chris Watson. "If there's anything we enjoy as much spending time in the workshop ourselves, it's helping others get started on their own woodworking journeys. Woodworking is an incredibly rewarding hobby, and we're truly excited to be able to share our passion for it with people everywhere. We'll be publishing many more guides, plans, and articles in the future, so we invite woodworkers to check back regularly."
Woodworking is one of the oldest distinctively human activities, with early predecessors of modern people like the Neanderthals having used stone tools to craft wood tens of thousands of years ago. While contemporary wooden goods like furniture are often produced using automated tools and processes, well over a quarter of a million Americans today are employed as professional woodworkers, according to the Bureau of Labor Statistics.
Woodworking is even more popular among amateurs around the world, as it enables both the satisfaction that comes from careful, hands-on work and functional, frequently beautiful end results. While some devoted woodworkers prefer to use only hand-powered tools, affordable, high-quality electrical alternatives have made the hobby more accessible than ever before to many millions of others.
Think Woodwork was conceived and founded to provide a central, reliable online destination for the woodworking community at large. Covering everything needed by woodworkers of all levels of experience, the new site is already packed with useful resources. From product reviews and tips to detailed project plans, the posts at https://www.thinkwoodwork.com are freely available to all visitors.
About Think Woodwork:
Dedicated to making woodworking even more fun and accessible, Think Woodwork publishes detailed, informative, high-quality project plans, product reviews, tips, guides, and other helpful resources.
Contact Info:
Name: Chris Watson
Email: Send Email
Organization: Think Woodwork
Address: Seattle, Washington
Phone: 206 703 8091
Website: https://www.thinkwoodwork.com
Source URL: https://marketersmedia.com/think-woodwork-launches-to-make-woodworking-even-more-enjoyable-and-accessible/88927265
Source: MarketersMedia
Release ID: 88927265