Asia Pacific is also expected to provide lucrative opportunities to the global ductless fume hood market as there are emerging key players in this region that are actively catering to the needs of customers.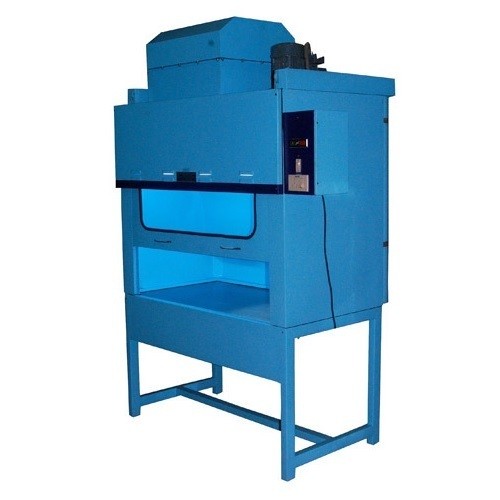 LOS ANGELES - November 13, 2019 - (
Newswire.com
)
​Ductless fume hoods are extensively used to protect the environment from various volatile and toxic chemicals. These are rising in popularity due to their convenient and energy-saving configuration. QY Research has recently added a report titled "Global Ductless Fume Hood Market Insights, Research, Forecast to 2025", predicting the growth of the market during the forecast period.
The global ductless fume hood market was worth US$223 mn during 2018 and is likely to reach US$272 mn by the end of the forecast period, registering CAGR of 2.98% during 2019-2025.
Ductless Fume Hood's Ecological Consciousness Makes it More Desirable
The prime responsibility of the ductless fume hood is to draw contaminated air and recycle it for releasing clean air. This ventilating equipment is expected to protect the environment, user, and product. The ductless fume hoods are sought after due to their energy-saving, convenient, and safe configuration that comes in a variety of options. They are compact and ideal for laboratory environments where harmful substances are handled in limited spaces.
They are also highly efficient and provide protection from hazardous vapors, toxic powder, nanomaterial particles, and drugs in a complex environment containing rare earth metals, lithium batteries, and carbon nanotubes. The advanced carbon filtration technology provides efficient performance and broad range of applications. These devices also ensure spill containment and explosion protection along with other duties within the device. Therefore, the demand for ductless fume hoods is expected to rise in the future.
Request for a sample copy of this report: https://www.qyresearch.com/sample-form/form/1279533/global-ductless-fume-hood-market
Ductless Fume Hood with Secondary HEPA Filter to Flourish Due to Its Configuration
The type segment is divided into with secondary HEPA filter, with secondary carbon filter, and standard model. The ductless fume hood with secondary HEPA filter is likely to rise in demand during the forecast period owing to its robust hood construction, large working area, generous carbon filter weight and its structural design.
North America to Lead as Key Manufacturers Concentrated in this Region
The market in North America is expected to lead the market as the key players and customers are concentrated in this region. Active participation in research and development activities in this region is further flourishing the regional market.
Key Players
The key players operating in the global market are Thermo Fisher Scientific, AirClean Systems, Esco, Labconco, Erlab, Terra Universal, Sentry Air Systems.
Sentry Air Systems has added its new customizable and attractive Sentry AirHawk to the line. This new launch has more options to adjust along with a centralized control panel. The features include air pressure digital displays, blue decal, and adjustable fan and light controls.
Get Complete Report in your Inbox within 24 hours:  https://www.qyresearch.com/settlement/pre/663a76878b5839f255171cef682ec87d,0,1,Global-Ductless-Fume-Hood-Market-Insights-Research-Forecast-to ​
Related Links
Ductless Heating and Cooling System Market Report
Ductless Heating and Cooling System Market Insights, Forecast to 2025
Press Release Service by
Newswire.com
Original Source:
Global Ductless Fume Hood Market to Reach US$ 272 Mn by 2025, QY Research Predicts