The report presented here provides a detailed and accurate account of each aspect of the global Industrial Robot market to help players to better face market challenges and gain a competitive edge over other market participants.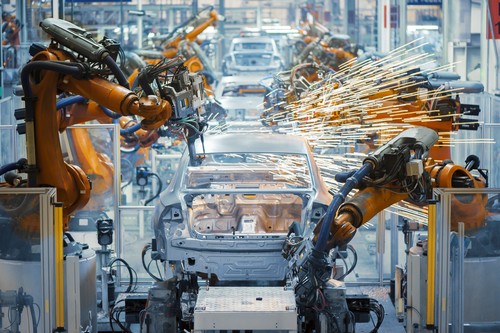 LOS ANGELES - November 20, 2019 - (
Newswire.com
)
 QYR Consulting has released a new report on the global Industrial Robot Market, titled "Industrial Robot Market: Company Analysis, History and Future Overview, Global Sales Trends by 2025". According to the report, the global Industrial Robot market was valued at US $9.4 billion in 2018 and is anticipated to reach US $18.6 billion by the end of 2025. The global Industrial Robot market is anticipated to exhibit a healthy CAGR of 10.1 % between 2019 and 2025. Industrial robots are more affordable to SMEs, as they enable seamless integration and programming, which has led to market growth.
Increased Usage of Robots in Healthcare Fuel the Growth of the Articulated Robots Segment 
Based on the product, the global market for Industrial Robots is segmented into Parallel Robots, Articulated Robots, SCARA Robots, Cartesian Robot, and Cylindrical Robots. Articulated robots held a significant share of the Industrial Robots market, as developing countries have extensive usage of these robots in the healthcare and packaging sector. The global Industrial Robot market is segmented on the basis of application into electrical and electronics, automotive, chemical, metal and machinery, rubber and plastic, food and beverages and pharmaceuticals, and others. The automotive industry has wide applications for industrial robots, however, the projected slowdown in the future is anticipated to hinder the market growth.
Get a PDF sample copy of this report: https://www.qyrconsulting.com/request-sample/7976
High Demand for Incorporating Automation and Robotics Drive the Industrial Robot Market in North America
The region of North America accounts for a major share of the market on account of the increasing adoption of advanced technologies, such as process automation and robotics. High concerns regarding increasing productivity and quality, along with the need to reduce manufacturing costs, have resulted in the growth of the market in the region. The region of the Asia-Pacific has immense demand in the healthcare, food and beverage sector, which has led to the growth of the market. 
Major Companies Keen on Introducing Innovation to Tap New Opportunities
Some of the key players operating in the global Industrial Robot market are FANUC, KUKA, ABB, Yaskawa, Nachi, Anhui EFORT Intelligent Equipment, EPSON Robots, Universal Robots, Staubli, and Omron Adept Technologies. Manufacturers are keen on introducing lightweight robotics as a competition to conventional heavy industrial robots and to gain a strong foothold in the market.
Technological Advancements Propel Growth of the Industrial Robots Market 
The Industrial Robot market is expected to grow on account of the capacity of robots to improve the production process, quality and also provide flexibility and reduce costs. High demand from product manufacturers has led to the increasing adoption of Industrial Robots in automation, driving the growth of the market.
Related Links
Robotic Carton Loading Machine Market Report
Rehabilitation Robotics Market Report
Press Release Service by
Newswire.com
Original Source:
Global Industrial Robot Market to Earn More Than US $15.0 Billion by 2025