This report studies the Utility Knives market size by players, regions, product types and end industries, history data 2014-2018 and forecast data 2019-2025.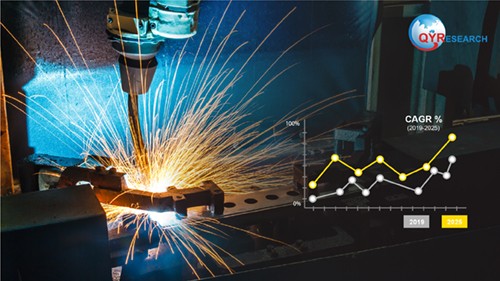 LOS ANGELES - December 3, 2019 - (
Newswire.com
)
QY Research has published an exhaustive report titled, "Global Utility Knives Market Report, History Forecast 2014-2025," for the forecast period of 6-years. As per the report, the global Utility Knives market was valued at around US$ 1.20 Bn in 2018 and is expected to reach little more than 1.30 Bn in 2025. The market is anticipated to register a sluggish CAGR of 1.8 % from 2019 to 2025. 
Get PDF sample copy of this report: https://www.qyresearch.com/sample-form/form/1313773/global-utility-knives-market
Utility Knives Replaced by Various other Appliances is Expected to Hamper the Growth of the Market
The growth of the global Utility Knives market is largely due to the affordability and portability of modern Utility Knives and due to its advantages, such as some of these knives being manufactured for every-day use and some being available for specialized tasks. 
However, an increasing availability of cutting tools such as drills, cutters, scissors, and other specialized vegetable and fruit cutting devices are likely to hamper the growth of the market. Advanced machines and appliances used in the kitchen such as mixers and grinders, which largely eliminate the need for cutting are expected to hamper the growth of the Utility Knives market.
Increasing Usage of Advanced Cutting Tools and Devices in Kitchen is Expected to Hamper the Growth of End-User Segment 
Based on the product, the market is segregated into fixed blade knives, snap-off knives, and retractable knives. Based on the end-users, the market is segmented into the household and commercial segment. The availability of advanced cutting tools and devices is expected to restrain the growth of the market in the commercial segment. These innovative slicing tools and devices save time to cut several things at the same time and also need less effort are likely to hamper the growth of the end-user segment.
Usage of High-end Cutting Devices in Restaurants in Asia Pacific Region to Hinder Growth of the Market
North America and the Asia Pacific are expected to hold a significant share of the Utility Knives market. Utility knives are widely used in cooking in the household. The increasing number of restaurants, which use high-end devices and technology for cutting to save time and speed the process of cutting is anticipated to hinder the growth of the market.
Top Companies are Inclined to Focus on Alliances to Strengthen Presence in Developing Countries
Top companies of the market are Xingwei Cutting, Stanley, Snap-on Inc., Apex Tool Group, Milwaukee Tool, Tajima Tool, Wurth Group, Great Star, Chennellock, MARTOR, Great Wall Precision, Pro'skit, and JETECH. Manufacturers are involved in R&D for product development and are also keen on entering alliances with distributors to expand in developing countries.
Get Complete Report in your Inbox within 24 hours (USD 3,350):  https://www.qyresearch.com/settlement/pre/a6f437024ae019fecc529f93f227d58e,0,1,Global-Utility-Knives-Market-Report-History-and-Forecast-Breakdown-Data-by-Manufacturers-Key-Regions-Types-and-Applicatio
Related Links
Biopharmaceutical Knives Market
Electric Knives Market
Press Release Service by
Newswire.com
Original Source:
Global Utility Knives Market is Anticipated to Reach Around US$ 1.4 Bn by 2025 End