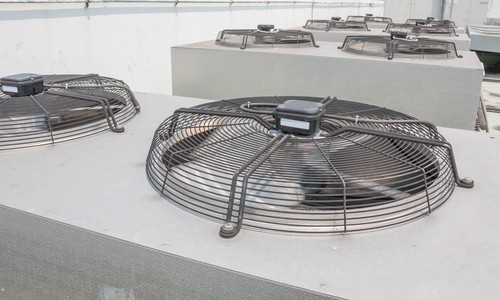 LOS ANGELES - December 10, 2019 - (
Newswire.com
)
 QY Research has recently published a report titled, "Global Fan Coils Market Report, History and Forecast 2014-2025, Breakdown Data by Manufacturers, Key Regions, Types and Application"; according to the report, the global fan coils market was worth US $2.36 billion during 2018 and is expected to rise to US $3.12 billion by the end of 2025, registering a CAGR of 4.2% during the forecast period of 2019 to 2025.
Request a Sample Copy of this Report at https://www.qyresearch.com/sample-form/form/1086211/global-fan-coils-market
Economically Cheap Installation to Boost Fan Coil Market
The demand for fan coils is rising exponentially, as they cool or heat a room without connecting to ductwork. It rather incorporates a coil to deliver cool or hot air in the premises it is installed in. Fan coils are flexible, simple, and economically cheap to install compared to duct systems, as they can be installed in freestanding configurations, floor-mounted, and on the ceiling. It has a simple structure of heat exchanger and fan, which is utilized in numerous industrial, commercial, and residential buildings. This diverse device works excellently in controlling temperature in single or multiple spaces. It can be controlled by either a thermostat or manual switch. Its thermal performance depends on the air's heat capacity and sensible heat ratios.
It offers a range of products to its installers, specifiers, and users in different parts of the world, in relation to its output capabilities and product size. It principally includes two types, which are draw through and blow through. They inherit their own thermostat or can be wired while operating. It is mainly operated in small places that require individual cooling.
Flexibility of Fan Coils to Augment Residential Segment
The residential segment is expected to rise in demand during the forecast period, as fan coils are extensively used in residential applications, owing to their excellent delivery mechanism. The hydronic chiller boiler systems incorporate fan coils to provide unlimited comfort and enable energy savings.
Europe to Lead the Market due to Increased Investments in this Region
Europe is likely to lead the global market, as this region is witnessing a surge in demand from consumers due to its efficient application. This region is technologically advancing and the development of infrastructure is also taking roots.
Carrier's Green Intelligence to Transform Fan Coils Global Market
Carrier has introduced its new Infinity 20 Air Conditioner that is backed up with Greenspeed intelligence. Its new home air conditioner is highly efficient as it will provide long run time, steady capacity, and manage humidity better. It will save energy, run quietly, and perform with precision.
The key players operating in the global fan coils market are Carrier, Coil Company, Johnson Controls, Airtherm, Gree, Zehnder, Daikin, Williams, Trane, Panasonic, IEC, and LG Electronics.
Get the Complete Report in your Inbox within 24 hours (USD 3,350):  https://www.qyresearch.com/settlement/pre/7e6f32d06c7d05086cd3eb0629180964,0,1,Global-Fan-Coils-Market-Report-History-and-Forecast-Breakdown-Data-by-Manufacturers-Key-Regions-Types-and-Applicatio
Related Links
Global Ductable Fan Coil Market Report, History and Forecast 2014-2025
Global Non-Ductable Fan Coil Market Report, History and Forecast 2014-2025
Press Release Service by
Newswire.com
Original Source:
Global Fan Coils Market Expected to Rise US $3.12 Billion by 2025, as They Are Excellent Alternatives to Ductwork